What Is Data Integrity? 3 Components to Look for In Audience Data

Advertisers hoping to increase their impact often rely on audiences to reach the right people, with the right message, on the right medium. After all, if you have a list of the people most likely to engage with your message, you're guaranteed to engage them . . . right?
Not necessarily.
If the audience you're leveraging doesn't have data integrity, it is not going to help you make an impact and increase your engagement. Rather, it could provide you with a false view of the individuals in your target market and waste your marketing resources.
But what is data integrity, and how do you know if your audience data is trustworthy?
In this article, we'll explore the importance of data integrity and what it is, so that by the end you'll have a clear understanding of what components to look for in reliable data and why you can trust Tunnl to deliver the data you need to maximize your advertising strategy.
What Is Data Integrity, and Why Is It Important?
Data integrity is the quality, accuracy, and completeness of data that is continually refreshed over time. For advertisers, this means that the audience data you leverage in your outreach campaigns is up to date and provides a correct view of the individuals you are targeting as they stand today.
"Advertisers need fresh data that provides a truly accurate picture of the people they're trying to target," says Teddy Kamody, Tunnl's Director of Agencies. "Without that integrity, the data can do more harm than good."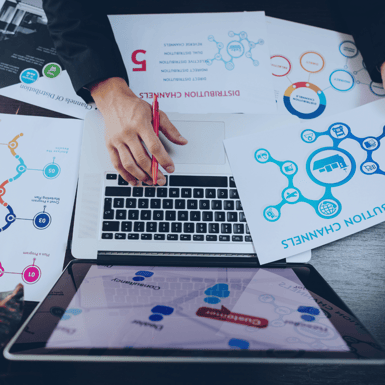 Advertisers and media buyers inform their outreach strategies based on audience data, which can include everything from demographics of their target audience to their sentiments on specific issues, where they consume media, and more.
If that data isn't accurate or is outdated, the foundation of the entire outreach strategy is faulty. This can lead to wasted resources and depleted media budgets with negative ROIs.
To illustrate the importance of data integrity, let's look at an example.
Agency A's client entrusted them with their media budget to reach the right people. Creating their messaging and making the media buys is only half the battle; the next step is for the agency/media buyer to trust that they are reaching the correct audience for their campaign.
If Agency A builds their campaign based on faulty or outdated audience data, they risk not reaching the intended audience and worse — they may waste their client's budget, deliver subpar results, and lose not only a client, but damage their reputation.
"There are many data providers out there who may offer audiences," says Teddy. "But are they touching those audiences again after they've been created? Can you trust the integrity of their data? That's the most important question."
3 Components That Establish Data Integrity
You need audience data you can rely on to reach the real people you're targeting with your advertising. Below, we outline the three most important components that go into Tunnl audiences — all of which are key to creating and maintaining audiences with data integrity that you can trust.
Wherever you get your audiences, be sure to check for the following components to determine data integrity and overall reliability.
1. Audiences Are Informed by Multifaceted Data Sources
Not all data is created equal. While it's true you can glean some information from only demographics or perceived interests, to create 360-degree views that tell the full story of the individuals you're targeting, you need audiences built from multifaceted data sources.
At Tunnl, we use both observed and modeled viewership data to create the most accurate audiences possible.
What does this mean?
Tunnl collects observed viewership data which provides us with access to 25 million rows of set-top box data across households nationwide.
"The set-top-box data is constantly shifting across households, so it's vital to stay on top of," says Teddy. "We know where people are watching, and which people are viewing what channels."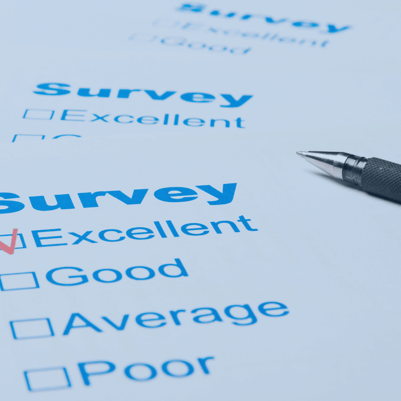 Our modeled audience viewership data is based on our nationwide, large-sample surveys, where we are in the field surveying at least 5,000 people through a combination of cell phone, landline, and online surveys. These surveys are built to determine how people feel about today's most pressing issues, as well as to update our existing audiences with new data.
"We include a combination of questions to update our existing audiences, including the original questions that we asked when first building the audiences," explains Amanda Peterson Beadle, Tunnl's Senior Director of Partnerships. "This way, we can see how people's opinions have changed over time."

Tunnl's mix of both the observed and modeled viewership data provides an in-depth understanding of the real individuals advertisers are trying to reach.
2. Audience Data Is Routinely Refreshed
Identifying and building an audience is just the beginning; maintaining the integrity of the audience data means also refreshing the data to be up to date.
Tunnl routinely refreshes our audiences with fresh data and insights.
"An audience refresh re-establishes your data as an accurate reflection of how the people in your target market currently feel about certain issues or topics," says Amanda. "They're incredibly important to staying aligned and understanding who you're marketing to as times change and opinions continue to shift."
Constantly refreshed data means that you're never relying on outdated information.
The importance of audience refreshes can't be overstated. Without them, the data you're leveraging may completely miss your targeted audience because it no longer applies to them.
To nurture trust and drive engagement, your insights need to be up to date with the freshest information on your target audience. You wouldn't want to consume anything stale or outdated, would you? The people you're trying to reach with your messaging wouldn't want to, either.
In fact, it could drive them away from your brand altogether. And once consumers abandon a brand, they are unlikely to ever return.
3. Audiences Are Built by a Team of Data Experts
Audiences can be created by a number of sources and data providers; however, to truly trust the quality and reliability of the data you're leveraging, those audiences should be built by a team with a proven history of data integrity.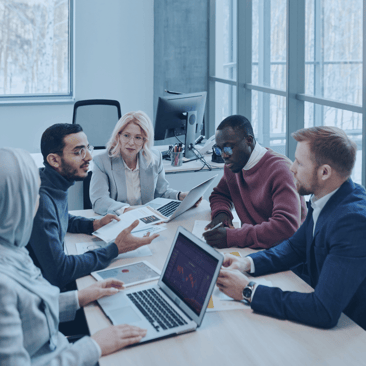 The Tunnl team is made up of very different departments that work together to . . .
Identify the audiences advertisers need most across today's most pressing issues
Draft the right questions to ask thousands of Americans nationwide
Carry out large-sample surveys to speak with the real people advertisers want to target
Analyze the data, refresh existing audiences, and name and build new audiences
Upload the audiences into the

Tunnl platform's Audiences portal

, popular data marketplaces, and partner platforms with which we have direct integrations
Each department has a role to play in guaranteeing the data we provide is complete, accurate, and routinely refreshed. These assurances are paramount for advertisers and media buyers to be able to trust the data will help them deliver the impactful messaging and ad placements they need.
Leverage Data You Can Trust In the Tunnl Platform
Without accurate data, the audiences that advertisers leverage can do more harm than good. That's why no matter where you get your audiences, you need to feel confident that data integrity is guaranteed. Doing so helps ensure that the campaigns you build based on that data can accurately and effectively target the individuals most likely to engage with your messaging.
Tunnl audiences are created with the utmost attention to maintaining data integrity. Every step in the audience-building and refreshing process helps ensure that our data is continually fresh, accurate, and complete — all so you can rely on the data without worry and get the audiences you need on today's most important topics.
Interested in seeing first hand all that Tunnl audiences offer? Request a tour of the Tunnl platform today, where we can answer any and all questions you may have.
If you're ready to start exploring Tunnl audiences, executing advanced searches, and activating audiences in your buying platform of choice — all for free — create a Tunnl platform account now to access our free Audiences portal.