Meta's Ad Ban Is Bad News for Purpose-Driven Marketing - Here's a Solution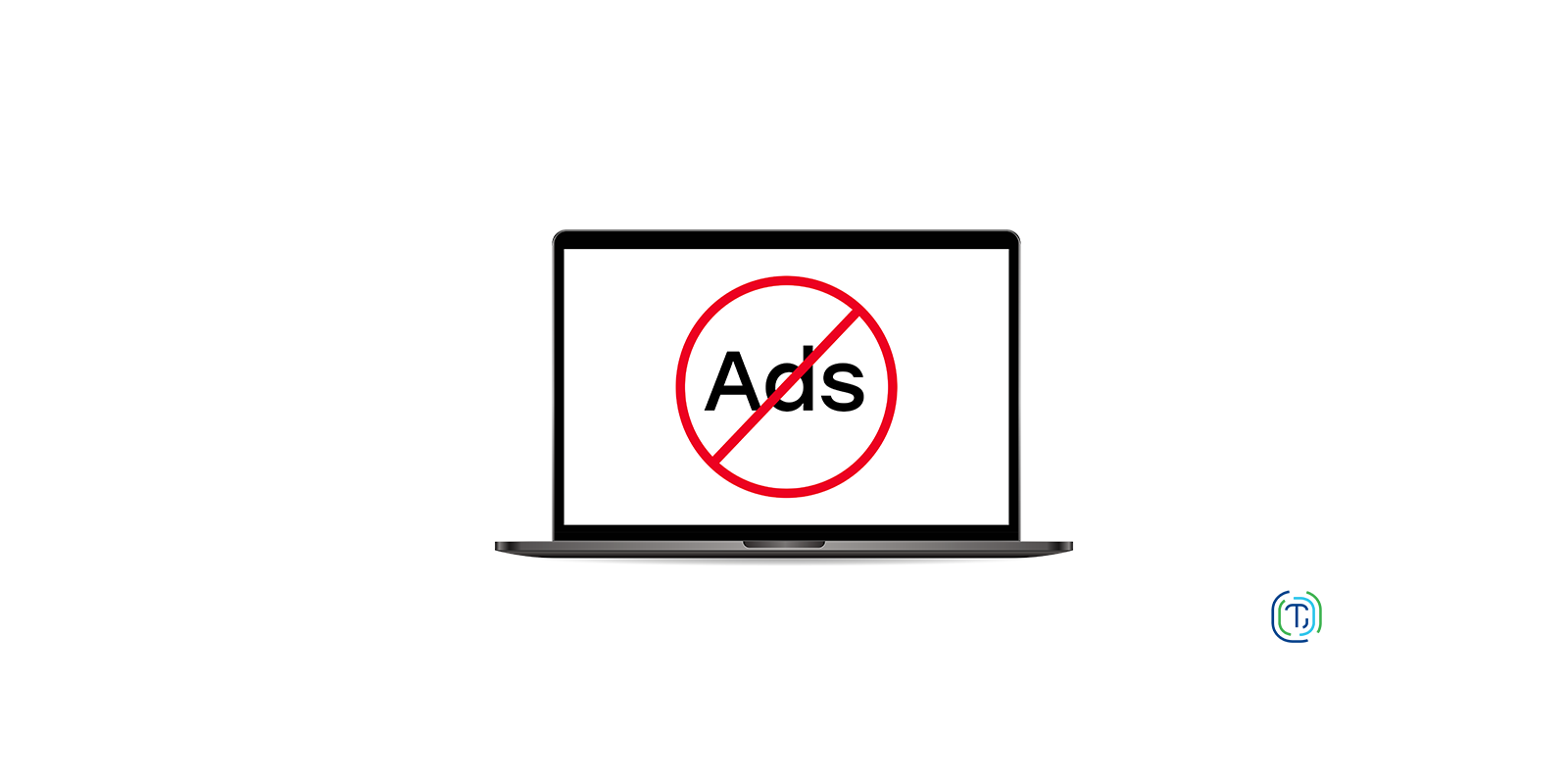 Amanda joined Tunnl in April 2022 and currently serves as the Senior Director of Customer Success.
Meta, Facebook's parent company, recently announced a sweeping ad ban - saying it will no longer allow advertisers to select terms for ad targeting related to sensitive identifying traits.
This announcement hit the news headlines as a "political ad ban". However, if you are under the impression that this only affects political parties and candidates, you are sadly mistaken.
Meta's ad targeting ban severely affects those in purpose-driven marketing. Starting January 19th, the social media giant will remove Detailed Targeting options that target "sensitive issues."
This article breaks down how Meta's ad ban affects purpose-driven marketing and offers a solution on how to navigate the changes in Meta's ad targeting policy.
Why Meta's Ad Ban is Bad for Purpose-Driven Marketing
The challenge for purpose-driven marketers is what lies behind the headlines. News outlets reported most of the categories as Meta did in their announcement. While that is important, they left out the examples Meta gave. They contain serious red flags that should raise concerns for marketers.
The examples Meta gave in their announcement include:
Health causes (e.g., "Lung cancer awareness", "World Diabetes Day", "Chemotherapy")
Religious practices and groups (e.g., "Catholic Church" and "Jewish holidays")
Political beliefs, social issues, causes, organizations, and figures
The last bullet is what should give purpose-driven marketers the most concern.
If your brand or company relies on Facebook's Detailed Targeting tool for your social advocacy ads, you will be forced to find another solution after January 19th.
Why is this such a big deal for purpose-driven brands specifically?
Companies face increasing pressure from consumers and stakeholders to take on social challenges. In response, brands have shifted (especially in their marketing efforts) from being purely profit-focused to being purpose-focused. But, when companies such as Meta, limit the ability of advertisers to connect with their audience on social issues, it poses a serious business threat.
Why?
Consumers want to purchase and be associated with brands that share the same values that they do. If brands are limited in how and where they can convey their message (especially on the world's most popular social media platform), they are missing out on opportunities to connect with their audience. This means a decrease in business opportunities.
Examples of advertising campaigns affected by the Meta Ad Ban
Two of the most prominent social issues surrounding purpose-driven marketing are racial and climate justice. If your brand or company wants to connect with your audience on those issues, you will soon no longer have the ability to do that via Meta's Detailed Targeting tool.
Let me explain.
Subject to the Meta Ad Ban: A Racial Justice Example
We've seen an uptake in brands and corporations running racial justice advertisements showing their support for the Black Lives Matter (BLM) movement. The most recognizable example is probably Nike's Dream Crazy Ad (which won an Emmy). "Believe in something, even if it means sacrificing everything," Kaepernick says in the ad. This was a nod to his decision to take a knee during the national anthem in support of BLM.
Currently, if your brand wanted to run a racial justice ad on Facebook (like Nike's) and target it towards those people interested in Black Lives Matter, you could.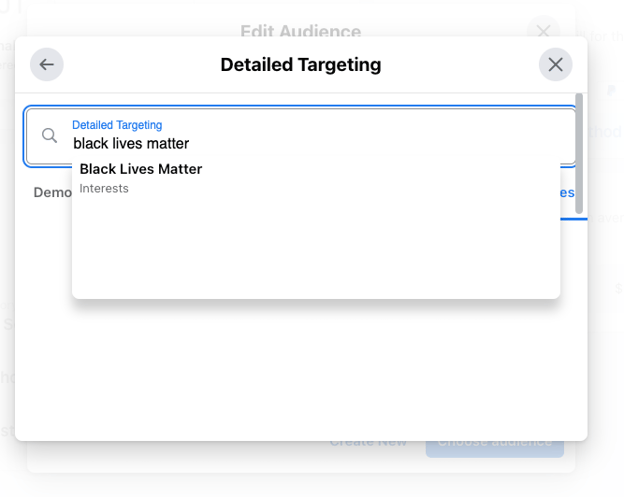 But, that changes after January 19th. That is when advertisers can no longer use the Detailed Targeting tool to target advertisements based on political beliefs, social issues, causes, organizations, and figures. This is forces advertisers to find an alternative or to cease advertising.
Subject to the Meta Ad Ban: A Climate Change Example
Climate change is another social issue that many companies have chosen to champion. But, it is another social issue that would be subject to Meta's ad ban. For example, PepsiCo (a conglomerate of 22 brands owned by PepsiCo including Pepsi, Lay's, and Tropicana) is running an ad campaign to promote the companies' pro-climate initiatives.
If your brand ran a similar message on Facebook touting your company's work to fight climate change and used the Detailed Targeting tool to ensure people who were interested in "climate justice" saw it, you could do that - but only up until the ban goes into effect.
So, if advertisers can no longer use the Detailed Targeting tool to connect with their audiences based on political beliefs, social issues, causes, organizations, and figures (among other things), can they still connect with their target audiences on Meta's platforms such as Facebook and Instagram?
Yes - here's how.
An Audience Targeting Solution for Purpose-Driven Marketing to Navigate Meta's Ad Ban
In Meta's announcement, they did offer a few alternate ways to target people using Meta's technology. However, none of those options offer a viable solution to replace the Detailed Targeting tool. Also, they do not overcome the two inherent problems with targeting using Facebook's technology.
The other solution for marketers is to utilize data from outside of Meta's platforms - from companies just like Tunnl.
Now, I know what you're thinking, "but isn't targeting these sensitive issue groups not allowed under the ad ban?"
To be clear, it is allowed - you just cannot use Meta's Detailed Targeting tool to do it.
You can still upload your own audiences onto Meta's platforms and therein lies the solution for purpose-driven marketers. The next question you might ask is, "Well, if I cannot get my issue audience from Meta or Facebook, where can I get it from?"
Truthfully, you can get audiences, whether they are standard or custom, from many different agencies or data intelligence companies like Tunnl.
At Tunnl, we've been building audiences for over 20 years and house over 100,000,000,000+ data points. In fact, last year we generated more than 60,000,000,000+ audience data points for our clients.
Explore and Activate Tunnl Audiences
At Tunnl, we offer two different kinds of audiences - custom and pre-built (standard). Our 150+ pre-built audiences are a great solution for those with quick turnaround times or tighter budget constraints. Our custom audience solutions are a great fit for those with niche issues or a unique geography.
Before you embark on a custom audience project, be sure to check out our pre-built audience library to make sure we have not already covered your advocacy issue. If we have, you could save time and money!
To learn more about our audiences or how to activate them, contact Nate Romberg, Tunnl's Senior Director of Partnership Sales. You can reach Nate at 562-852-3800 or nromberg@tunnldata.com.
Keep Learning About Tunnl
Tunnl exists to create and connect customers with the audiences that matter most. We create the powerful link between brands and issues, melding cause and believer. Our drive and relentless focus on always digging deeper to identify, create, and connect with the right audiences is unmatched.
As more consumers turn to brands to solve social issues in the world around them, the expectation and responsibility placed on corporations continues to increase. We provide deeper, richer data through an easily integrated platform to get you the precise results you need to take action.
Custom and pre-built audiences are not the only audience solution products we offer at Tunnl. We also help connect you to your target audience by utilizing our Partnerships and Media Optimization product. You can measure the impact on your audience with our Paid and Earned Media solutions.
Keep reading to learn more about what Tunnl does!