Tunnl's Prebuilt Audiences: What Are They, and How Do Advertisers Use Them?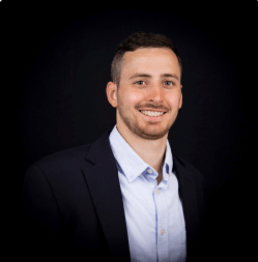 Teddy joined Tunnl in January of 2020 and is currently the Senior Director of Account Management for Agencies.
Building an effective advertising campaign takes more than just clever copy and eye-catching design. The most successful campaigns incorporate audience insights, or detailed information on the people most likely to engage with your messaging.
Having data that helps you deeply understand your target market — including their values, demographics, and media consumption patterns — informs your outreach strategy with the information needed to create powerful messaging that drives consumers to action.
Tunnl's mission is to provide advertisers with the deep, human insights needed to better connect with their core markets. That's why we offer hundreds of prebuilt audiences for our clients to leverage against their campaign strategies.
But what are Tunnl's prebuilt audiences, exactly?
In this article, we'll take a look at what prebuilt audiences are, how Tunnl builds them, and actionable ways advertisers use them. Once you finish reading, you'll have a clear understanding of Tunnl's prebuilt audiences and how you can incorporate them into your campaigns to identify, understand, and engage with your ideal consumers on a personal level.
What are Tunnl's Prebuilt Audiences?
Prebuilt audiences are AI-powered, data-driven segments of the American public that Tunnl has identified and grouped together based on their sentiments about certain topics. Our prebuilt audiences cover tough issues pertinent to:
Tunnl's audiences profile people based on how they feel about certain issues, causes, and events. While there are many "audience" solutions out there, Tunnl's is the only one that tells you about your consumers' deeply held opinions and media consumption habits.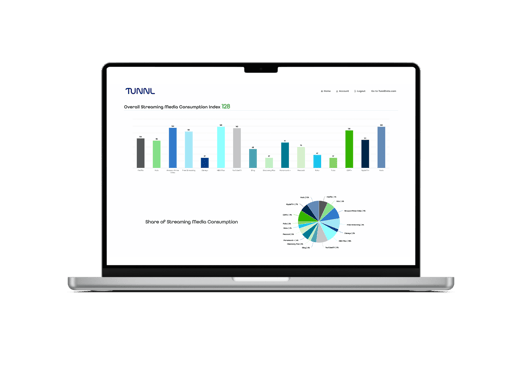 Each of Tunnl's prebuilt audience contains the following information on your target market:
Count
Geography
Age
Income
Race
Political party
Sex
Education
Marital status
Children in household
Media consumption patterns, including social and streaming
Grouping people together to such a detailed degree based on their opinions and values offers advertisers unique insights into who their target market is, what is important to them, and what they want — empowering marketers to then create highly impactful messages in the channels they are most likely to be seen.
"Prebuilt audiences offer advertisers immediate, in-depth information on the most top-of-mind consumer groups," says Brian Rose, Tunnl's Vice President of Business Development. "You can leverage this information to tailor your messaging and determine where to place your ads."
Because Tunnl builds audiences based on today's foremost topics, you can quickly and easily access a prebuilt audience to get your campaign off the ground. Should your organization require messaging around a timely current event or topic, you are likely to find your ideal audience already built and available within the free tier of Tunnl's audience intelligence platform.
How Does Tunnl Build Prebuilt Audiences?
Building a prebuilt audience starts with our campaign strategists determining which audiences would be most beneficial and timely for our advertiser clients, and ends with our data scientists compiling that data into audiences, which we then make available in Tunnl's audience intelligence platform, partner platforms, and popular data marketplaces.
The full process of building a prebuilt audience goes as follows . . .
We compile a list of the most pressing issues of the day, then form survey questions around those issues to determine where people land on either side.
We survey thousands of Americans nationwide using the microtargeting questions formed in Step #1.
We match those responses back to our in-house national files and score every American in the country on their likelihood to stand with or against the issues included in the survey.
We name and build cohesive audiences using the resulting combination of microtargeting questions and our in-house national file.
We

routinely refresh

these audiences to maintain fresh data that benefits our advertising clients.
"By asking pointed questions about hot-button issues to thousands of Americans, we can form audiences that are for, against, neutral, and persuadable on those issues," says Brian.
These audiences can then be used to create highly targeted messaging campaigns that influence people to take advertisers' desired action.
Examples of How Advertisers Use Tunnl's Prebuilt Audiences
Tunnl's prebuilt audiences allow advertisers to target specific groups of people with laser-focused precision. Here are some popular ways that advertisers have used Tunnl's prebuilt audiences to launch successful outreach campaigns.
To Create Large-Scale COVID-19 Responses
At the height of the COVID-19 pandemic, we used the following question in our nationwide survey: "Do you plan on getting the COVID-19 vaccine?" That one question resulted in three different audiences based on the answers we received, coupled with our in-house national file:
Will Take COVID Vaccine
Will Not Take COVID Vaccine
COVID Vaccine Persuadable
"We determine which prebuilt audiences to offer based on the most important issues, what people are talking and thinking about," says Rose. "COVID was, and remains, a top-of-mind issue that many organizations need messaging on."
Government and medical organizations used our prebuilt COVID audiences to launch effective public health campaigns. These targeted outreach efforts resulted in increased awareness of the vaccine and where it was available, and helped to overcome vaccine concerns.
To Understand & Engage the LGBTQ+ Community
Many retailers understand the importance of reaching the LGBTQ+ community, but building brand trust with this large and important segment of the population takes more than offering rainbow-themed products once a year.
To foster deep connections that last, Tunnl's retail clients leverage our LGBTQ Ally prebuilt audience. The insights within this audience offer marketers a window into understanding what is most important to this community and where they consume their media, so they can then begin building impactful messaging that will not only be seen but will also build brand trust.
To Engage Hard-to-Reach Cord Cutters
People are leaving traditional broadcast and cable television in droves. In fact, for the first time, streaming has overtaken linear TV as the most popular way Americans watch TV, according to Nielsen.
The people who leave linear TV for streaming platforms are known as "cord cutters," and they are notoriously difficult for advertisers to reach.
The question: How can I advertise to people who don't watch linear TV?
Advertisers from across the industry spectrum leverage Tunnl's prebuilt Cord Cutters audience to effectively target these individuals. Because our prebuilt audiences include media consumption patterns, advertisers who leverage them can determine where their audience consumes their media and at what frequency.
Recently, Tunnl asked in our nationwide survey, "How do you watch TV?" From that question, we formed four TV viewership prebuilt audiences:
Mega Consumers: Individuals who are high linear TV consumers and high streaming consumers.
Traditionalists: Individuals who are high linear TV consumers and low streaming consumers.
Early Adopters: Individuals who are high streaming consumers and low linear TV consumers.
Elusive Consumers: Individuals who are low linear TV consumers and low streaming consumers.
With these audiences, advertisers inform their ad buying and placement strategies to target their ideal consumers more effectively.
How Much Do Tunnl's Prebuilt Audiences Cost?
Tunnl's prebuilt audiences are entirely free to access within Tunnl's audience intelligence platform. There is no charge to view prebuilt audience insights within Tunnl's audience intelligence platform.
Our platform's audience portal is loaded with hundreds of prebuilt audiences spanning today's most talked-about issues so you can reach the people who care most about your message.
Prebuilt audiences are free inside Tunnl's audience intelligence platform, but if you choose to activate your Tunnl data in one or more of your buying platforms, you may incur different data usage fees for each buying platform.
There are two main ways that advertisers pay for our audience data in platforms and data marketplaces:
Cost Per Mille (CPM): Also known as "cost per thousand impressions," this pricing model means that you pay a set price (usually $1.50–$2.50) each time your audience-backed advertisement reaches one thousand individuals. CPM pricing is the most common choice for media buyers.
Percent of Media Spend (PoM): The PoM model means that you pay a certain percentage of your gross media buy at once (typically 10–20%) instead of a fixed rate per thousand impressions (CPM). This is more often preferred for smaller or more niche markets where thousands or millions of impressions are not guaranteed.
When clients activate against our prebuilt audiences using a platform of their choice or data marketplace, Tunnl receives a CPM.
"Our data delivers insightful targeting that you can't get anywhere else," says Chester Bedell, Tunnl's Director of Partnerships. "Surveys and historical data—combined with our ability to create audiences of persuadable, favorable, and even unfavorable individuals—create a really strong case for saving and optimizing your media, wherever you're spending money."
Which Tunnl Prebuilt Audience Is Right for You?
Prebuilt audiences help you target and impact the people most likely to engage with your organization. By leveraging unparalleled insights into who your audience is, how they consume their media, and how they feel about important issues, you can positively influence their buying or voting decisions to get the results you need.
Our prebuilt audiences cover hundreds of today's top-of-mind issues, so the right audience for your campaign may already be built and available for your use.
To get started, search for your campaign issues in Tunnl's library of hundreds of prebuilt audiences to see if the audience insights you need are already made and ready for you to use.
If you can't find your ideal audience in our prebuilt library, don't worry — we build custom audiences, too.
Sometimes advertisers have an extra-niche group they need to reach. If you find that Tunnl doesn't have your ideal audience readily available, we can create a custom audience for you.
Check out our article, "Custom Audience Subscriptions: What Are They and Do I Need One?" that details Tunnl's custom audience subscriptions, so you can determine whether a custom audience is the optimal choice for your campaign goals.