Data Usage 101: Why & How You're Charged for Audience Data

Today's modern consumers expect a more personalized approach to advertising. In fact, an astonishing 71% of consumers expect companies to deliver personalized interactions, according to a McKinsey report. As a result, in 2022, marketing campaigns that don't deliver personalized ads are not nearly as likely to do well and deliver revenue growth.
That's why advertisers buy audiences, or insights on specific groups of American adults. Tunnl builds audiences for organizations across the issue, brand, corporate reputation, and purpose-driven marketing verticals. Each of our audiences provide the following information on niche segments of the population: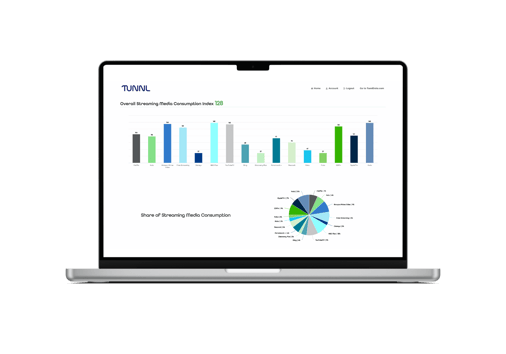 Count
Geography
Age
Income
Race
Political party
Sex
Education
Marital status
Children in household
Media consumption patterns,
including social and streaming
Leveraging audience insights, marketers can inform their outreach strategies with what matters most to their ideal consumers and place those ads where they are most likely to be seen and interacted with.
With all of the information provided in Tunnl audiences, you may be wondering: How does Tunnl charge for audience data?
Keep reading as we delve into data usage, including why we charge and how we determine pricing. By the end of this article, you'll have a better understanding of what to expect when using audience data from Tunnl, so you can make better informed buying decisions for your advertising campaigns.
How Tunnl Collects Data for Prebuilt & Custom Audiences
Tunnl builds and provides various types of audience solutions, including prebuilt audiences and custom audience subscriptions.
We do this by collecting massive amounts of data on the attitudes and behaviors of Americans, then matching that data back to our in-house, national consumer and voter file. The data is enhanced with thousands of behavioral variables and twenty years' worth of proprietary data that we have collected, maintained, and routinely refreshed.
We also sit atop billions of rows of observed media consumption data. It tells us where and when Americans are consuming content.
Why Tunnl Charges for Data Usage
All of the infrastructure and information that is needed to maintain this data is why we charge usage fees when a campaign uses Tunnl audiences across the advertising ecosystem.
You will notice costs associated with the audience, whether those costs are . . .
A percentage of media rate on social media platforms
A flat CPM rate across all other mediums (CTV/OTT, DSPs, MSPs, addressable, etc.)
A hybrid model based on a platform's requirements
These fees cover the costs on our end associated with housing, maintaining, and refreshing the billions of rows of data that make up our audiences, while also making sure the data complies with all privacy regulations.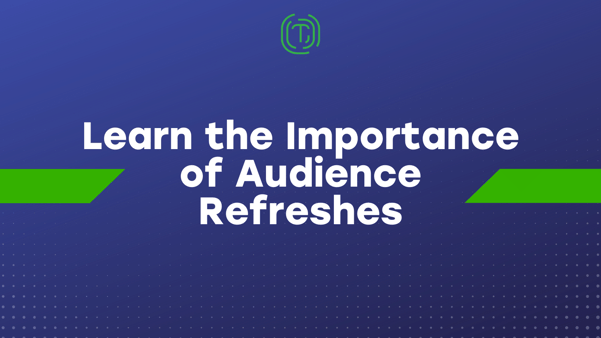 In addition to maintaining the data internally, Tunnl's robust partner infrastructure with data onboarders and platforms across the advertising ecosystem makes sending audiences to advertisers via their preference a seamless process.
But with ease of use and accessibility comes more costs on Tunnl's end. These vast networks of partners ensure that Tunnl is distributing audiences around the advertising ecosystem in a safe, anonymized way.
This guarantees that the client has no responsibility or liability to housing any personally identifiable information (PII) files of the said audiences.
Data Usage Fees for Prebuilt Audiences
Tunnl's prebuilt audiences are housed in the Tunnl platform, where you can access their insights for free once you create an account.
Our platform's Audiences portal is loaded with over 300 prebuilt audiences spanning the most sought-after issues today, so you can quickly get your outreach efforts off the ground by plugging and playing their insights into your campaign.
You can also use the Tunnl platform to slice, dice, and layer various audiences to gain even more granular insights into your target markets.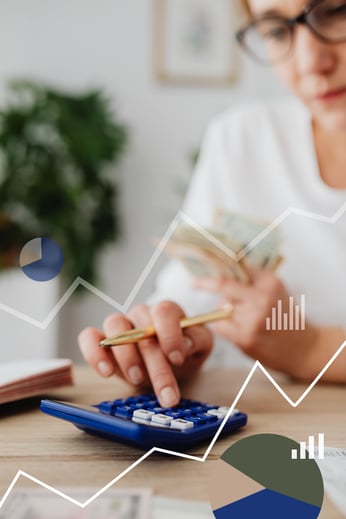 When you are ready to activate your ideal Tunnl audiences, you will be charged a usage fee based on the platform or data marketplace you use. There are two main ways that advertisers pay for our audience data in platforms and data marketplaces:
Cost Per Mille (CPM): Also known as "cost per thousand impressions," this pricing model means that you pay a set price (usually $1.50–$2.50) each time your audience-backed advertisement reaches one thousand individuals. CPM pricing is the most common choice for media buyers.


Percent of Media Spend (POM): The POM model means that you pay a certain percentage of your gross media buy at once (typically 10–20%) instead of a fixed rate per thousand impressions (CPM). This is more often preferred for smaller or more niche markets where thousands or millions of impressions are not guaranteed.
When clients activate against our prebuilt audiences using a platform of their choice or data marketplace, Tunnl receives a CPM or POM.
"Our data delivers insightful targeting that you can't get anywhere else," says Chester Bedell, Tunnl's Director of Partnerships.

"Surveys and historical data—combined with our ability to create audiences of persuadable, favorable, and even unfavorable individuals—create a really strong case for saving and optimizing your media, wherever you're spending money."
Data Usage Fees for Custom Audiences
When Tunnl builds custom audiences for clients, usage fees are baked into the initial audience-building price. So, you can anticipate usage fees to be applied on the backend. This is so that we can offer a lower price for microtargeting surveys that ask at least 5,000 Americans questions specific to your organization's cause or issues.
When building custom audiences for clients, we charge the project or subscription audience building rate at a discounted price upfront.
"Because the custom audiences we build for clients will likely be activated across the advertising ecosystem with usage fees attached, we can discount the upfront audience-building price to go ahead and include that information," says Teddy Kamody, Tunnl's Director of Agencies.
Which Tunnl Audience Is Right for You?
Audiences provide advertisers with deep, granular insights on the individuals in their target markets, allowing them to build effective campaigns that make an impact.
Tunnl's mission is to provide these advertisers with audiences built around today's most important topics, so you can deeply understand how your ideal consumer feels about any niche issue or cause. Marketers can leverage this information, in addition to our audiences' media consumption patterns, to reach the right individuals with the right message in the right channels.
If you're interested in seeing how Tunnl audiences can work for you, we're happy to schedule a demonstration and tour of the Tunnl platform at your convenience. Reach out to Brian Rose, Tunnl's Vice President of Business Development, to get started.
Have any lingering questions on audiences and data usage? We're here to help. Please email Teddy Kamody, Tunnl's Director of Agencies, to discuss our pricing structure and data fees.