Tunnl | Products | Audiences | Cost
Custom Audience Subscriptions: What Are They and Do I Need One?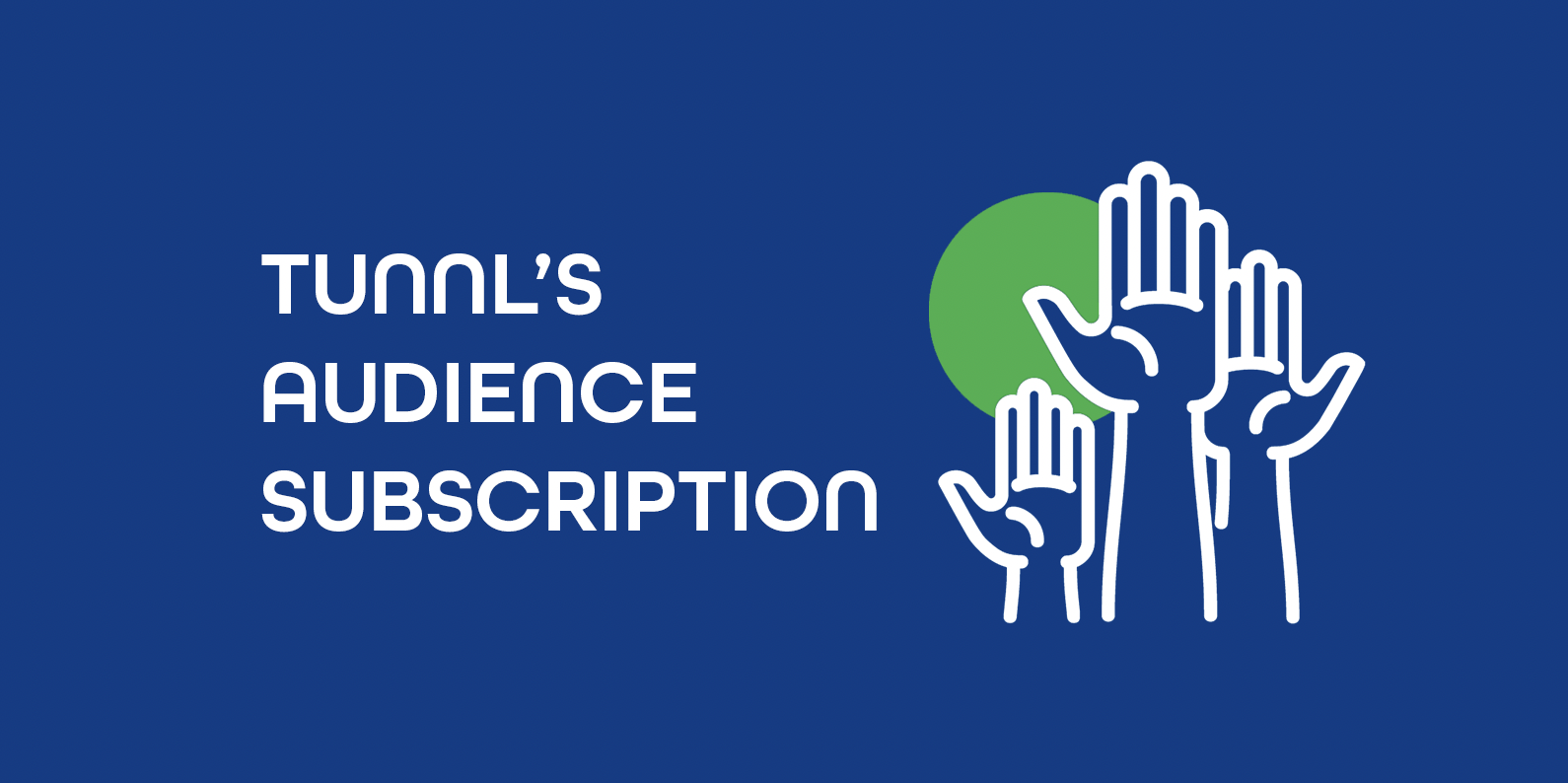 Modern consumers are paying attention to the values of the brands, organizations, and public figures they support. The big question on their minds is, Are we aligned? This sentiment drives an ever-increasing number of purpose-driven engagement: a whopping 70% of consumers now prefer to engage with brands they believe reflect their own principles.
For this reason, it's essential for advertisers to inform their outreach strategies with fresh, detailed insights on how their audience feels about pressing issues – and how those feelings change over time.
That's why Tunnl designed custom audience subscriptions, a completely tailored solution that helps advertisers stay connected with niche audiences as their feelings and preferences evolve.
Here, we'll explore Tunnl's AI-powered custom audience subscription solution, what it includes, who it's for, and what it costs. By the end, you'll have a clear understanding of whether your outreach strategy requires it.
Let's dive in.
What is a Custom Audience Subscription?
Tunnl's custom audience subscription solution grants you access to a custom, nationwide audience built for you. Custom audience subscriptions last for one year and are refreshed quarterly to keep your campaigns informed by the latest social sentiments and cultural trends.
Here's how Tunnl's data scientists and campaign strategists build the custom audiences that make up your custom audience subscription:
We collaborate with you to understand the key issues that matter to your messaging strategy (it can be more than one).


We work closely with you to draft the right questions for each issue-curated audience.


We survey thousands of Americans nationwide using the microtargeting questions formed in Step 2.


We match those responses back to our in-house national files and score every American in the country on their likelihood to stand with you on your issues.


We put together our best recommendation for the most cohesive and receptive audiences for your effort.


We then port your audience insights into your or your agency's preferred targeting platform.
"With a custom audience subscription, we build your audiences around your specific issues rather than the more general issues found in our prebuilt audiences," says Brian Rose, Vice President of Account Management at Tunnl.
While our prebuilt audiences offer insights on more well-known groups, like gun-rights activists, a custom audience subscription profiles more niche segments.
What Information Does a Custom Audience Subscription Include?
All of Tunnl's AI-powered audiences, prebuilt or custom, contain granular insights on the following data points:
Count
Geography
Age
Income
Race
Political party
Sex
Education
Marital status
Children in household
Media consumption patterns, including social and streaming
Audiences within custom audience subscriptions are built from scratch to provide you with laser-focused insights on extra-niche, nationwide audiences or issues.
"Custom audience subscriptions are the right fit for advertisers who need to reach and influence a subset of people who care about particularly specific causes and issues," Brian explains.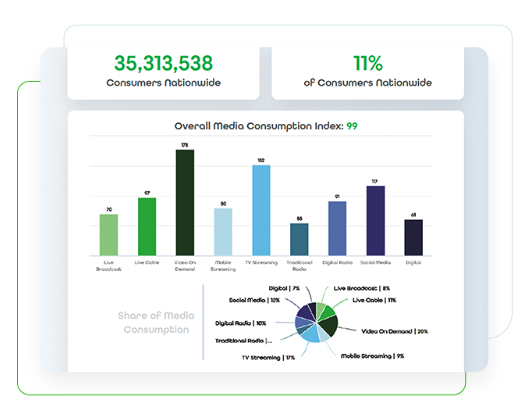 Custom audience subscriptions profile people at a national scale. This means that your custom audience subscription offers niche audience insights based on nationwide surveys of American adults, rather than smaller geographic or local areas.
In this way, you only have to purchase one custom audience subscription that profiles the entire nation's opinion on exact issues rather than having to purchase multiple custom audience projects for various states.
"A custom audience subscription is the most affordable way to access data anywhere in the country that is designed around your specific issues," continues Brian.
We also understand the importance of staying on top of issues as they happen. That's why we update audiences within custom audience subscriptions with fresh data quarterly. Instead of worrying about outdated data, you can make confident decisions based on insights made from recent surveys.
Is a Custom Audience Subscription Right for You?
There are multiple reasons why a custom audience subscription may be the right fit for a brand, organization, or public figure. To find out if one is right for you, ask yourself the following questions:
Do you need to communicate with a niche group of people not found in our free

prebuilt audience library

?
Do you need to reach people on a national level?
Is your organization focused on

purpose-driven marketing

or issue advocacy?
Do shifts in public opinion impact your organization?
If you answered yes to any of the above questions, a custom audience subscription by Tunnl is highly recommended. Talk to sales about a custom audience to find out how it'd help you crush your campaign reach goals.
If you do not meet the criteria outlined above, you may find that your ideal audience is in our free library of hundreds of prebuilt audiences.