Which Tunnl Platform Tier is Best for TV Advertisers?: Tunnl Plus vs. Tunnl Premium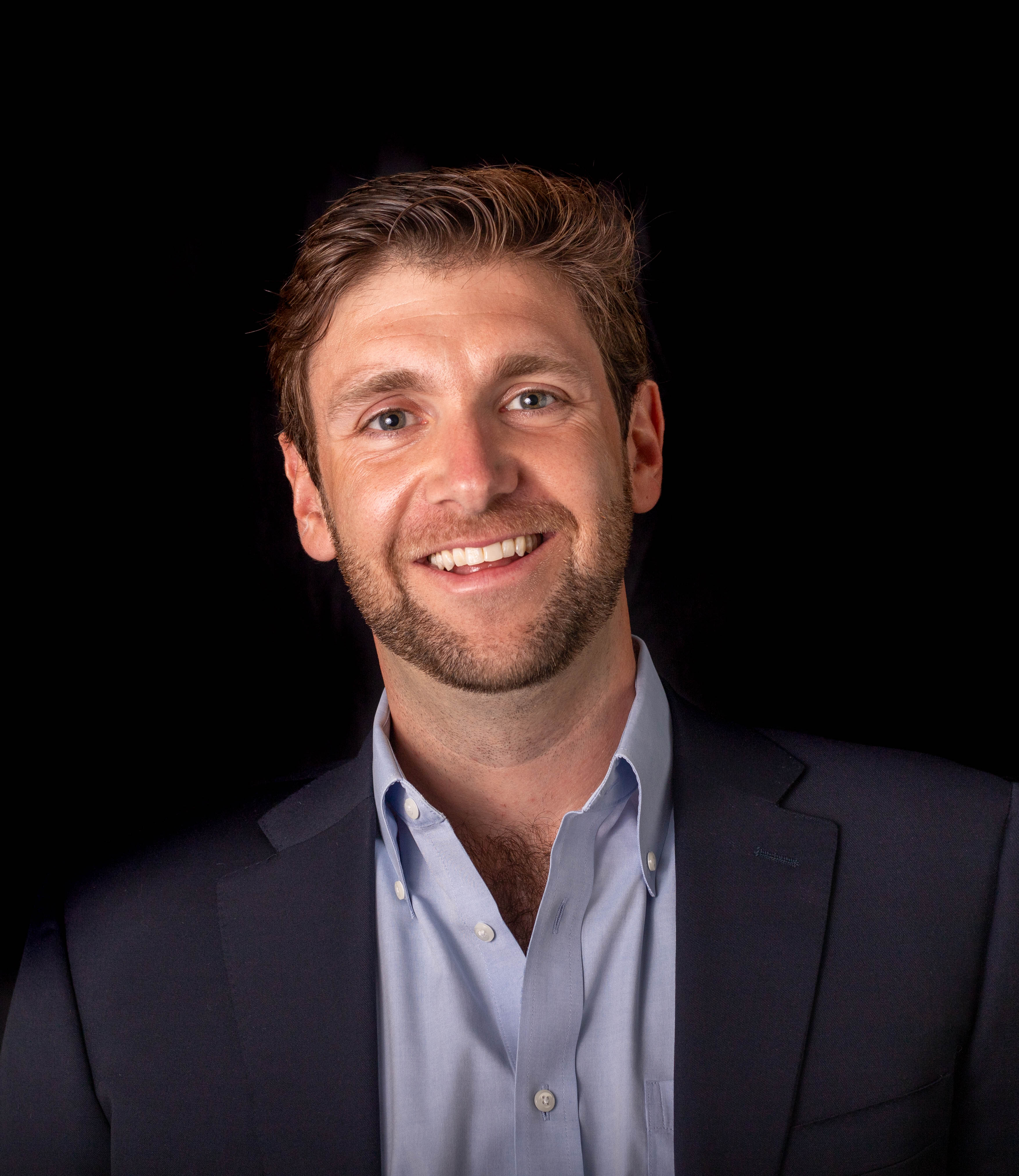 Adam is Tunnl's Director of Business Development. He joined the team in February of 2022.
You're up against the odds. The advertising space is crowded and fragmented. TV advertising is expensive, and viewers are distracted. Even the best message will get you nowhere if you put it in the wrong place, at the wrong time, or in front of the wrong people. But when you get it right, magic happens.
Microtargeting pioneers and linear TV innovators created Tunnl Plus and Tunnl Premium (and Tunnl Free, the free version of our platform) to make magic more often by improving your TV ad efficiency.
Although both platform tiers offer valuable features to TV advertisers, the right one for you will depend on the nature of your campaigns. We'll give you a quick overview of what sets Tunnl Plus and Tunnl Premium apart before diving deeper into their differences so you can determine which tier aligns with your campaigns' needs.
The Key Difference Between Tunnl Plus and Tunnl Premium
Tunnl Plus and Tunnl Premium have a lot in common. Both provide critical insights about the audiences you choose. Both support the needs of TV advertisers at scale. Both enable media buyers to create more efficient, informed campaigns.
But Tunnl Plus and Tunnl Premium have more differences than similarities.
As our top platform tier, Tunnl Premium has more. It offers features you won't find in Tunnl Plus, like paid and earned media measurement tools that allow you to track the success of your campaigns. The features included in Tunnl Plus are geared toward digital and TV advertisers, while Tunnl Premium is valuable to advertisers and agencies predominantly planning extensive TV campaigns.
The best Tunnl platform tier for you will depend heavily on where you advertise and the depth of insights you expect from your audience intelligence platform. But to keep things incredibly simple:
Tunnl Plus

is best for improving digital ad efficiency for advertisers and agencies balancing social media ads with light TV media buys.

Tunnl Premium

is ideal for maximizing the ad ROI of advertisers and agencies deeply entrenched in linear TV.
Still not sure which will improve your campaigns the most? Let's dive deeper into each option.
Platform Tier Breakdown: Tunnl Plus
Best for: Advertisers and agencies planning or placing advanced digital campaigns and some TV campaigns

Cost: Starting at $5,000/month

Number of Users Included: 3

What's Included:

National and local media mix insights
Actionable linear vs. streaming TV breakdown to compare TV viewership
Cable ranker to determine the best cable channels for your audiences across all 210 media markets
Audience Builder to create custom audiences based on TV viewership, demographics, multiple issues and interests, and specific to geographical radiuses
Audience activation in ad platforms

Limitations:

Restricted to 15 prebuilt audiences and any custom or Opinion Makers audience subscriptions you may have, but can add on more for an additional cost
No local, program-level linear TV insights
No daypart breakdowns
No measurement tools
Tunnl Plus is for the advertiser or agency that is doing it all. One day you're placing Instagram ads; the next, you're scoping out cable networks for a linear TV campaign. You need insights on both to make sure you're spending in the right place to reach your target audience efficiently. You probably spend more time on digital ads than you do on TV, but they both fall within your ad budget and expertise.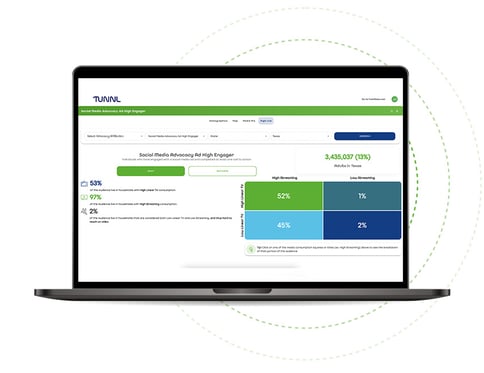 What makes Tunnl Plus ideal for TV and digital ad buyers are its diverse features. Everything from our free platform tier carries over. On top of that, the baseline information you'll see for every audience - whether it's prebuilt, custom, or an Opinion Makers audience like the U.S. Policy Opinion Makers - includes local and national media mix breakdowns, cable ranker insights, and linear vs. streaming TV breakdowns. All of that amounts to a clear understanding of where your audience spends their time.
"The advertising space is deeply fragmented," says Teddy Kamody, Tunnl's Director of Agencies. "Linear vs. Streaming TV breakdowns help you combat that. Not only can you see your audience, but you also find out where they are and build new audience segments based on that viewing behavior, making this a valuable feature for both traditional TV buyers and savvy digital advertisers."
It costs $5,000 per month for three included users to access all of this information on 15 prebuilt audiences. Any audience subscriptions you have, like custom audiences or Opinion Makers, will be accessible as well. You can add more audiences and more users at any time for an additional cost. But is it right for you?
Tunnl Plus has robust insights for people dabbling in both digital and TV advertising, but it lacks the granularity serious TV buyers need to plan, place, and measure their advanced campaigns. Tunnl Premium is what you need to obtain those valuable insights.
Platform Tier Breakdown: Tunnl Premium
Best for: Advertisers and agencies planning or placing extensive linear TV campaigns

Cost: Starting at $10,000/month

Number of Users Included: 3

What's Included:

Local, program-level, linear TV ratings

Paid media measurement including competitive analysis

Earned media measurement to track when, where, and how often a topic is mentioned on TV

Limitations:

Restricted to 5 audiences, but can access more at an additional cost

Paid and earned media measurement do not include social media or streaming TV

No sentiment coding for earned media measurement
Tunnl Premium is for serious TV advertisers only. You plan granular local campaigns down to the program and daypart. You need insights into how your campaigns are performing and what else viewers see on the channels you're eyeing.
Following the buzzwords your ads are built around is important to you, whether you track your company name in the news or watch clips where your key issue gets mentioned. You know the nuance of TV viewership, but you need more data to make your TV ads more efficient.
"Having worked on a lot of campaigns - politics, public affairs campaigns, brand campaigns - TV is generally still the largest single expenditure for a lot of campaigns, more than digital, more than any kind of social media, more than even streaming is today," says Brent Seaborn, Tunnl's Chief Data Science Officer. "Yet, it was the advertising area with the least amount of targeting and analysis being done. Tunnl Premium delivers targeting and metrics around the success of television campaigns so you spend smarter."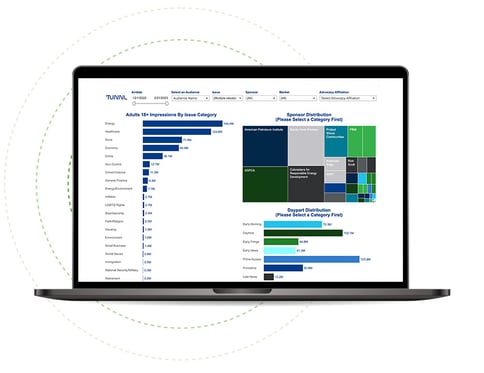 Insights you can use to plan, place, and measure your TV ad campaigns are abundant in Tunnl Premium. You'll get everything in Tunnl Plus, along with tools that elevate your efficiency, including:
Local, program-level linear TV ratings

that tell you which programs rank highest with your audience.

Paid media measurement to give you a closer look at what your audience sees including all the ad activity in a particular market like your ads and your allies' or competitors' ads.

Earned media measurement to track when your topics of interest get mentioned or gain circulation on TV.
Starting at $10,000 per month, Tunnl Premium gives three included users access to these granular insights for five audiences. Like with Tunnl Plus, your custom and Opinion Makrers audience subscriptions will be accessible in Tunnl Premium. More audiences and more users are available as add-ons.
But Tunnl Premium is not ideal for every advertiser. The earned media tool can tell you when you're mentioned on TV, but it doesn't come with sentiment coding, so you'll have to do your own legwork watching the clips to determine if each mention was positive or negative. And neither media measurement tool - paid or earned - will comb social media channels or streaming TV. If these abilities are critical to your campaigns, the current version of Tunnl may not suit you.
However, the insights of Tunnl Premium have their perks. As you budget for a Tunnl platform tier, keep in mind the financial efficiency you can expect: Tunnl users see an average 25% budget efficiency when they use Tunnl Premium's audience insights. For example, spending $100,000 on a campaign informed by Tunnl Premium insights will typically perform like you spent $125,000.
So, Which Tunnl Platform Tier is Right for You?
The audience insights your campaigns depend on will influence the best Tunnl platform tier for you. And while the differences between Tunnl Plus and Tunnl Premium can be stated simply, the nuances of your campaigns may be more complex.
Before you make a decision, your next step will be to drill down deeper on the features available in each tier, like media mix and media measurement, to determine their value to your campaigns. Get a handle on pricing too, weighing the variables of your unique media buying team. Bring any lingering questions to your Tunnl platform demo; we'll show you real, actionable data and try to get you the answers you need to make a confident decision.