How to Improve Your Cable TV Reach with Tunnl's Cable Ranker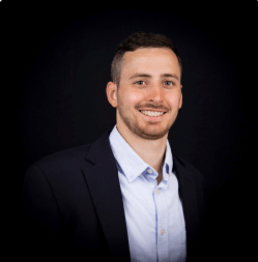 Teddy joined Tunnl in January of 2020 and is currently the Senior Director of Account Management for Agencies.
Cable advertising is painted as the cost-effective cousin to broadcast ads, giving it a timely appeal as marketing budgets shrink. But there's a way to save even more and expand the power of your cable ad budget if you know where to source the right audience data.
Tunnl enables TV advertisers to achieve up to an extra 25% efficiency on their ad spend through data-backed placements and audience insights.
One secret weapon we add to your arsenal is Cable Ranker, which helps you understand where audiences tune in when they turn on the tube. What is it? Why and how does it work? All will be explained, with context on the current cable landscape for good measure, so you'll be ready to optimize your cable campaigns to reach the right audience.
Who watches cable?
It's no secret that cable is falling out of favor. Headlines will tell you so-called "cord cutters" are migrating en masse to streaming services, leaving behind their years-long commitments to cable subscriptions. It's true - millions of households have put their cable days behind them. But the other half of that stat is that there are still 72.2 million cable TV subscribers right now, according to Gitnux and the National Cable & Telecommunications Association (NCTA).
So, who is retaining their cable subscription and tuning in on a regular basis?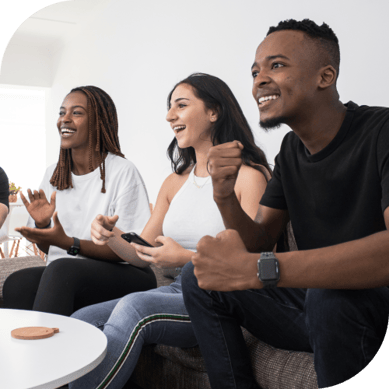 For one, it seems to be households who make between $75,000-$100,000 before taxes; 55% of these households are self-reported cable subscribers according to Tunnl's recent surveys, compared to lower percentages for cable subscribers in other income brackets.
Tunnl's data shows a higher percentage of Democrats retaining their cable subscriptions - about 56% of the Democrats we surveyed have cable compared to just 50% of the Republicans in our survey pool.
The tendency to subscribe to cable is pretty evenly distributed across ethnicities. 53% of white households we surveyed reported being cable subscribers, followed closely by 48% of black, Hispanic, and Asian respondents for their respective ethnic groups.
Cable TV viewership spans all adult age groups but skews older. Tunnl found that about 60% of the 65-or-older crowd we polled were cable subscribers, making them the most likely group to pay for cable. By contrast, only about 40% of 25-34-year-olds pay for cable.
But is that enough for you to advertise against?
What are the most popular cable channels with your target audience?
Knowing your target demographic is subscribed to cable is not enough information to make a targeted TV ad buy with a high ROI. Even knowing the most popular cable channels in the U.S. will fail your reach efficiency. You need to know which cable channels are the most popular with your target audience to place highly efficient ads with reach and resonance.
Tunnl Tip: Confident that cable is the ideal place to reach your audience? Check the media mix insights for your target audience in the Tunnl platform to see which mediums they spend the most time on. You may see higher reach efficiency in a few unexpected places!
Even though ESPN and Fox News may be peak national favorites, they may not be the top channels for reaching your target demographic. A campaign tailored to Gen Z adults concerned with corporate diversity action may call for different channels than a campaign to people over 50 who oppose big tech regulation - or their overlap in TV habits may surprise you.
But how can you know which channels get your audience's valuable screen time?
Some cable organizations release those stats, and a few research organizations are as fascinated by viewership stats as you are; Everyone wants to know the most popular and profitable cable channels for obvious reasons. But you'll mostly find viewer demographic information in their reports. Though helpful, demographics alone fail to fuel purpose-driven marketing campaigns because they don't reflect how audiences feel about your advertising topics or industry.
You need a way to bridge the gap between a channel's viewer demographic information and how your target audience feels about relevant topics to advertise efficiently. This is why Tunnl created Cable Ranker for advertisers like you.
What is Tunnl's Cable Ranker?
When you need to quickly and accurately determine which channels a specific cause-based audience favors, you need Cable Ranker.
Tunnl's Cable Ranker feature gives you a ranked list of top cable channels for a specific target audience, so you know exactly where to distribute your ad budget for maximum reach with a selected population.
Modeled from observed viewership data, Cable Ranker is a trustworthy way to know what's happening in households throughout the country and how that compares to your target audience's habits.
"We work with a very large dataset of activity from set-top boxes and smart TVs, from about 25 million households nationwide," says Corey Mull, Tunnl's Chief Technology Officer. "To estimate how channels rank for a given audience, we filter the TV dataset down to households in that audience and then calculate average ratings for each channel among those households. To get the index score you see for each channel, we compare the average rating for the audience to the average rating for all U.S. households."
You can use the Cable Ranker in Tunnl Plus or Tunnl Premium to compare prebuilt audiences, your custom audiences, and Opinion Makers audiences against average national viewing habits. Though this media planning tool does not provide day type or day part based on when your audience is engaging with their top channels, Tunnl Premium offers tools that can be used in tandem with Cable Ranker to pinpoint these valuable insights for your selected audience.
How can I find the right cable channels for my campaign with Cable Ranker?
What's good for the goose… will have you overspending on superfluous cable channels that your audience doesn't watch. Choosing channels that resonate with your target audience is imperative - even if that's a different set every time you advertise.
You need to know your audience and what they watch to find the best cable channels for your campaign. Cable Ranker can help you do that, along with features like Media Mix and Media Measurement that round out your audience intelligence capabilities. They all combine to facilitate Linear Optimization, saving you millions on TV ad spend over time.
You can get your cable ads to the right audience in the right place at the right time, and now you know how to do it.