Prebuilt vs. Custom Audiences: Which Is Best for You?


Amanda joined Tunnl in April 2022 and currently serves as the Senior Director of Customer Success.
Updated May 2023
If an ad gets delivered to irrelevant people and nobody's compelled to take action, did you still spend your ad budget? Obviously, disappointingly, yes. How the people behind each impression receive your message is crucial to making the most of your ad dollars because only their actions can earn you a return on ad spend. Reach the wrong people, and it all goes to waste.
That's where audiences come in. Audiences are groups of people curated around a shared sentiment, opinion, interest, or lifestyle that allow advertisers like you to reach the right people with their campaigns.
Through decades of microtargeting research and advancement, Tunnl has developed a proprietary method for collecting and modeling survey data into audiences advertisers can deploy at scale. We've created hundreds of them for the distinct, varied needs of public affairs organizations, issue advocacy groups, and brands like yours.
Tunnl offers two different audience types to choose from: prebuilt and custom.
Which is right for your campaigns will depend on a few factors, like your media planning timeline, budget, and advertising circumstances. By the end of this article, you'll know the key differences between Tunnl's prebuilt and custom audiences so you can continue exploring the best audience targeting options for your campaigns.
Are Prebuilt Audiences Best for You?
What are Prebuilt Audiences?
Prebuilt audiences are premade groups of individuals who share a similar sentiment about a certain topic. Our library of hundreds of prebuilt audiences covers tough issues pertinent to:
Issue advocacy
Public affairs
Politics
As issues emerge throughout the country, Tunnl surveys citizens on those issues to create new categories of prebuilt audiences for advertisers to tap into. These audiences are refreshed every quarter, so your targeting is accurate even as sentiments shift.
Should I Use Prebuilt Audiences?
Prebuilt audiences offer relatively universal value, though you may reach a point where prebuilt audiences alone do not cover your complex campaign targeting needs. Let's start with when they come in handy.
Benefits of Prebuilt Audiences
Prebuilt audiences are, by nature, a ready-made audience targeting solution for advertisers. Because they are available for you to use at any time and can be accessed for free, the two chief benefits of prebuilt audiences are the time and cost savings they afford to advertisers and their agencies.
Prebuilt Audiences Save Time
Time is a luxury that not everyone can afford. Media planning, budget approval, and ad optimization can each prove to be time-consuming steps that slow your time to results. Building and identifying an audience can slow these steps to a crawl too.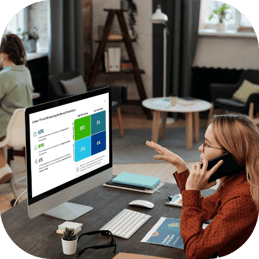 Because prebuilt audiences are premade, you can advertise against them at any time. They are always available whenever you need them. This includes pulling audience counts and assessing audience insights in your Tunnl Free account day and night, during the week or on weekends.
More often than not, this can be done without ever having to contact Tunnl. Audience syndication allows us to store our audiences where you plan to use them (on ad platforms and demand-side platforms) so you can coordinate your ad buys in one place with advanced audience targeting.
Tunnl's Prebuilt Audiences are Free
Like time, your budget is precious. Prebuilt audiences are a popular option among advertisers because Tunnl offers hundreds of them for you to access for free.
Anyone can sign up for a Tunnl Free account, access insights about as many of our prebuilt audiences as they need (including media mixes), and never pay a penny.
Full disclosure: When you use a Tunnl audience in your campaigns, there will be nominal data usage fees attached to your ad transaction based on the size of your campaign and the platform you're advertising on. Tunnl also offers premium prebuilt audiences, like the U.S. Policy Opinion Makers, which can be accessed on a paid subscription basis.
But hundreds - yes, hundreds - of prebuilt audiences on headline-making issues are available for free.
Who Are Prebuilt Audiences Best Suited For?
Who doesn't want to save time and money? Prebuilt audiences are an excellent starting point for every advertiser and agency eager to reach an issue-based audience quickly without putting an additional burden on their budget.
However, prebuilt audiences do not cover niche issues.
If you need an extra-niche audience or a very particular regional area profiled, custom audiences may be the best solution for you.
Are Custom Audiences Best for You?
What are Custom Audiences?
Custom audiences cater to clients with niche issues and messaging. We create our custom audiences after conducting a custom microtargeting project based on the client's message. Typically, each issue generates approximately three custom audiences:
Individuals who are in favor of the issue
Individuals with a persuadable opinion on the issue
Individuals who are in opposition to the issue
Why Should I Use Custom Audiences?
The biggest draw of a custom audience is that it's a made-to-order microtargeting solution tailored to your campaign's message. When you're working on an ultra-niche issue or want to reach a very specific subset of the nation, custom audiences make that possible.
This solution won't fit into every campaign, but there are several benefits to consider as you determine the right audience type for you.
The Benefits of Custom Audiences
Custom Audiences Deliver Complete Customization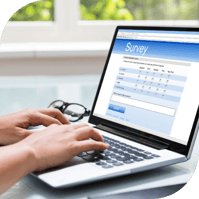 Custom audiences are a great way to communicate and connect with those you need to reach the most because they allow you to ask exactly the questions you need answers to.
Depending on the nature of the questions you decide to field, we craft roughly three tailored audiences from each issue (pro, anti, and persuadable). If you want audiences for five issues, you could end up with fifteen custom audiences.
The process is molded around your needs, so you always get the audiences you need to run specific, deeply efficient ad campaigns.
Custom Audiences Ensure Audience Privacy and Exclusivity
These custom audiences cannot be used by anyone other than the advertiser or agency they were created for. This is a great benefit for advertisers who have sensitive messaging or operate in a highly competitive sector.
Anyone can use our prebuilt audiences, but your custom audience belongs to you.
Who Are Custom Audiences Best Suited For?
Custom audiences are the best choice for clients with niche messages. If you have prominent name recognition, custom audiences are your best bet. Your name is likely to invoke a different response than when compared to a generic alternative making a custom solution ideal.
If you have a larger budget, custom audiences are probably a better solution for you as well. Custom solutions provide specific insights compared to a more general prebuilt audience.
But that higher degree of specificity comes at a cost, and can take time to curate. Keep these factors in mind as you consider a custom audience from Tunnl.
High Benefit, Higher Price
Each custom audience is created through a custom microtargeting project. Naturally, having a team of account managers, data analysts, and survey fielders in your corner to create that custom solution comes with a price tag.
The increased time and manpower mean clients pay a higher price than they would for a prebuilt audience that already exists. The cost of a custom audience starts at $2,500 per month, with various factors impacting your total subscription cost.
Custom Audiences Are a Time Commitment
Unlike prebuilt audiences, custom audiences are not ready to use at a moment's notice. Custom audiences require a lengthier time commitment to go from creation to completion.
How long does it take to build a custom audience? Usually, you can expect your custom microtargeting project to take 4-6 weeks. There are a few factors, including the survey methods used, the number of audiences you need, and the geographic location where surveying takes place.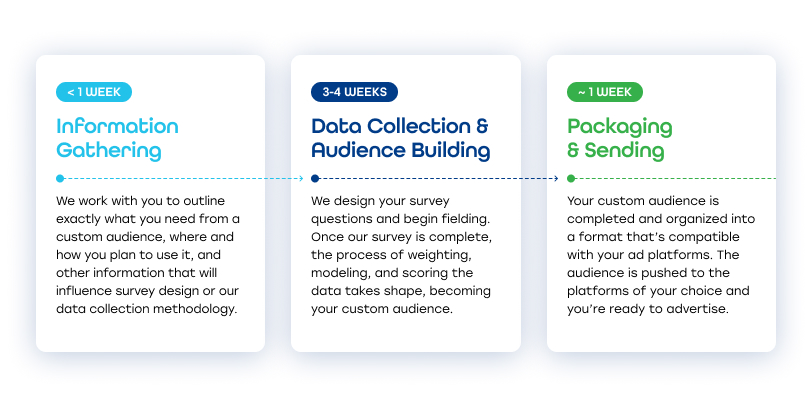 In short, custom audiences are not meant for those who need a targeting solution immediately.
How to Access Tunnl's Audience Options
Your message is important. Inaccurate targeting isn't doing it justice.
Whether you opt for the hundreds of free prebuilt audiences in Tunnl's taxonomy or you commission a custom audience for your campaigns, you have an opportunity to optimize your ad spend for maximum reach efficiency with the best audience data in the industry.
And it's proven ground; advertisers have spent more than $2,000,000,000 activating against our audiences. That $2B produced at least $500,000,000 in media spend value due to the high efficiency of our audiences.
See our audiences for yourself to decide which is best for you, beginning when you create a Tunnl Free account, which unlocks access to our hundreds of prebuilt audiences in an easy-to-use audience intelligence platform. It's a great way to get a self-guided tour of what to expect from custom audience insights once it's time for a custom project.
Until then, continue learning about custom audiences, our ultimate audience targeting solution.