5 Signs Custom Audiences are Best for Your Campaigns

Only 24% of marketers can tell you which social causes their target audience cares about, and less than half of the marketers HubSpot surveyed could tell you about their audience's hobbies, interests, or behaviors.
How are you supposed to target an audience you don't understand?
For years, Tunnl has been developing prebuilt audiences and custom audience solutions for advertisers who recognize the importance of accurate targeting. Every audience we create is rooted in the causes people care most about, their self-reported interests, and how they're likely to behave while shopping or voting. So, Tunnl audiences - whether it's a prebuilt audience or custom - give you a well-above-average understanding of who you're targeting.
But deciding which audience solution is ideal for your campaigns will come down to a few factors you can diagnose yourself. If any of these issues sound familiar, custom audiences could be the answer you've been looking for.
What is a Custom Audience?
Custom audiences are exclusive, targetable groups of people curated around your specific campaign needs. Unlike prebuilt audiences, which are created around more universally relevant hot-button issues and available for anyone on the data marketplace to use, custom audiences give you the opportunity to poll people about your niche questions and gain exclusive access to them for targeting based on their responses.
Every custom audience subscription comes with detailed demographic and media mix insights based on your Tunnl platform tier. Custom audiences can also be activated in your preferred ad platforms in exchange for data usage fees that vary by ad platform.
Despite their complexity and accuracy, Tunnl custom audiences only take a few weeks to create. The factors that contribute to your custom audience timeline include survey complexity, the geographies we're polling, and your participation and preparation.
But how do you know if you need a custom audience? A few telltale signs will signal it's time to commission a custom audience from Tunnl.
When Does a Custom Audience Make Sense?
Ineffective targeting can infect every aspect of your campaign, weakening your reach efficiency. These are the symptoms that it's happening to you - and a custom audience could be the cure. Here are the five signs it's time to take the custom audience route.
1. Prebuilt audiences don't cover your intent.
Tunnl's prebuilt audience library should be your first stop when assessing whether you need a custom audience. The group you want to target may already be represented in the hundreds of prebuilt audiences housed there. Curated around timely issues, targetable interests, and critical concerns, prebuilts are ready-to-activate audiences that can get your message in front of people who care quickly.
But they may not drill down to the niche that you need to target in your upcoming campaign. If the Tunnl prebuilt audience library does not contain the issues you're building a campaign around, it may be time to consider a custom audience.
2. Audience layering isn't working on its own.
Prebuilt audiences can be highly effective on their own, but if you don't see one audience that can stand alone in your campaign, there are options you should try before diving into a custom audience subscription: the Tunnl Free Advanced Search and Tunnl Plus's Audience Builder.
With Advanced Search, you can slice, dice, and layer prebuilt audiences to get even more granular, unique-to-you insights. It's a go-to resource for creating pseudo-custom audiences if you're in a hurry to reach a specific cross-section of available groups.
There are a few ways to build your own audience using Advanced Search:

Overlap: Identifies individuals who appear in all of the selected audiences and generally results in a smaller audience count.

Exclusions: Retains target audience criteria while removing any individuals who are in any of the excluded audiences from the final audience count.

Unions: Identifies individuals who appear in any of the selected audiences and generally results in a larger final audience.
For example, the Tunnl prebuilt audience library does not currently contain a Ukraine Supporters audience. But you can find an Interventionists audience, along with an audience of people who support businesses withdrawing from countries with conflicts. By overlapping these two audiences, you can get closer to people who are compassionate toward Ukraine's plight.

The Audience Builder available in Tunnl Plus takes Advanced Search several steps further. With the Audience Builder, in addition to overlapping, combining, and excluding several issue-based audiences in complex combinations, you can:
Set your own demographic parameters based on sex and custom age ranges
Layer in audience interests
Hone in on the geographical radius around a specific address, landmark, or zip code
Save your DIY custom audiences to refine them further or reference them for future campaigns
Send your DIY custom audiences to colleagues or clients for seamless collaboration.
So, see what's in the prebuilt audience library and how you can creatively combine or exclude groups to create your own new audience. But exercise caution; there are more accurate ways to target people who care about a particular issue.
Audiences created in Advanced Search and the Audience Builder can deeply enhance your reach efficiency, but not to the same extent as custom audiences. Custom audiences are the most effective way to assess a population's stance on an issue or cause and then target them on the platforms they use most frequently.
If your experiments with Advanced Search or the Audience Builder still don't provide an audience aligned with your campaign, a custom audience subscription should be on your radar.
3. You have a very specific niche.
Prebuilt audiences are created to address the needs of many. They represent the subjects numerous advertisers and agencies have searched for or requested. They predict what will be relevant to society soon and complement what's buzzing right now. They are matched to the masses.
If you're blazing the trail on a unique issue, cause, or topic, custom audiences will be the most effective way to reach a curated, relevant audience.
4. You need answers to brand- or cause-specific questions.
Tunnl runs surveys every month, asking questions that span the gamut to refresh our prebuilt audiences and create new ones. But what you won't find on our surveys are questions calling out your organization by name. That is unless we're building a custom audience for you, and there are things you need to know about how the public sees you, your recent time in the headlines, or your industry at large.
If you need to measure brand recognition, brand affinity, sentiments around a unique issue, or some cross-section thereof, the bespoke surveys in the custom audience creation process are what you need.
5. You've run into this problem before - and will run into it again.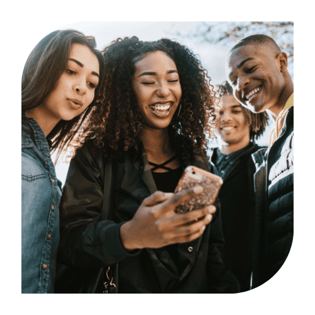 Ever run a campaign, and the targeting just felt off? You know who you want to reach, but maybe the platforms you choose feel like the wrong fit for those people. You may be using demographics as the core of your campaign, but what you really need to know is what people care about. Or perhaps you thought you had the targeting down, but your campaign didn't perform. You're potentially misspending because your targeting is too broad, too narrow, or plainly inaccurate to the campaign you're placing.
When this keeps happening, a custom audience subscription comes in handy. Your subscription comes with more than one audience - you get three or more - which can enable you to run more intelligent, pinpoint-targeted campaigns more often. Especially if there's a core audience you plan to revisit campaign after campaign, the built-in audience refresh process that comes with a custom audience subscription will keep your audience accurate month after month.
If your audience targeting is lacking specificity - yet again - and you can't sacrifice your reach efficiency any longer, contact us for a custom audience.
Are Tunnl Custom Audiences Right for Me?
Custom audiences are rarely your only option for reaching accurate, sentiment-based audiences in your purpose-driven, cause-based, or public affairs marketing campaigns. But only you will know when you need to consider one. If you've seen any of the telltale signs that it's time for a custom audience, assess all of your options with an open mind.
Explore the prebuilt audience library to see what's already available for activation before you dig into the process of creating a custom audience. Tunnl's Advanced Search can provide a free solution for you while you weigh your options or while your custom audience is being built. Likewise, the Audience Builder in Tunnl Plus can get you even closer to your target audience while you wait and once you have your custom audience in hand with additional DIY audience identification tools.
Leave the world of uncertain, inaccurate targeting behind you. Get an audience tailormade to your campaigns. To begin the custom audience conversation, request a live, 1-1 demo with a member of our sales team.