Tunnl | Products | Audiences | Cost
Data Usage Fees: How Much Does It Cost To Activate Third-Party Audience Data?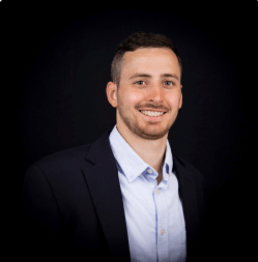 Teddy joined Tunnl in January of 2020 and currently serves as the Director of Agencies.
Raise your hand if you've ever been building an ad campaign on Hulu, and when you get to the audience selection section, you audibly heave a "that's it?" about the available options. The alternative is to bring over third-party audience data like Tunnl's, but then a new issue emerges: Platform-imposed data usage fees.
Most ad platforms play nice with outside audience data, but only at a cost. Essentially, whenever you want to advertise against a third-party audience, your ad platform will tack on an extra charge.
Why? All that data requires resources to collect, aggregate, and store securely without any liability landing on the advertiser. We'd know; Our Tunnl audiences sit atop billions of lines of media consumption insights and survey data that need genius teams and constant diligence to maintain.
But since third-party audiences allow you to spend less, get your ads in front of the right people, and maximize your ad spend ROI, are data usage fees justifiable? There are a few things you should know, including how data usage fees are calculated, who you'll pay them to, and whether or not they're worth the added expense. Once you nail down those details, you'll plan your next campaign with a clearer idea of what you'll spend using third-party audience data.
Top Two Factors That Make Up The Cost Of Third-Party Audiences
While you can always count on ad platforms to add data usage fees to campaigns incorporating third-party audiences, the cost will vary. Two vital elements of your campaign will impact how much you pay.
1. The Ad Platform You're Using
First and foremost, where you advertise will make a difference to your data usage fees. There are two main ways these costs are calculated:
Cost Per Mille (CPM): Also known as "cost per thousand impressions," this pricing model means that you pay a set price (usually $1.50–$2.50) each time your audience-backed advertisement reaches one thousand individuals. CPM pricing is the most common choice for media buyers.
Percent of Media Spend (POM): The POM model means that you pay a certain percentage of your gross media buy at once (typically 10–20%) instead of a fixed rate per thousand impressions (CPM). POM is more often preferred for smaller or more niche markets where thousands or millions of impressions are not guaranteed.
As a quick rule of thumb, here's where you'll encounter each pricing model...
Pricing Model Cheat Sheet
Social Media

(Facebook, Pinterest, LinkedIn, etc.)

Percent of Media Spend

All Other Mediums

(CTV/OTT, DSPs, MSPs, addressable, etc.)

Cost Per Mille

In Some Cases

A Hybrid Model
The platform you use can also impact how you'll incur cost, which we'll delve into later.
2. How Many People You Want to Reach
One of the first rules of advertising is that to reach more people, you need more money. The bigger the budget, the better the reach. But as you can tell from the two data usage pricing models, the size of your audience can also affect your spend in other ways.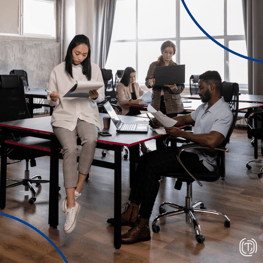 Cost Per Mille makes that abundantly clear. For every 1000 impressions, you're paying a price to use third-party audience data. The more people you reach, the higher your data usage fees will be.
When it comes to social campaigns calculated by Percent of Media Spend, you're paying a flat rate regardless of how many impressions you achieve. However, to reach a larger audience, you often need a higher media spend anyway.
Where you get your third-party audience data can play a part in what you pay, too. Consult your data provider to determine what their specific usage fee rates may be. With Tunnl, here's what you can expect:
10% of media in major social channels

$1.50 CPM on programmatic display and in most DSPs

$2.50 CPM in OTT/CTV-specific platforms

$1.00 CPM increase for premium audiences that leverage additional data

When applicable, custom pricing accounts for third-party platform requirements like The Trade Desk's hybrid pricing
Regardless of whether you will use Tunnl or another third-party data provider, you need a complete picture of how data usage fees work to create your campaign efficiently. Otherwise, your perfectly planned campaign can quickly devolve into an unauthorized, overbudget issue.
How to Plan Your Campaigns with Audience Data Usage Fees in Mind
Usage fees can creep up on you if you aren't careful. It's wise to keep them in mind during the planning phases of your next campaign instead of trying to shoehorn them into an already-in-motion ad effort. Follow this campaign planning checklist to ensure you're ready.
1. Outline Your Intended Ad Spend
Budgeting is a big initial step for an advertising campaign, and approvals are crucial for getting things off the ground. But if you leave out critical cost factors like audience data usage fees, your actual ad spend could exceed the approved plan by thousands.
Factor these costs into your initial ad proposal to avoid any surprise dollar signs for you or your client. This may require a more conservative ad approach or demand an increase in overall budget. How you accommodate the data usage fees is up to you and can be determined with the other items in this campaign planning checklist.
2. Keep Audience Size in Mind
Since some platforms impose data usage fees according to the Cost Per Mille (CPM) model, how many people you plan to reach will influence how much you pay to use third-party audience data. With Tunnl, you can instantly see how many people are in the audience you choose and know which platforms are ideal for reaching 100% of those people.
"Our data delivers insightful targeting that you can't get anywhere else," says Chester Bedell, Tunnl's Director of Partnerships.

"Surveys and historical data—combined with our ability to create audiences of persuadable, favorable, and even unfavorable individuals—create a really strong case for saving and optimizing your media, wherever you're spending money."
But with accurate targeting comes better impressions, so you'll need to plan accordingly. It may be best to overestimate here in case your ad lands with a lot of the right people, driving up your CPM.
3. Consider How Your Ad Platform Bills for Third-Party Audiences
Advertising would be much easier if every ad platform followed the exact same billing model. Unfortunately, each one has its quirks. Outside of social media, most ad platforms roll third-party audience usage fees into your CPM, meaning you pay in-platform for your audience usage. Social, though? Not so.
For example, say you found a prebuilt Tunnl audience you wanted to use on Facebook via LiveRamp. You would be encountering the Percent of Media pricing model for using that data. However, the data usage cost will not be billed by

Facebook - you'll receive a separate invoice from LiveRamp or Tunnl, depending on your account setup. Social platforms do not charge you data usage fees directly in their media buying portals.
And nobody likes to receive an unexpected invoice!
This goes back to the budget consideration: If you have an overall Facebook ad display budget of $100,000, you can expect an invoice for $10,000 when using a third-party audience. Adjust your budget accordingly.
4. Determine Who is Responsible for Additional Fees Like Data Usage Costs
When you go out to dinner with friends, isn't it better to know how you're splitting the bill before everyone orders? Treat your ad campaigns the same. Whether you are a media buyer or an agency working on behalf of an advertiser, someone has to cover data usage costs.
Have this conversation during the budget approval and campaign planning stages. Ask decision-makers these questions to keep everyone on the same page:
Are you familiar with the costs related to using third-party audiences on our chosen platform?

Did we factor data usage fees into the proposed budget?

Who is responsible for covering these fees?

When and how will data usage fees be paid?

Do we need to make any adjustments to the campaign in light of this information?
What may begin as a difficult conversation can save you thousands of dollars and any bad blood between campaign stakeholders. It's worth it to be transparent early on.
5. Perform a Cost-Benefit Analysis
By this point, you've already asked yourself a number of key questions to develop your ad campaign. Who do we want to target? Where will we run ads? What assets do we need to create? What's our bidding strategy? The list goes on.
And at every stage, you weigh what the outcome of the campaign could be based on your decisions.
Data usage fees are no different. Because they add pressure to your ad budget, you'll need to consider how necessary a third-party audience is to the efficacy of your campaign. Ask yourself:
Where did this data come from?

Can we be sure this information is accurate?

Are we using what we know about this audience effectively?
These are valuable questions to consider before you purchase third-party audience data as well. You need to know that an audience will be useful and profitable for your business when considering what it costs to acquire and use it.
Are Third-Party Audiences Worth the Additional Cost?
Third-party audience data is the perfect way to reach highly-motivated, deeply opinionated, curated groups of people who align with your messaging - but it comes at a cost.
While we can't speak for other audience builders and data providers, Tunnl audiences are cultivated to help you nail precise targets and achieve higher ROI on your ads, enabling you to pay less and get better results - even inclusive of audience usage fees.
Instead of spending $50,000 on a Facebook campaign to only reach half your audience, you can start smarter. Tunnl tells you where your audience is and how much time they spend there, so you put your budget where it counts right away.
And it doesn't hurt that we have hundreds of free prebuilt audiences to help offset those usage fees.
Plan your next campaign confidently, knowing that data usage fees, while unavoidable, are only a drop in the ocean of savings and ROI you'll get from your third-party audience.