Best Prebuilt Audiences for Transcending Stereotypes This Black History Month


Amanda joined Tunnl in April 2022 and currently serves as the Senior Director of Customer Success.
It's Black History Month. People are reflecting, celebrating, and seeking ways to support black communities - and you know you have a particularly relevant message for them right now.
But before you launch a thoughtful ad campaign embracing this month's messaging, you have to figure out who to target. If that doesn't give you pause, this is your sign that it should.
At Tunnl, we've enabled advertisers to get their messages in front of the right people over thousands of campaigns. And it wasn't always the audience that advertisers expected. We're lending the limelight to three of our prebuilt audiences with unique relevance for you this month to give you a few ideas about how to advertise compassionately now and all year long.
How to Thoughtfully Market During Black History Month
When February comes along, every industry takes notice: Corporations plan diversity programming and highlight the efforts they're making to elevate black voices internally. Brands showcase products by creators of color. Many use the month as a platform to tap policymakers and flag where we still need progress.
Black History Month allows us to reflect on where we've been, where we want to go, and what we can do right now.
But as marketers and public policy advocates, we are responsible for going beyond stereotypes to reach the people who really care.
What are the dangers associated with stereotyping in marketing?
Stereotypes exist to blanket ill-fitting generalizations over large groups of people.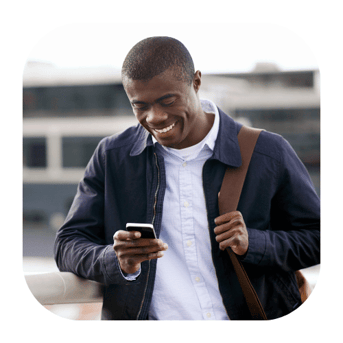 And if we've learned anything from creating hundreds of prebuilt audiences, custom audiences, and premium subscriptions, it's that the data will surprise you.
You can't count on stereotypes to reach the right people.
From a practical standpoint, stereotypes will have you wasting your ad spend on people who do not care about your cause, products, or pitch. You'll blow your budget targeting people based solely on assumptions and miss out on reaching relevant, motivated people.
Tunnl audiences solve for this, going beyond demographics to put people into prebuilt audiences based on what they believe, support, and associate themselves with.
"We are building audiences based on what people care about, not just based on what they look like," says Amanda Beadle, Tunnl's Senior Director of Customer Success. "Taking the step to get more accurate data around who cares about something, who is driven by it, who is likely to take action because of it, will lead to better outcomes for an ad campaign."
But finding out what people care about takes time, and it's already Black History Month. You need audiences now.
Don't worry - we've done the work for you.
3 Best Audiences for Transcending Stereotypes This Black History Month
While we offer hundreds of prebuilt audiences to help you reach your ideal customer, client, voter, or donor, these three will connect you with action-oriented people who care about your cause this February - and show you how to reach them.
1. Black-Owned Business More Likely to Shop
"Individuals who are more likely to shop with a business or brand that is black-owned."
If you Google ways to celebrate Black History Month, you'll see "shop black-owned businesses" tops most of the lists. And consumers have listened. Searches for black-owned businesses have increased in recent years, as have inquiries on how to support them.
This audience enables you to reach the people seeking opportunities to support black-owned businesses. As you curate the collection of products and services you want to spotlight during Black History Month, consider this audience for ads:
Showcasing products and services from black-owned businesses
Raising awareness about local opportunities to shop black-owned businesses, like events or pop-up shops

Educating people about business grants, legislation, and policies supporting black business owners
2. Pro Corporate Diversity Action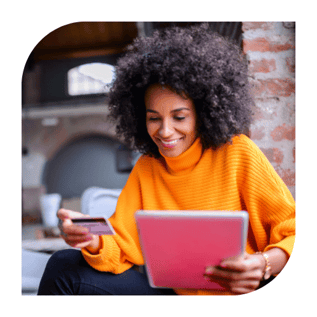 "Individuals who support corporations and their CEOs speaking out on issues of diversity, equity, and inclusion in the United States."
People are becoming increasingly more tuned into what business leaders think and do. It weighs heavily into consumers' buying decisions now, especially for Millennials and Gen Z. Part of that conversation is a company's internal practices, like who is on their team and what they're doing to ensure diversity.
For this prebuilt audience, those issues are top of mind. They would be the ideal people to advertise to if you wanted to:
Promote policy around corporate diversity, equity, and inclusion
Celebrate your business' diversity initiatives
Raise awareness about legislation on corporate diversity
3. Corporate Diversity Action Persuadables
"Individuals who are receptive to messages both for and against corporations and their CEOs speaking out on issues of diversity, equity, and inclusion."
While some consumers have already decided how they feel - along with how they'll vote, donate, and buy - around corporate diversity action, some are still on the fence. They want to see both sides.
The Corporate Diversity Action Persuadables audience is exactly what it sounds like: they are primed to be persuaded on these issues. This audience is receptive to your messages about:
Issues pertinent to people on either side of the aisle about corporate diversity action
How brands and organizations are handling internal diversity, equity, and inclusion
Recent shifts in policy direction around corporate diversity
How to Modernize Your Black History Month Marketing
Responsible marketing and issue advocacy are ongoing efforts. They go beyond one month. But you can create responsible, highly-targeted, timely campaigns right now. Stepping outside of stereotypes and understanding that these issues are relevant all year, not just during Black History Month, is a great place to start. Using prebuilt audiences like Tunnl's that are refreshed every month to ensure constant accuracy is an ideal way to continue advertising thoughtfully long after February is over.
Because these are prebuilt audiences, you can leverage them right now while these issues are top of mind and all year long. All of our prebuilts are frequently updated to ensure the accuracy of the audience, allowing you to reach the people who constantly care, without any missteps.
We factor in bias, too, to ensure you're reaching an accurate, representative group every time you activate our audiences.
"We use various survey types to gather information and reach a demographically representative sample as best we can, but some groups are harder to reach, creating bias," says Corey Mull, Tunnl's Chief Technology Officer. "Our proprietary modeling process corrects biased survey and media consumption data, allowing Tunnl clients to see the full range of opinions and behavior, even from underrepresented groups."
Reaching the right people at the right time is how you can ensure the success of your campaigns. Targeting people because of what they care about - not just their demographics? That's how you can modernize your marketing and celebrate Black History Month all at once.