Data-Driven Advertising: Maximizing ROI with Audience Intelligence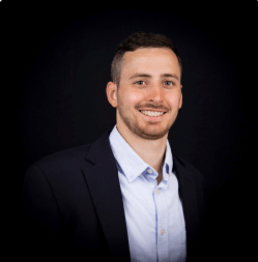 Teddy joined Tunnl in January of 2020 and currently serves as the Director of Agencies.
Roughly one-third of advertisers had their budgets cut in 2023, but the cost of ad inventory is up, and return on ad spend is less dependable amid a waffling economy, ad fatigue, and media fragmentation. Are you feeling the pinch yet?
You're under pressure to do more with less, the age-old struggle of every marketing department, but the odds are against you more than they've ever been. You need to build connections with consumers faster using more personalized ads, even though reaching them is more difficult and more expensive than it once was.
There's one way to accomplish this next-to-impossible task: audience intelligence.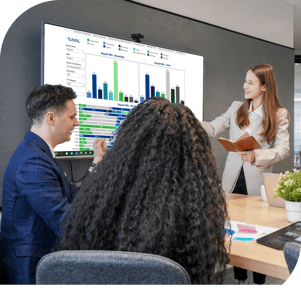 The more you know about your audience, the easier it is to build effective campaigns that target that group efficiently. That's the strategy that Tunnl's team of microtargeting pioneers wholeheartedly believe in, which is why we created an audience intelligence platform to help advertisers and their agencies overcome the complex challenges of achieving high return on ad spend.
How can you get in on the audience intelligence action to improve your campaign ROI and advocate for the budget you deserve? Here's what you need to know, including five ways campaigns fueled by audience intelligence will help you make the most of your budget.
Does Audience Intelligence Improve ROI?
Audience intelligence offers a clear path to higher return on investment, especially for advertisers in issue advocacy, public affairs, and purpose-driven marketing. Each of these sectors demands a thorough understanding of what people believe and value, which can be determined through audience intelligence.
But let's rewind. What exactly does audience intelligence mean to you and how can it be practically applied to your campaigns to earn better returns?
What is Audience Intelligence?
Audience intelligence is the process of obtaining and understanding insights about a group of people with the aim of developing targeted marketing and advertising strategies that achieve more resonant, impactful results.
Audience intelligence - and the audience intelligence platforms that simplify its processes and data visualizations - are the foundation for audience-based media buying.
What is Audience-Based Media Buying?
Audience-based media buying is an advertising strategy that relies on audience insights to plan and execute media buys, focusing on:
Where, how, and how often your target audience consumes various forms of media
The opinions, values, and interests of your target audience
As opposed to the content-centric TV ad buying methodology or strictly demographic targeting, audience-based media buying digs deeper into who you want to reach and how to reach them for maximum campaign efficiency and effectiveness.
So, does audience-based media buying help you do more with less and earn you a higher return on ad spend (ROAS)? These are five key budget benefits that prove it can.
5 Ways Audience-Based Media Buying Maximizes Your Campaign Budget
Expectations are high, and budgets are tight, but with audience-based media buying built into your advertising strategy, you can do more with less. Here's how.

1. Cut waste with precise targeting
Brace yourself because this stat will hurt: The Association of National Advertisers found that at least 23% of the $88 billion spent annually by marketers on automated digital ad buying, or programmatic advertising, on the open web is a waste. Poor ad placements, in part, are to blame for this gushing geyser of ad spend misallocation.
Audience-based media buying shields you from the same mistake by trimming the fat from your campaigns with the precision blade of data-driven audience targeting. It's a two-pronged approach:
Isolate the group of people you want to target, and eliminate the ones you don't. Why waste money targeting people who do not care about your message? You pay for those impressions - but you don't have to. Audience intelligence, issue-based audiences, and additional audience insights or filters can help you hone in on the precise population you need to reach with your campaigns and exclude irrelevant groups that sap your ad budget unnecessarily.
Distribute your ads on the channels your target audience consumes. The best audience intelligence solutions will provide you with a

media mix

–a data visualization tool that clearly illustrates which forms of media your audience consumes, which they favor, and which they are more likely than the average person to enjoy based on their actual media consumption habits. Powerful, right? When you know these details about your target audience, you can eliminate erroneous platforms from your ad strategy, focusing your budget on the places where you are most likely to reach the right people.
If you can't afford to waste 23% of your ad spend on placements that bring in low-quality leads or reach people who are uninterested in your message, audience-based media buying is the way to go.
Key takeaway: To eliminate budget waste by targeting the right people in the right places with your audience-based media buys, use audience intelligence and audience insights to cultivate a precise target audience free from counterintuitive profiles and platforms.
2. Create a surround-sound effect to drive impact
The concept of reaching the right people with your ads is complicated by needing to reach them in the right places, as we've covered. But it's also gotten more complex in recent years. Modern advertisers are up against two huge obstacles.
Ad fatigue, which occurs when audiences are inundated with ads so often that they tune them out.

Media fragmentation

, or the pervasive trend of split consumer attention across the abundant variety of readily-available media channels.
Both have changed the way people engage with ads.
But they haven't changed the fact that you need consumers to see, retain, and act on your message.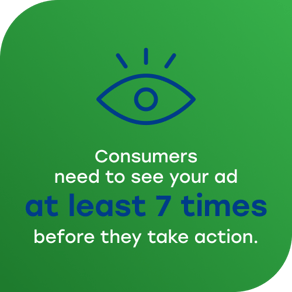 People are exposed to some 10,000 ads every day across the myriad of channels they consume, including linear TV, streaming, social media, radio, and more. And your target audience needs to see your ad at least seven times before they consider taking action, usually more since ad fatigue puts our brains on autopilot around ads.
You need to create a surround sound effect with your campaigns, following consumers across every channel they engage with to be heard over the noise created by your competitors. It's the only way to make an impact, and audience-based media buying makes it possible.
Using audience insights to pinpoint the combination of media formats and channels that account for your target audience's divided attention, you can continue to reach the right people even as they bounce between media experiences. This will assist you in distributing your ad budget in the appropriate proportions to drive impact across all of those channels instead of over- or under-saturating certain ad spaces.
Key takeaway: To ensure the right people see your message in all the relevant places, use media mix insights for your target audience to guide ad budget allocation and drive maximum impact.
3. Measure Campaign Performance Against Your Target Audience
Honing your audience targeting and strategically choosing your ad platforms are excellent media planning hacks for maximizing your budget. But the proof is in the pudding, as they say. You'll have more opportunities to improve ROAS and substantiate the efficiency of your audience-based media buys with campaign measurement, especially when you measure your campaign as it relates to your target audience.
There are a few things to look for as you measure your campaign performance: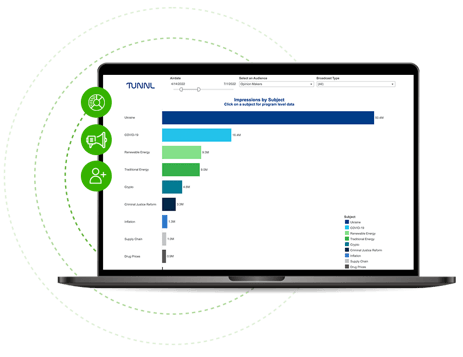 1. Reach, which can be tracked with

paid and earned media measurement

tools like the ones in Tunnl Premium that show you how many people in your target audience have been exposed to your ads, along with when and where.

2. Conversions, a common staple in ad performance measurement, can be determined through a variety of sources, including your ad platforms, DSPs, and website analytics.

3. Brand favorability, which you can track based on how people move into or out of your target audience, particularly if you're measuring who is in favor of your brand or issue with a Tunnl custom audience subscription.

As members of your target audience are exposed to your ads, you want to see them taking action, becoming more aware of your brand or issue, and agreeing with your message. Measurement, as it relates to your target audience, provides proof that your audience-based media buys are working and fuels optimizations that can further improve your ROI.
Key takeaway: To make the most of your campaign budget on an ongoing basis, constantly prioritize campaign measurement relative to your target audience to assess how your audience-based media buys are reaching and affecting the groups you're advertising to. Tunnl's media measurement dashboards and custom audience subscriptions can streamline this aspect of audience-based media buying for you.
4.

Optimize Your Campaigns Based on Audience Changes

One of the only constants in audience targeting is change, and for issue advocates, purpose-driven advertisers, and cause marketers, that's excellent news.

You want to see people who were persuadable on your issue start taking your side.

You want to see people who didn't know about your cause report an improvement in their awareness.

You want to see customers endeared to your brand unlike ever before.

While media measurement can help you track these changes in audience membership, campaign optimization enables you to act on them. Assessing audience changes and reallocating ad spend to address an updated crop of the right people is a critical step in ensuring high ROI on your audience-based media buys. This could include:
Refreshing your understanding of who is pro, anti, and persuadable on your issue currently based on the impact of your campaigns, industry news, and other factors, whether manually or through

an audience refresh process

like Tunnl's.
Adding or removing specific geographies based on the progression of your issue or where you need to make an impact most.
Reassessing media mixes and how your ideal mix of ad platforms may have shifted based on changes in your target audience population.


Adjusting your audience targeting parameters to segment and hone your targeting across multiple issues, areas, demographics and interests for your various campaigns using an audience builder tool like the one available in Tunnl Free.
Your campaign targeting needs to change as often as your audience does. If you campaigns are working, that may mean optimizing your audience targeting often.
Key takeaway: To make the most of your ad budget throughout the lifespan of a campaign, monitor changes to your target audience and refresh the audience regularly by applying optimizations to your campaign targeting, including where you advertise and who you advertise to.
5. Earn Buy-in from Stakeholders for More Funding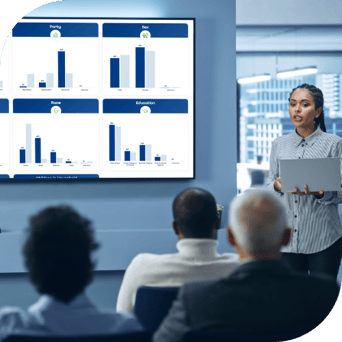 You're looking for creative, data-driven ways to make the most of your ad budget because it may not be enough, or you're not in control of how much money you have to work with. Someone else decides. With audience-based media buying powered by audience intelligence, you can prove the worth of your ad efforts clearly and effectively.
Using data visualizations provided in your audience intelligence platform, you can make a sound case for extending or discontinuing a campaign, pivoting to a new approach, and even obtaining a budget increase. You'll have data on your side to boost your confidence in pitch meetings and post-campaign debriefs - data you know how to action on to achieve powerful results.
Key takeaway: To earn confident buy-in from stakeholders and potentially more funding for your audience-based media buying strategy, use data visualizations from your audience intelligence platform to convey the story of your data-driven media planning, audience optimization, and campaign results - including your impressive return on ad spend.
Take the First Steps in Maximizing Your Ad Budget with Audience Intelligence
Media fragmentation, ad fatigue, lower budgets, and higher costs are unlikely to resolve any time soon. But your struggle against these impossible odds can end now.
Knowledge is power in the modern advertising ecosystem, and audience intelligence is your key to an unstoppable understanding of your target audience. It's also your ticket to the higher ROI your stakeholders expect - even without augmenting your budget.
Your first step in harnessing the power of audience intelligence to kick off an audience-based media buying strategy is finding a reliable audience intelligence platform to do the heavy lifting for you. Create a free Tunnl account to get started with hundreds of issue-based prebuilt audiences, media consumption insights, and more, or keep exploring our advanced platform tiers to find the right mix of audience intelligence tools and audience solutions for maximizing your campaign budget.