10 Brand Campaigns that Prove Audience-Based Advertising Works

You know those kitchen gadgets that your grandma keeps giving you for Christmas that only assist in one obscure culinary task like making quesadillas or pressing paninis? They do the job they're built for, but stepping outside of that singular specialty is always an experimental gamble with a potentially poor payoff.
In a saturated audience intelligence market, many of your options are like that. They specialize in one sector but don't offer much benefit to audience-based buyers in other spaces. Nobody likes a one-trick pony, there isn't space in your tech stack for a single-purpose tool, and you definitely don't want to use the wrong audience insights to target your campaigns.
But don't be so quick to judge. Tunnl's founders have successful pasts in politics as campaign strategists and data scientists, but they've also applied their microtargeting expertise to corporate marketing strategy, issue advocacy campaigns, and agency roles. They've built the Tunnl platform and the audiences it hosts to serve every advertiser and agency to reach accurate, issue-based audiences that move the needle on their message.
Still think Tunnl audiences are only for politicians and public affairs? We have ten examples of campaigns that prove otherwise.
Can Brands Benefit from Tunnl's Identity- and Issue-Based Audiences?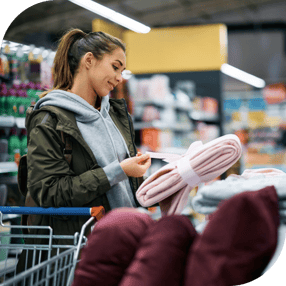 Everyone can benefit from issue-based audience targeting. It connects you to audiences more authentically, getting your message in front of people who genuinely care about it in ways that resonate with them. So, of course, brands can benefit from using Tunnl's issue and identity audiences in their ad campaigns because accurate targeting funnels valuable ad dollars into proven platforms and data-driven groups.
Consumers want personalized or value-based content from the brands they shop with. They are more likely to buy from brands that share their values, going so far as to weigh a brand's social stances over price in some instances.
Buyers are taking issues into account, and they are taking them seriously. Our audiences can be a brand's secret weapon.
10 Creative Campaigns That Used Tunnl's Prebuilt Audiences to Reach the Right People
1. LGBTQ Allies: Respectfully Reaching LGBTQ Audiences
Most digital platforms limit targeting based on a person's gender identity or sexuality for privacy protection reasons. This keeps protected groups safe from discrimination and harassment. But not every campaign has ill intentions, and some advertisers have positive, valid reasons to want to reach specific audiences. That's where we have seen advertisers use Tunnl's LGBTQ Ally audience as a proxy for sexuality.
See the Audience in Action:
Gay-friendly travel brands have used Tunnl's LGBTQ Ally audience to reach travelers looking for safe and entertaining places to spend their vacation time.
We've also seen a large fashion retailer use the LGBTQ Ally audience to target its Pride campaign, getting the perfect Pride parade attire to an audience that wants it.
2. Working Moms: Making Life Easier for Parents
Reaching people based on life events or life stages can be valuable for marketers, like targeting new parents before the birth of a child or couples around a wedding. Tunnl specifically built an audience of working moms to serve a similar purpose. Our Working Moms audience gets more specific than just parents or women employed outside of the home. It provides advertisers with a specific group of women juggling the busy, demanding task of working full-time while raising children.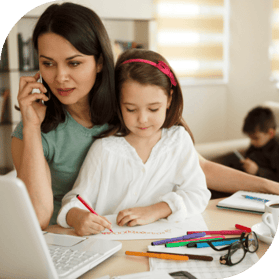 See the Audience in Action:
We've seen this be a useful audience for brands who are trying to reach busy moms on the go who could use an extra hand here and there to keep their schedules running smoothly. An automotive tire brand, for example, advertised an on-location car repair service.
During peak flu season, we also saw several pediatric urgent care and walk-in clinics target this audience because, as any working mom can tell you, kids will get sick throughout the season, and finding quick, convenient care is critical.
3. Flu Shot & COVID Vaccine Audiences: Promoting Vaccine Awareness During Cold & Flu Season
For those who vaccinate, the approach of flu season, unexpected COVID outbreaks, or an impending trip to a crowded area can prompt them to start searching out convenient medical care. But not everyone chooses to avoid illness through flu shots and vaccines, so campaigns for these services will perform better if targeted to people who are already inclined to utilize them.
Tunnl created multiple audiences to help brands reach these people based on their propensities:
Will Not Take Flu Shot 2022
Will Take Flu Shot 2022
COVID Vaccinated Individuals
COVID Vaccine Persuadables
See the Audience in Action:
While the decision about how you prevent illness in yourself and your family is very individualized and personal, state governments have the responsibility of promoting public health as they are able to.
Multiple state governments have used our Flu Shot and COVID Vaccine audiences to launch vaccine awareness campaigns around winter time sicknesses to get the word out to people about what their options for preventative care look like throughout the state.
4. Likely Rural Community: Connecting People with Regional Resources Based on Urbanicity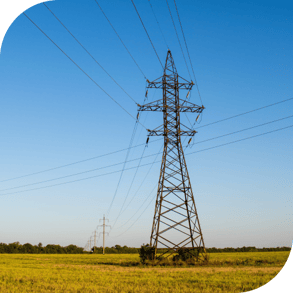 Lifestyles, views, and habits can heavily influence - or be influenced by - where people choose to live. For brands, this provides a golden opportunity to target people in geographic areas that align with the products you sell, services you offer, or the location of your offering.
Along with our Likely Urban and Likely Suburban audiences, Tunnl built a Likely Rural Community audience to specifically focus on where your target audience may live. For larger geographic areas, we know trying to go zip code by zip code to reach everyone in a rural target audience may not be feasible, so that's where these location-based audiences come in especially handy.
See the Audience in Action:
Since connectivity is less ubiquitous throughout rural areas, people living in these areas usually have fewer providers to choose from. Tunnl worked with one group in a southern state to target the Likely Rural Community audience to reach people in rural areas who would be interested in broadband expansion to alleviate this exact need.
5. Gig Economy Workers: Connecting with Non-Traditional Employees
Gig workers keep our economy humming. Whether they're delivering groceries, providing rides, walking dogs, or freelancing, these diligent people bring convenience, affordability, and flexibility into our workforce. And their inconsistent schedules, fluctuating wages, and on-the-go lifestyle create an entire niche of marketing opportunities for brands to consider.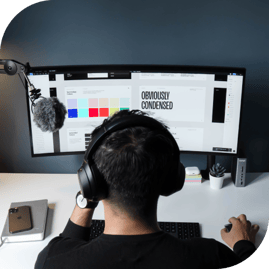 See the Audience in Action:
If you've ever earned anything other than a W-2 for your work, then you know that tax time can be grueling. Gig workers get it. Will you owe money or get some back? Do you have all the paperwork you need to avoid the almighty audit?
The 1099-earning people out there know that struggle intimately, making our Gig Economy Workers audience valuable to the tax preparation industry. We've seen large tax prep companies use this audience to target ads for tax services when it's time to file.
6. Cord Cutters: Following Customers' Post-Cable Media Consumption
The demise of cable TV has been causing a media circus. Broadcasters and advertisers alike are trying to figure out how to make the most of the situation as Cord Cutters - for which Tunnl has a prebuilt audience - cancel their cable subscriptions.
See the Audience in Action:
After years of advertising to cable subscribers, a prominent shoe brand has been continuously using Tunnl's Cord Cutters audience to follow its market over to streaming platforms, where it's maintained its brand recognition and even attracted a more diversified customer base.
7. Likely Donor to Charity: Finding Givers Across All Kinds of Causes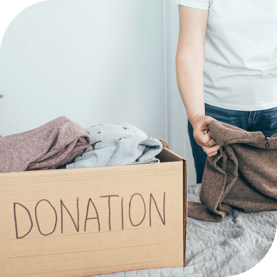 Everyone wants to give back or help out, but we're not all able to. Sometimes the timing is off, or sometimes we have trouble identifying the right cause to donate to. But for Tunnl's Likely Donor to Charity audience, there's a strong probability that they'll give to a cause or two within the next 6-12 months.
See the Audience in Action:
Combining the Likely Donor to Charity audience with Tunnl's other issue-based prebuilt audiences has helped several nonprofit organizations reach people who are willing and able to give to their cause. This audience has also been helpful to brands that are teaming up with charities for cause marketing campaigns.
8. Local News Viewers: Delivering Programmatic Advanced TV Ads to Local Communities
To reach informed audiences in a particular area, habitual local news viewers could be your way in.
See the Audience in Action:
Advocates for large-scale government-sponsored health insurance have used Tunnl's Local News Viewers to ensure their ads reach a relevant local audience to bolster enrollment in certain geographic areas.
9. Premium Credit Card Holders: Putting Banks Back in the Competition with Premium Credit Card Companies
Many American consumers have credit cards in their wallets that help them earn reward points or cash back when used for purchases. And having one credit card that comes with perks can indicate that someone is more likely to use their credit card than a debit card or cash. Who can blame when there's cashback and airline miles to earn with every purchase?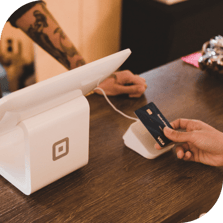 See the Audience in Action:
It's not surprising to see a few banks use Tunnl's Premium Credit Card Holders audience to reach people who they want to target with a new service or credit card from their banking institution. This audience connects advertisers to people already primed to enjoy their offering because of an established habit or behavior, easing the uphill battle of getting people to adopt a new way of spending.
10. Homeowners: Helping Home Improvement Businesses Reach Stakeholders
People who own their homes and people who are likely renters are probably going to be interested in making different purchases. Homeowners especially are likely to need more major home repair items as routine upkeep and unexpected projects pop up.
See the Audience in Action:
As you'd expect, Tunnl has seen our Homeowners audience used frequently by window, siding, plumbing, and other home repair and construction companies. Knowing who is responsible for making these types of purchases, repairs, and upgrades allow businesses to rule out people who don't need their services.
How to Find the Right Audience for Your Next Campaign
You may know exactly who you want to reach with your campaigns. But if you don't have the audience data to target your campaigns directly to them, you're missing out on higher reach efficiency and better results for your brand.
Why risk your ROAS because you thought Tunnl only served politicians and public affairs?
See if you can find the ideal audience for your next campaign in our prebuilt audience library, featuring all these audiences other brands have creatively incorporated into their campaigns, plus hundreds more. If your see a few you want to use at once, Tunnl Free's Advanced Search feature is a media planning powerhouse that pulls up audience counts and audience insights, including media mixes and demographics, for any DIY audience combos you can think up. The tool gets even better in Tunnl Plus as the Audience Builder, where you can further refine your custom audiences based on demographics, geographic radiuses, TV viewership habits, and more, and even save those audiences for future use or to send to your team.
Or, if this rundown of creative campaigns has gotten your gears turning about any niche audience needs you foresee in your own ad campaigns, custom audiences can be created just for your brand using a bespoke survey to help you reach the right audience and out-market your competitors.
Audience-based media buying is the future for brands, and the future is now.