How Tunnl Works with Agencies: What You Should (And Should Not) Expect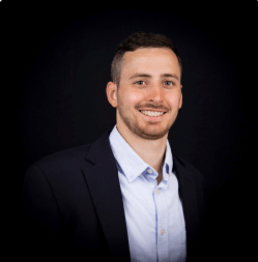 Teddy joined Tunnl in January of 2020 and currently serves as the Director of Agencies.
As an advertiser, you make dozens of critical decisions to balance a healthy marketing investment with a sustainable budget. You understand that your brand messaging – and your precious resources – can be optimized with Tunnl audiences . . . but you have a media buying agency.
You may pose the question: If I already have a media buying agency, can I still use Tunnl?
The answer is a resounding yes.
Tunnl is not a media buying agency. Rather, we work closely with advertisers and their agencies to inform their outreach strategies with deep, individual-level insights, revealing what matters to their target consumers and where to reach them.
Through a proprietary mix of resources and custom studies, Tunnl helps advertisers and their media buying agencies identify and connect with the people most likely to care about their message in the channels where they are most likely to see it, from CTV and social media to linear TV and direct mail.
Here, we'll explore how Tunnl works with advertisers and their agencies so that you come away understanding Tunnl's role, how we maximize advertising resources, and how we empower media buyers. Let's get started.
What Is Tunnl's Role When Working with Agencies?
Tunnl provides the data and insights that guide the campaign strategy your agency works on for you. Our role is to empower your existing media buyer with purpose-driven data that informs more impactful advertising.
By coupling individual-level data with values-based insights, we paint a more holistic picture of your ideal audience that your agency can then plug and play into your campaign. These insights include...
Count
Geography
Age
Income
Race
Political party
Sex
Education
Marital status
Children in household
Media consumption patterns, including social and streaming
Instead of relying on static consumer personas and guesswork, your agency can build laser-focused campaigns based on 360-degree views of the real people most likely to engage with your brand.
Critically, our insights include media consumption patterns, so you can reach your audience where they are across CTV, social media, linear TV, direct mail, and more. This means that you can leverage Tunnl audiences to optimize your media plan to reach only the right people on the right channels.
"Modern consumers expect a deeper connection with the brands and organizations they engage with," says Amanda Beadle, Tunnl's Senior Director of Customer Success. "Your advertising has to go beyond surface level to deep, individual-level understanding. Tunnl provides that information so you're established as a brand your consumers trust and feel aligned with."
What Can Advertisers & Their Media Buyers Expect from Tunnl?
We recognize the importance of being on the same page with an advertiser and their media buying agency. That's why the first step in a partnership is always a pre-call to align with the agency's strategy.
This pre-call, or an alignment call before any work gets started, allows us to get a better sense of what the agency's strategy is, including what's working and what isn't, so we have a clear understanding of how we can amplify their efforts around a specific program or campaign.
"We work in tandem with the agency, so we make sure we're in alignment at all times," says Amanda. "Our function is to empower the agency's existing strategy with crucial audience insights, so they steer and we provide what they need to make an impactful outreach plan."
When working with Tunnl, agencies leverage our vast data resources that provide them with major benefits:
Hundreds of prebuilt audiences at your fingertips
Oftentimes agencies need immediate access to audience insights to get a campaign up and running quickly. Tunnl has published 300+ free, prebuilt audiences modeled on today's most important issues and causes, all of which can be accessed to activate against now.


Custom audiences delivered fast
Agencies and their advertiser clients rely on Tunnl to build custom audiences quickly and accurately for any combination of issues, causes, or geographic regions. Our microtargeting survey, analytics process, and audience build-out typically take one week due to our agile infrastructure and proprietary database – meaning you can get the in-depth data you need faster and with unmatched insights.

Learn more about how we build custom audiences in

this quick read

.

Regular data updates to keep your audience insights fresh
We update our audience insights with fresh data collected from regular microtargeting studies, so you can rely on their cleanliness and accuracy. Regular data refreshes are critical to staying on top of ever-changing public sentiments and behaviors, rather than throwing away your resources on audiences built from last year's data.


Run queries day or night
Public opinions change 24/7. That's why the Tunnl platform is available 24/7 to help your agency make media buying calls with confidence. You can't afford to wait for regular business hours when you need audience insights after a major event has occurred. Through the Tunnl platform, you can run queries on your audiences at any time, day or night, and at any geographic level.
What Should Advertisers & Their Media Buyers NOT Expect from Tunnl?
Tunnl is an audience identification and segmentation platform, meaning our purpose is to empower advertisers and media buyers with invaluable, human-level audience insights.
We do not provide the following services:
Creative
Media buying
Media placement
Above all, Tunnl will not "compete" with the media buying agency in any way.
"We will work with you and advise on what we think an agency could do to improve or start a program," says Amanda. "But what we will never do is try to compete with an agency on their main functions."
Empower Your Media Buyer & Maximize Your Advertising Budget
At our core, Tunnl is a platform that allows media buying agencies to work more efficiently with your advertising budget. By providing them with access to modern audience insights and analytics tools, Tunnl empowers media buyers to make the smartest decisions possible – which means you get the most out of your advertising spend.
"Agencies leverage Tunnl insights to be the real heroes of the story," says Heather. "The data-backed campaign the agency spearheads is more likely to be successful, which makes the client happy."
See a demo of how Tunnl can work with your team
We've empowered countless purpose-driven marketing, issue advocacy, and brand reputation campaigns. To see how Tunnl can work with your campaign and media buying agency, request your demo today. We'll walk you through exactly how the Tunnl platform works and what Tunnl audience solution may work best for you.
Get started leveraging Tunnl insights
Put the Tunnl platform to work helping you identify and reach your ideal audiences. If you're ready to begin leveraging Tunnl insights, create a free Tunnl platform account.