You're Investing In Audiences — But Are You Leveraging the Right Data for Your Public Affairs Campaigns?

Updated July 2023
When it comes to executing successful ad campaigns, the only thing as important as messaging is data. But any old data isn't enough; you need the right data for your public affairs campaigns.
Otherwise, you're squandering your audience investment.
If your organization funds any kind of paid marketing outreach for public affairs initiatives, then you're investing in data whether you realize it or not. It likely comes in the form of audience data, the information driving your campaign targeting. The question is, are your audiences informed by the right data to be maximally effective?
To set a strong foundation for success, you need to leverage data that's aligned with the goals of your public affairs campaigns - and demographics will never be enough on their own.
A full-suite audience intelligence solution like the Tunnl platform that provides data-driven media planning tools and insights on your target audience will make it easier for you to identify, analyze, and leverage the critical data you need to make strategic buying and placement decisions that drive real results.
Think you know "the right data" when you see it? Are you certain that your audience-based media buys are leveraging every relevant insight for maximum efficiency gains? Keep reading to find out.
Advertising Campaigns Are Informed by Data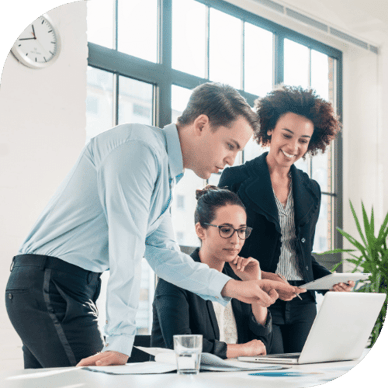 Agencies and media buyers use data from a variety of sources to inform their ad campaigns. By using data, namely audience data, public affairs teams can better understand their target market, predict their reactions to certain messages, and create a more personalized outreach strategy.
This is precisely why selecting the right data to leverage is so important: If you inform your campaign using irrelevant, outdated, or faulty audience insights, you risk wasting your resources, alienating consumers, and damaging your brand.
To ensure you're leveraging the right audience data to achieve the best results with your public affairs campaigns, ask yourself these four questions.
Question #1: Is your data reliable for public affairs campaigns?
You need to reach an audience about important, timely issues across multiple platforms - and you're on the hook to achieve a healthy return on ad spend. Unfortunately, many public affairs teams are using audience data that isn't meant for them and thus falls short of achieving this goal.
Part of the problem is audience data maintenance. Public affairs campaigns hinge on the opinions of the public - which change at lightning speed.
If you're leaning on data that lacks a public affairs context or is out of date, you're targeting the wrong people.
As public affairs and marketing continue to blur together, data providers may bait you into using audiences that aren't as well suited to your campaign needs. What are the biggest giveaways that an audience isn't built with public affairs in mind? It will rely solely on demographics and isn't updated regularly.
Key Takeaway

: Public affairs campaigns are extra-dependent on up-to-date data that goes beyond demographics alone to provide updated insights into sentiment and behavior as well. For that reason, it's of the utmost importance for public affairs advertisers like you to select the right audience data provider.
What more might you need from audience data? This next question will help you figure that out.
Question #2: Does your audience care about your message?
While demographic insights can help you reach targeted groups of the population, you cannot be sure that everyone within that group cares about your message. Casting a net based on demographics alone can lead to substantial ad budget waste and lessen the impact of your critical messages.
If your audiences are not built around key issues and consumer or voter sentiments, you're not leveraging the right data for your public affairs campaigns.
You're campaigning on specific issues. There are stances you want to influence or encourage on either side of that issue. So, you need to know where people stand to target your campaigns effectively. You need issue-based audiences.
Without issue-based audiences and insights, you'll spend valuable time and money reaching people who cannot be persuaded.
Reaching the people your campaign message genuinely resonates with not only maximizes your impact but also ensures a higher return on your advertising investment.
Key Takeaway: Use issue-based audiences to target public affiars campaigns to people who care about your message - and avoid wasting your budget on people who don't.
Now you've identified your audience and what they care about. But how do you reach them?
Question #3: Do you know how to reach your audience efficiently?
Similar to targeting a demographic, disseminating your public affairs ad campaign across every channel under the sun is going to lead to substantial budget waste and ultimately prove to be less impactful than a strategic, audience-based media buy.
But do you have the right data to determine which ad channels will be most effective for reaching your target issue-based audience?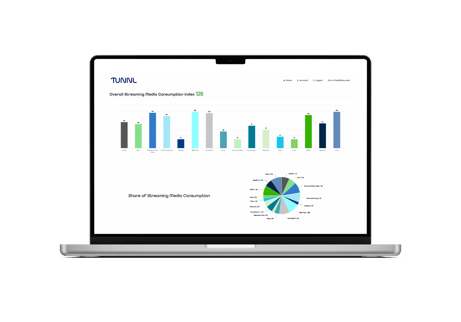 Media fragmentation is working against you. Audiences are splitting their time across multiple channels more often, making it more difficult for you to saturate your target audience with the messaging that you need them to hear, care about, and take action on. However, if equipped with media mix insights about your target audience, you can place your campaign ads on the channels where you know your audience likes to consume media, maximizing your impact and investment.
Key Takeaway: Unless you know how and how often your target audience prefers to consume media across digital, streaming, and linear TV channels, you're missing key data that can improve the efficiency and effectiveness of your public affairs campaigns.
It's critical to understand where your audience is the most reachable, but your campaigns will still falter if you can't apply that understanding to all of your buys. The usability of your insights is the next thing you should question.
Question #4: Is this data actionable?
The importance of optimizing your media buys across all ad platforms cannot be overstated.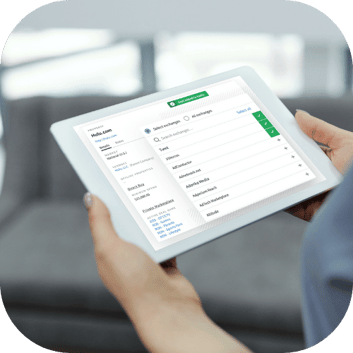 Activating audience data across as many of the ad channels for your public affairs campaign as possible ensures you're reaching your target audience where they're most likely to see and engage with your message.
Can all audience data be activated across all platforms? The answer is no.
Not all data is created equal. Depending on the data, you may be able to use your audience insights across every platform in your outreach plan or be limited as to which platforms you can leverage the insights on. For instance, Facebook audience data can only be activated on Facebook platforms.
Key Takeaway: To maximize your reach and messaging strategy, make sure that your data is usable across every ad platform in your outreach plan.
Hone Your Data Strategy & Audience Data Activation Process Using the Tunnl Platform
Does your audience-based media buying strategy leverage the best data for making an impact?
The solution to choosing the right data for your public affairs campaigns is to first leverage the right data provider.
Your data provider should:

✅ Offer routinely refreshed, issue-based audiences and insights that go beyond demographics

✅ Include media mix insights so that you know where to reach your issue-based audience

✅ Facilitate activation across relevant ad platforms and DSPs to streamline and synchronize your ad buys
Now that you know what data you need, it's time to learn where to get it.
One reliable data provider that caters to public affairs advertisers is Tunnl. Tunnl offers prebuilt and custom audiences delivered via an intuitive audience intelligence platform that provides insights into demographics, media mix, and issue sentiment as well as tools for audience building and analysis and campaign planning and measurement. Tunnl's commitment to issue-based audiences and best-in-class data makes them uniquely well-suited to help solve campaign targeting challenges in the public affairs space.
With Tunnl's audiences, insights, and tools - including media mixes that let users compare audience consumption of digital, streaming, and linear TV channels - you can connect with the people who care about your message in the most effective and efficient way possible.

And when you identify the ideal Tunnl audience for your public affairs campaigns, buying against it across the entire digital ad ecosystem is fast and easy with the Tunnl platform's audience activation feature.

Interested in seeing all that Tunnl offers, firsthand?

If you're ready to start exploring Tunnl audiences and activating them in your digital ad platforms of choice, create a free Tunnl platform account.

Need an audience that you're not seeing in our prebuilt audience library? No problem. Tunnl builds custom audiences as well, enabling public affairs advertisers and agencies to assert precision-level control over the issues and geographies that they target, maximizing their impact and ROAS.