What's the Difference Between Facebook & Tunnl Audiences?


Amanda joined Tunnl in April 2022 and currently serves as the Senior Director of Customer Success.
You want to focus your advertising efforts — and budget — on reaching only the right people for your message. This kind of laser focus on the right audience using the right data helps to increase an ad campaign's efficiency and return on investment.
Why? Because audiences help you target specific individuals grouped together based on similar interests, demographics, opinions, and more. If you know exactly who you're targeting, you can better tailor your messaging to suit (and persuade) them.
While there are a number of audience data providers out there, none may be larger than Facebook. The social media giant provides its own audience offering — but is it what you need to maximize your outreach strategy?
Tunnl has built and curated audiences for over 20 years, so we understand the importance of choosing the right audience to target your messaging against. At the same time, we know that Tunnl audiences may not be the best fit for everyone.
Here, we'll explore Facebook audiences, Tunnl audiences, and the main differences between them so that you can make an educated decision on which data-backed audience solution is the right fit for your advertising needs.
What Are Facebook Audiences?
Simply put, Facebook audiences are based on targeting options within the Facebook platform. This information can include age, interests, geography, and whether or not people have engaged with your business or product on the platform before. The person setting up a Facebook campaign selects from these options to create the audience that campaign needs to reach.
The social media giant provides three main audience offerings, all of which you can access through the Audiences section of Facebook's Ads Manager. These offerings are . . .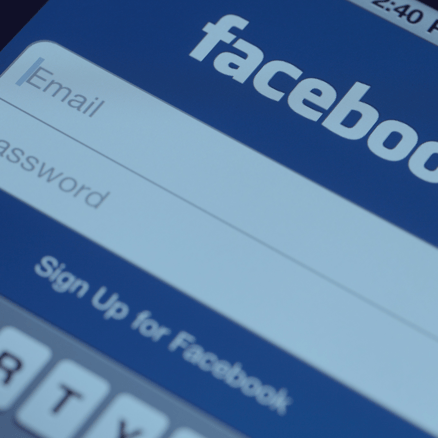 Saved Audiences: Build audiences based on the information Facebook collects, such as their interests, demographics, and behaviors while using the platform. You can then save these new audiences to use again later.


Custom Audiences: Target individuals on Facebook who have shown interest in your business or product before while using the platform. You can also import your own first-party lists to target.


Lookalike Audiences: Target individuals on Facebook who are similar to people who have already engaged with your business or product on the platform. You can also target people who have liked your page.
What Are Tunnl Audiences?
Tunnl audiences are made up of American adults grouped together based on how they feel about today's most important topics, issues, and causes. Tunnl audiences span across niche issues to help advertisers connect with people on the topics that matter most to them.
Tunnl offers two audience solutions: prebuilt audiences and custom audience subscriptions.
Prebuilt Audiences

: These are issue- or cause-specific audiences Tunnl has already identified, studied, and built around key segments of the US population based on our modeled survey data and relevant demographic data.Tunnl's prebuilt audiences are ready for advertisers to use in any campaign.



Custom Audience Subscriptions

: These are audiences we custom build for you based on your specific needs and data we gather over the entire nation. You have access to your custom, nationwide audience for one year, during which time it is routinely refreshed to keep your campaigns informed by the latest social sentiments and cultural trends.
Every Tunnl audience solution provides the following insights on the real individuals in your target audience: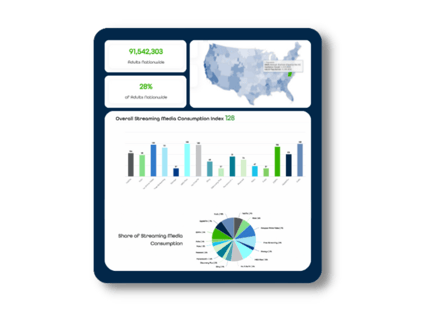 Count
Geography
Age
Income
Race
Political party
Sex
Education
Marital status
Children in household
Media consumption patterns, including social
and streaming
What Are the Main Differences Between Facebook and Tunnl Audiences?
While both Tunnl and Facebook audiences allow advertisers to target specific groups of people, there are a few key differences to be aware of. These differences can impact your reach and overall goals, so should be considered when determining which is right for you.
Difference #1: Where You Can Use Your Audience
First, Tunnl audiences are built to be used across any traditional or digital media platform. After identifying your ideal Tunnl audiences (or having Tunnl create your custom audience), you can activate them both traditionally (linear TV, mail, phone calls, peer-to-peer texting) or digitally (OTT, CTV, social media, and programmatic).
This means that you can align your messaging across mediums, including Facebook, to reach your target audience on the channels where they're most likely to see it.
On the other hand, Facebook audiences can only be used within Facebook products. Should you create a Facebook audience, that audience can only be used on Facebook platforms.
Difference #2: How the Audiences Are Built
Tunnl audiences are built using several layers of data, including observed data of over 25 million rows of household TV viewership and our own modeled data collected from large-sample, nationwide surveys.
This multifaceted approach to building audiences provides deep, 360-degree views of the real people you're trying to reach.
Facebook audiences are built using data strictly collected within the confines of the social media platform. The data Facebook audiences offer are built around users that Facebook offers for targeting, or by uploading your own first-party audience lists onto Facebook.
Difference #3: What the Audiences Measure
The third major difference is that Tunnl audiences are purpose-driven and built around how American adults feel about important, niche issues, causes, and events.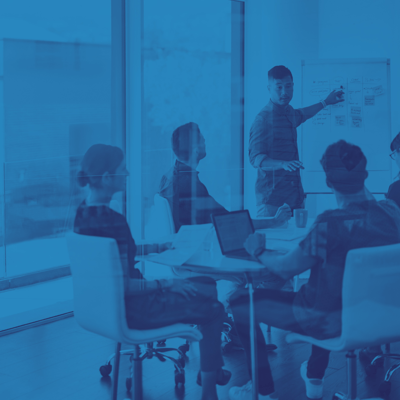 Depending on the topic, every individual can be grouped into pro, anti, or persuadable groups that advertisers can then leverage to influence their core markets into desired action.
Facebook audiences are built based on the information collected on Facebook users, such as their perceived interests and basic demographic data, or on the first-party lists advertisers can upload onto the platform themselves.
This information is also valuable, but is limited in that it does not reflect the sentiments of users and profiles people based on their Facebook activity, rather than voting records, media consumption patterns, and survey answers.
Additionally, Facebook limits targeting options among what it defines as "sensitive topics," including nearly all political and policy issues.
Which Will Benefit You More?
Advertisers can benefit from both Facebook and Tunnl audiences, but depending on your end goals, one audience solution may be more beneficial than the other.
To determine whether Tunnl audiences are right for you, ask yourself the following questions:
Do you need to communicate with a group of people based on how they feel about a particular topic?
Do you need regularly refreshed data to stay aligned with public opinion?
Is your organization focused on

purpose-driven marketing

or issue advocacy?
Do you need to run an outreach campaign across multiple platforms (or run a campaign outside of Facebook)?
If you answered yes, you may need more than Facebook audiences can offer. Tunnl audiences could be the ideal choice for your campaign.
On the other hand, anyone who is running a campaign on Facebook and wants to use data that's available within the social media platform would benefit from using Facebook audiences.
Ultimately, if you're an organization that could face threats due to shifts in public opinion or government regulation, you would highly benefit from Tunnl's purpose-driven audience data. Leveraging these insights, you can uncover who you need to reach and where to reach them to achieve your ideal outcome.
Explore Hundreds of Prebuilt Tunnl Audiences Now
We understand the benefit of unifying your messaging across platforms, which is why we've streamlined the process in the Tunnl platform.
After signing up with a free account, you can begin browsing hundreds of prebuilt audiences, then either activate their insights from within the platform to whichever digital space you need, or send them to our partner platforms with which we have direct integrations.
Start now by creating a free Tunnl platform account in less than five minutes.
Have questions you'd like answered before diving in? We'd be happy to answer them for you and give you a personalized tour of the platform whenever works best for you. Request a tour today to get started.