You're Investing In Audiences — But Are You Leveraging the Right Data?

When it comes to executing successful ad campaigns, the only thing more important than messaging is data. With it, you know who you're marketing to, what they'll respond to, and where they're most likely to see your message.
But data alone isn't enough; you need the right data unique to your target market.
If your organization funds any kind of marketing outreach, you're investing in data whether you realize it or not. The question is, are you making the critical decisions on what data to use — or are you trusting that whomever is making those decisions for you is choosing the right data?
To set a strong foundation for your advertising's success, you need to select the right data for your campaign. A full-suite ad solution, like the Tunnl platform, that provides 360-degree insights on your target audience will help you make strategic buying and placement decisions that drive real results.
Keep reading as we explore the importance of data selection in the buying process, maintaining control over the data you leverage, and next steps to create impactful messaging across platforms.
Advertising Campaigns Are Informed by Data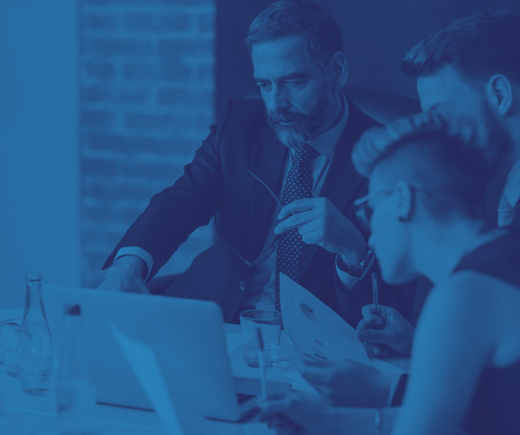 Agencies and media buyers use data from a variety of sources to inform their ad campaigns. By using data, namely audiences, marketers can better understand their target market, predict their reactions to certain messages, and create a more personalized outreach strategy.
This is precisely why selecting the right data to leverage is so important: If you inform your campaign using irrelevant, outdated, or faulty audience insights, you risk wasting your resources, alienating consumers, and damaging your brand.
To ensure your organization's process of choosing audience data results in the best outcome, ask yourself the following 3 questions.
Data Selection Check-In: 3 Questions to Ask
Question #1: Who is defining your target audience?
As head of marketing, you want to know who your audience is and if they are responding well to your outreach efforts. Unfortunately, many heads of marketing don't know what data they're using to inform their campaigns.
If you're not defining your target audience, who is?
This is an incredibly important question, as it acts as a springboard for the entirety of your marketing agenda. Do you really want to leave this integral decision up to someone with less of a stake in the game, or outsource the decision to a media buyer?
You should be able to answer who your target audience is and know who is responsible for defining it. Doing so offers you more control, meaning that your data investment is more likely to accurately portray who you're trying to market to.
Question #2: How much information do you have about that audience?
Once you have your target audience, you need as much information as possible on them to leverage in your campaigns.
The crucial insights you need include their basic demographic information — such as their geographic location, age range, income, education level, and political party preferences — as well as their media mix, which should reveal how and where they consume their media.
For purpose-driven marketers, you need insights that empower your brand to align itself with your audience's opinions on today's most important issues, causes, and events.
If your audience does not provide the above insights, the audience data you're leveraging may not be the right fit for your campaign.
Question #3: Are you reaching the same audience across platforms?
The importance of unifying your messaging across platforms cannot be overstated.
Activating an audience across channels ensures that you're reaching your audience on the channels they're most likely to see your messaging, as well as delivering a streamlined message personalized to your appeal to your audience.
So, can all audience data be activated across all platforms? The answer is no.
Not all data is created equal. For instance, Facebook audience data can only be activated on Facebook platforms. Depending on the data, you may be able to use your audience insights across every platform in your outreach plan, or be limited as to which platforms you can leverage the insights on.
To maximize your reach and messaging strategy, make sure that your data is usable across every platform in your outreach plan.
Hone Your Data Selection & Activation Process Using the Tunnl Platform
The solution to choosing the right data that builds a strong foundation for your outreach campaigns is to first leverage the right data source. Your data source should provide routinely refreshed audiences usable across channels and with granular, 360-degree insights into the real people in your audience.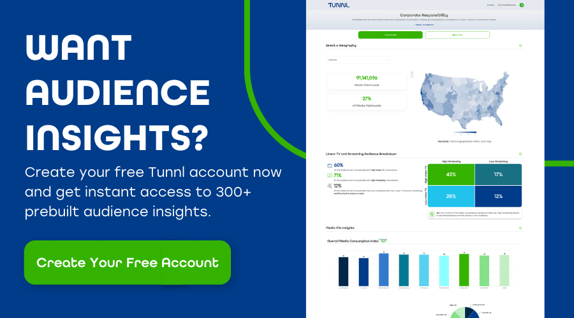 One such trusted data source is the Tunnl platform, our full-suite, user-led, scalable platform with tools that advertisers use to deeply connect with their target markets and measure their impact in the exact ways they need.
Within the Tunnl platform is our Audiences portal, wherein you can explore 300+ prebuilt audiences ready to plug and play in your campaign. Each Tunnl prebuilt audience is ideal for purpose-driven marketing, issue advocacy, and brand reputation campaigns.
Why? Because Tunnl audiences are built based on how American adults feel about today's most important issues, causes, and events. Using such insights, you can connect with who cares about your message in an authentic, effective, and positively memorable way.
Each Tunnl prebuilt audience contains routinely updated data on the following . . .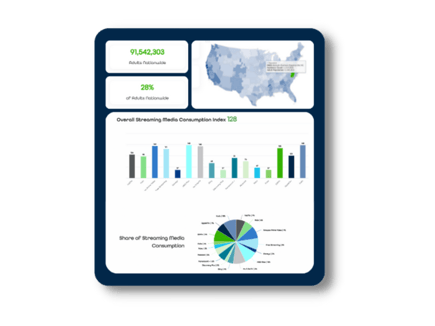 Count
Geography
Age
Income
Race
Political party
Sex
Education
Marital status
Children in household
Media consumption patterns,
including social and streaming
Need an audience not covered in our prebuilt audience library? No problem. Tunnl can build custom audiences, as well, so you have complete control over how your audience is defined.
Finally, Tunnl will onboard your audiences, both prebuilt and custom, across all channels in your outreach campaign, ensuring your messaging is consistent and your reach is maximized.
Explore Data You Can Trust with Tunnl
Are you making the critical decisions of what data your marketing outreach is leveraging—or leaving it up to someone else?
To ensure your advertising is built for success, it's crucial the data source you're leveraging provides accurate, granular insights into the target audience you have identified as your core market. You then need to be able to activate that audience across each channel included in your outreach campaign.
The Tunnl platform provides such data and ease of activation. Advertisers can use the various tools in the platform, both free and paid, to identify their target audience, leverage their insights to build and monitor individual campaigns, and activate those insights across channels.
Interested in seeing first hand all that the Tunnl platform offers? Request your demo of the Tunnl platform today, where we can answer any and all questions you may have.
If you're ready to start exploring Tunnl audiences, executing advanced searches, and activating audiences in your buying platform of choice — all for free — create a Tunnl platform account now to access our free Audiences portal.