Tunnl | Products | Audiences | Platform
How To Choose the Right Audience Intelligence Platform for Issue-Based, Cause, and Purpose-Driven Campaigns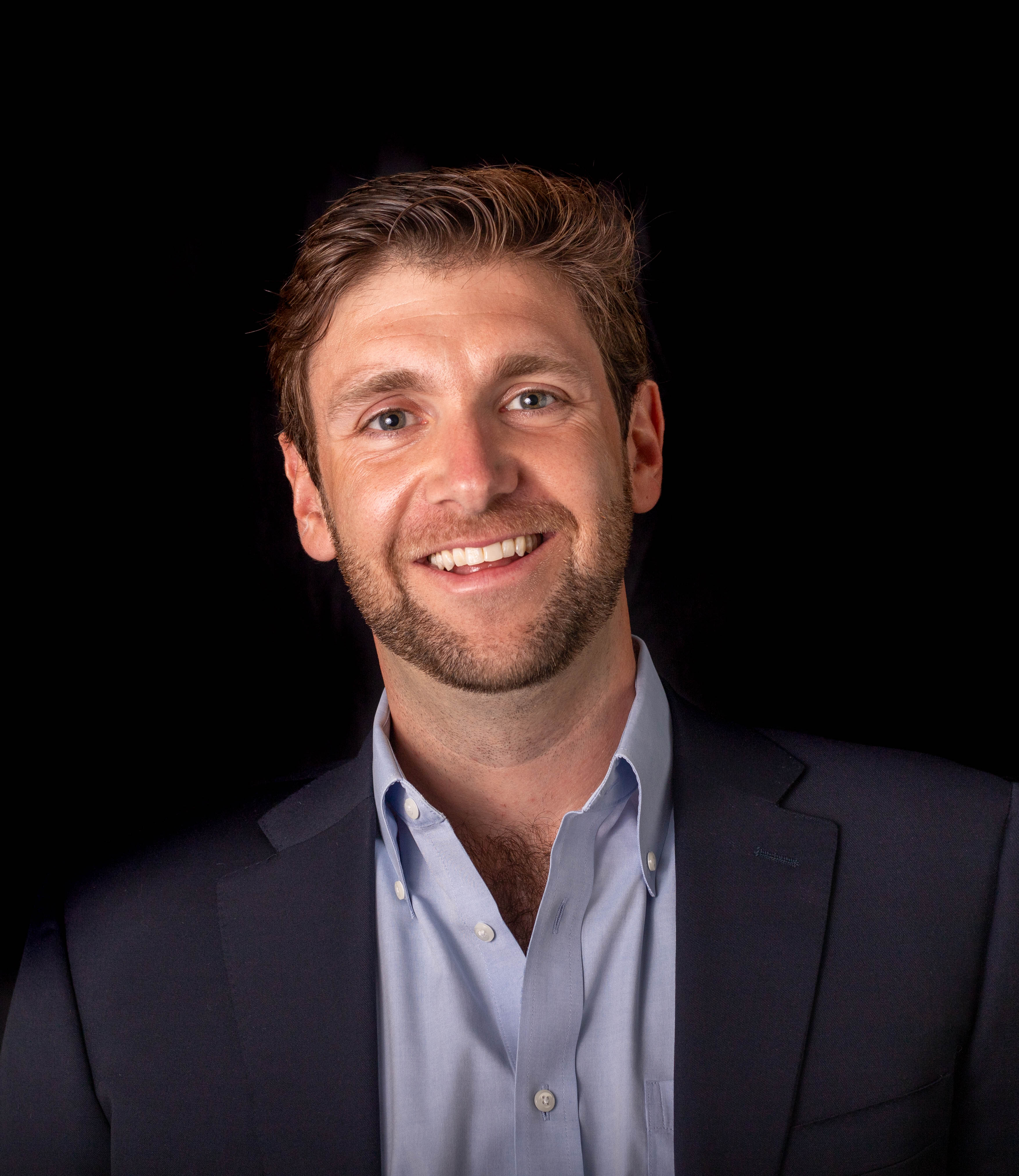 Adam is Tunnl's Director of Business Development. He joined the team in February of 2022.
Audience intelligence separates the greats from the guessing. And there's no room for guessing in the hyper-sensitive, potentially inflammatory worlds of issue-based advertising and cause and purpose-driven marketing. Your reputation is on the line, and so is the cause you're advocating for, so you need to know your audience thoroughly and constantly.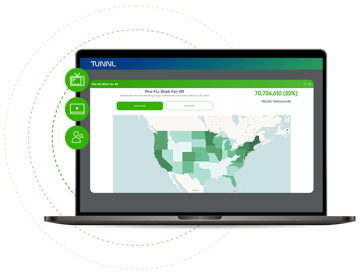 With audience intelligence, you can.
But how do you choose an audience intelligence platform that understands and accommodates what's at stake for advertisers in your precarious field?
Through decades of refining microtargeting campaigns and solutions for public affairs, politics, and conscientious brands, Tunnl's audience experts have cultivated a checklist of must-have audience intelligence features and functions for issue-based, cause, and purpose-driven campaigns.
They all come together in the Tunnl platform, but you should compare audience intelligence solutions to find the right fit for you. This article will break down the critical components that the best audience intelligence platforms have, unique to the particular needs of public affairs, issue advocacy, cause marketing, and purpose-driven marketing.
Table of Contents

I. 8 Features of the Best Audience Intelligence Platforms
8 Features of the Best Audience Intelligence Platforms
Advertisers who know their audiences spend less to achieve better, faster results. The right audience intelligence platform amplifies your campaign performance through the best insights, data, and tools.
Here's how to identify the best audience intelligence platforms, specifically for your issue-based, cause, and purpose-driven campaigns.
1. Demographic Insights Into Your Target Audiences - Who Are They?
Audience intelligence platforms have one principle goal: improve your understanding of your audience. That's the bare minimum. But there are several layers to audience intelligence and for campaigns on issues, cause, and purpose, audience intelligence needs to go much deeper than the bare minimum.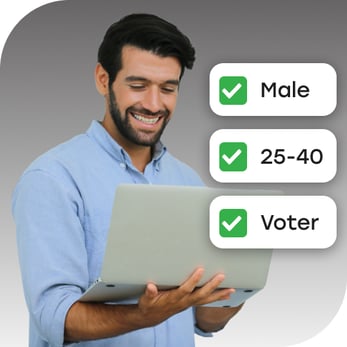 Your audience intelligence platform should provide the insights you need to make informed decisions for your campaigns, ensuring they reach your audience with authenticity and sensitivity.
Demographics are a vital part of that equation. They tell you who is in your target audience, including their ages, incomes, education, and more–valuable insights into who your audience is.
Combined with demographics, these next few audience intelligence platform features add critical layers of audience insight to your media plan, ensuring you make the most effective decisions for your campaigns.
2. Issue-Based Audiences - Who Feels Which Way About Your Campaign Issue, Cause, or Purpose?
Demographics tell you who, but for issue-based, cause, and purpose-driven campaigns, you need to connect to an audience's why. Consumers and voters who share your values are more likely to work with you. And reaching people who disagree with your campaigns will waste your ad budget and potentially polarize communities against you.
That's why Tunnl has pro, anti, and persuadable audiences on top issues including inflation, industry regulation, and corporate responsibility: to help you reach people who align with your stance, on any side of an issue or either side of the aisle.
You'll need issue-based audiences and insights to reach the right people. Ensure your audience intelligence platform delivers audiences based on how people feel about your campaign's issue, cause, or purpose.
3. Media Consumption Insights - How Does Your Audience Consume Media?

We've covered who and why. Your audience intelligence platform should also solve for where you can reach your target audience. You need cross-channel media consumption data to get the full picture of your audience.
You're fighting media fragmentation, ad fatigue, and oversaturation to reach your audience. The best audience intelligence platforms for issue-based, cause, and purpose-driven campaigns track the complex media consumption habits of your target audience so you know where to reach them for maximum impact.
Look for features like Tunnl's Media Mixes, which break down the media types and platforms most frequently consumed by your target audience, compared to national media consumption patterns. This will give you a clear indication of where your audience is reachable.
We're halfway through the top 6 signs of a great audience intelligence platform for issue-based, cause, and purpose-driven campaigns. Let's recap: Your audience intelligence platform should help you understand who your audience is, what they care about, and how they consume media.

These next few features ensure that those insights are maximally effective for achieving your campaign goals.
4. Fresh, Accurate Data - Can You Trust Your Audience Insights?
Outdated data is useless to your campaigns. When you're trying to influence policy or connect with consumers on a relevant cause, you need to know what your target audience believes right now to win their action and support.
Because opinions can shift quickly and often, fresh data is an uncompromisable element of your audience intelligence platform. For example, Tunnl refreshes its peerless data library and hundreds of issue-based audiences monthly to keep your campaigns informed, accurate, and efficient.
Ensure your audience intelligence platform has a frequent, routine process for refreshing its audience data on your hot-button issues and timely causes.
5. Data Compliance and Results - Is Your Audience Data Compliant Without Minimizing Results?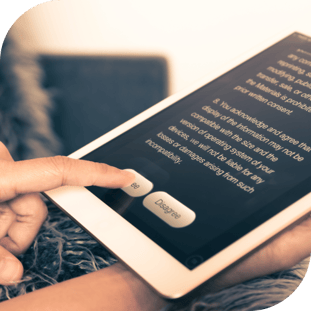 A major reason accurate issue-based audience data is critical to your campaigns - beyond better ad performance - is consumer trust. Consumers are increasingly concerned with online privacy and will not work with organizations that infringe upon it.
The best audience intelligence platform for you will be one that prioritizes thorough privacy compliance in an effort to provide you with high-quality audience insights. Your data provider should understand that compliance equates to quality and trust, enabling you to respect and reach your audience effectively.
6. The Ability to Monitor and Measure Your Success - How Are Your Campaigns Performing Against Your Target Audience?
Audience intelligence should be an end-to-end resource for issue-based, cause, and purpose-driven advertisers. The platform you choose should deliver insights that assist in strategic media planning and enable campaign measurement so you know how much those insights propelled you to your campaign goals.
Which precise measurement features you need from your audience intelligence platform will depend on your campaign objectives.
Tunnl's clients measure consumer affinity for their brands using our custom audiences, for instance. We survey people on their sentiments toward the client's brand, developing favorable, unfavorable, and persuadable audiences around their answers.

After a few weeks or months of campaigning, we survey people again on their affinity toward the brand. Fluctuations in audience membership, i.e. a higher number of people in the favorable audience or fewer people in the unfavorable audience, show the brand how effective their campaigns have been in swaying public opinion.

Alternatively, Tunnl's paid and earned media measurement dashboards show advertisers what their target audience is seeing and hearing about their brand, issue, or industry on television, whether through earned news media mentions or paid ad space.
Identify the metrics you need to measure to quantify your campaign success and scrutinize audience intelligence platforms to ensure they can help you do it.
7. User-Friendly, Self-Service Tools for the Entire Campaign Lifecycle
No matter how powerful an audience intelligence platform may be, you and your team won't use it unless it's user-friendly and available when you need it.
Focus on finding a self-service platform that provides end-to-end functionality in a singular system to get the insights and answers you need anytime. The benefits of audience intelligence can get lost across multiple platforms when media planning, campaign measurement, and optimization are scattered in disparate tools. Keeping every campaign function under one roof and accessing them independently without waiting on anyone else are must-have features.
And keep an eye out for easy-to-read data visualizations that make media planning quick, clear, and actionable.
The best audience intelligence platform for fast-moving, detail-oriented advertisers like those in issue-based, cause, and purpose-driven marketing needs to be a single source of truth they can rely on for holistic audience intelligence at all times.
8. Actionable Audiences - Does Your Audience Data Translate to Ad Platforms?
Audience data analyzed in a silo can help you understand your audience and improve your targeting, but you need to reach your audience to make an impact. That said, your audience data needs to retain its quality and completeness outside of your audience intelligence platform.
The data from your audience intelligence platform must translate to your ad platforms and DSPs to ensure consistently accurate audience targeting for your campaigns.
Look for an audience intelligence solution that seamlessly syncs with your ad platforms. For example, Tunnl's Audience Activation function securely sends your anonymized audience data to your ad platforms with just a couple of clicks.
Get to Know Your Audience with Tunnl
Audience intelligence is the data-driven skeleton key to solving every modern marketing problem. But not every audience intelligence platform fits your needs in the fast-paced and potentially sensitive realms of issue-based, cause, and purpose-driven advertising.
You cannot afford to gamble on inadequate audience intelligence.
But now you know what to look for in an issue-based audience intelligence platform that offers thorough audience insights and centralized end-to-end support for maximizing your campaign results.
Use this guide as your Northstar while you explore audience intelligence options tailored to your dynamic needs, including the Tunnl platform, built specifically for issue-based, cause, and purpose-driven advertisers.