How to Reach LGBTQ+ Allies Authentically with Tunnl Free's Advanced Search


Amanda joined Tunnl in April 2022 and currently serves as the Senior Director of Customer Success.
LGBTQ+ issues are making headlines throughout the nation, prompting some brands, issue advocates, and consumers to speak up. And with Pride right around the corner, those conversations are gaining momentum.
Even if you do not consider your organization enmeshed in the LGBTQ+ community, Pride Month is a great time to put your company's beliefs at the forefront of your ads and reach LGBTQ+ allies who care about the causes you're campaigning on.
Tunnl's audience library has audiences for every issue in the headlines, enabling you to reach the right people, even on sensitive subjects at polarized times. And what isn't already prebuilt for you in our audience library, you can craft for yourself in seconds using Advanced Search in Tunnl Free.
Consider this your guide to authentically optimizing your Pride campaigns for maximum reach with audiences that will appreciate your approach to the issues impacting the LGBTQ+ community.
What Issues Are LGBTQ+ People Facing Right Now?
Over 100 laws restricting LGBTQ+ rights have been introduced across 22 states since this year started. To match, anti-LGBTQ+ and anti-drag protests have increased in frequency since the back half of last year. The issues causing a stir span the gamut; drag performances and gender-affirming healthcare, parental say over public school curricula and "don't say gay" laws, even sports participation.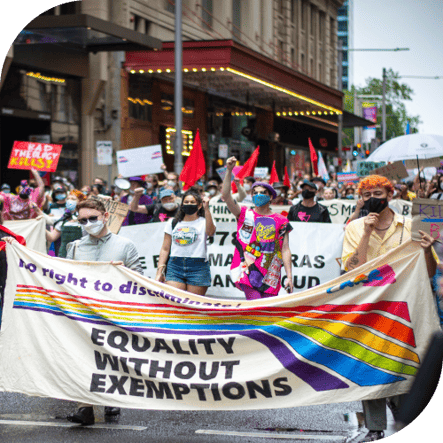 Every area of life, from gaining an education, earning an income, obtaining healthcare, and just enjoying hobbies, has become a battle for LGBTQ+ communities in some states.
These issues matter all year, not just in June, but Pride is an amplifier. For LGBTQ+ communities, Pride is a platform to raise awareness, speak out, and enact change. It can be the same for your brand if supporting LGBTQ+ rights is a stance your brand has committed to taking publicly.
You need to reach the people who feel the same way, people who have the same mission. And to do that, you need to acknowledge your LGBTQ+ and LGBTQ+ ally audience as diverse, complex people with different interests and beliefs, defined by more than their LGBTQ+ status and other demographics.
How to Use Tunnl Audiences to Reach an Ally Audience on Relevant Issues
Tunnl offers hundreds of prebuilt audiences, and LGBTQ+ Allies are among them. And while targeting your campaigns to this prebuilt audience alone will help you reach people who support LGBTQ+ causes, you could be getting even closer to the people who care specifically about your issues.
Our Advanced Search tool is built to bridge the gap. It gives Tunnl platform users the power to build DIY custom audiences in seconds by combining, overlapping, and excluding multiple prebuilt audiences until a new, niche audience is achieved. It's how we recommend you find, analyze, and target a precise, authentic Pride audience this June.
To build custom audiences based on configurable demographic parameters like custom age ranges or sex, layer audience interests and issues, and hone in on specific geographical radiuses, the Audience Builder in Tunnl Plus offers additional flexibility to the free Advanced Search tool.
Here's what we think you should combine to find persuadable and passionate audiences across the spectrum of LGBTQ+ social issues.
LGBTQ Allies Interested in Sports Equality
How to Reach This Audience:

Overlap LGBTQ Ally audience with Equal Pay Professional Sports Supporters and/or Professional Sports on TV Equal Air Time


Audience Count: Approximately 16,649,939 - 36,328,950 people
How transgender athletes compete in sports has become a big debate among players, sports fans, and governing bodies. In particular, the fairness of transgender women competing on women's sports teams has been questioned.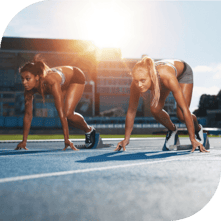 While Tunnl does not yet have audiences around this controversial issue, we do offer audiences that address other gender disparities in sports, like equal pay and air time. By overlapping one or both of these audiences with our LGBTQ+ Ally audience, you can reach a proxy group of allies interested in sports who will likely have an opinion on the current debate around transgender participation in athletics. Combining our ally audience with the Live Sports Viewers audience in Tunnl's free Advanced Search may help you reach people invested in this issue as well.
LGBTQ Allies Who are Likely to Donate
How to Reach This Audience:

Overlap LGBTQ Ally audience with any of our Likely Donor audiences:

Likely Democrat Donors
Likely Donor to Charity
Likely GOP Donors
Likely Political Donor
Potential Education Donor
Potential Social Welfare Donor


Audience Count: Up to approximately 43,510,818 people
In any sector, issue advocacy and public affairs initiatives demand a well-stocked coffer of cash to make any progress. And when you're spending money on ads to attract support, the pressure is on to reach a motivated, charitable, receptive audience with the least ad spend possible. Add in the fact that any LGBTQ+ legislation needs to make it through a Republican-controlled House and a Democrat-controlled Senate, and you could be facing an expensive up-hill battle on either side of the aisle.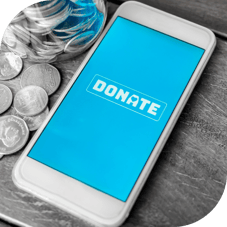 To find LGBTQ+ allies who support your cause and are willing to put their money where their mouth is or vote in favor of your initiative, potential and likely donor audiences are a good place to start. These individuals are primed to give to candidates, committees, or causes within the next calendar year or at their next available opportunity. Combine their willingness to give with concerns for the LGBTQ+ community and an interest in your organization's area of expertise, and you've found a group of donors with a high potential ROI for your campaigns.
LGBTQ Allies Who Believe Parents Should Influence School Curriculum
How to Reach This Audience:

Overlap LGBTQ Ally audience with Pro Parents Influence Curriculum or Parents Influence Curriculum Persuadables


Audience Count: Approximately 3,077,832 - 13,550,230 people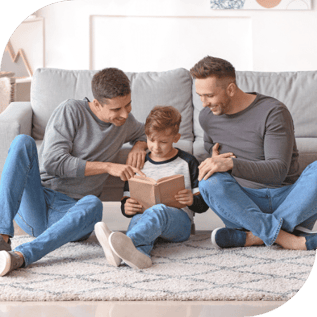 Laws restricting discussion of sexual orientation and gender identity in schools have begun to affect public school curricula and create rifts among students, parents, educators, and administrators. Whether these topics are inappropriate for school-aged children or if limiting them actually damages the development of LGBTQ+ youth is at the heart of the debate.
Some voters believe that parents should have a say in what their children do and do not hear about at school, while others are still on the fence about the issue. You can reach LGBTQ+ allies in both or either of these camps using Tunnl's Pro Parents Influence Curriculum or Parents Influence Curriculum Persuadables audiences overlapped with the LGBTQ+ Ally audience.
Alternatively, you can reach up to 118,066,669 allies who believe educators alone should set schools' curricula by combining our LGBTQ Ally audience with the Anti Parents Influence Curriculum audience in Advanced Search.
Healthcare-Concerned LGBTQ Allies
How to Reach This Audience:

Overlap LGBTQ Ally audience with Healthcare Issue Attentive audience


Audience Count: Approximately 13,703,436 people
LGBTQ issues in healthcare have become a controversial talking point in recent months. Some states are taking action to restrict access to gender-affirming healthcare for transgender people. While restrictions began with limiting care for minors, bans and barriers to care are being considered for adults in some areas as well.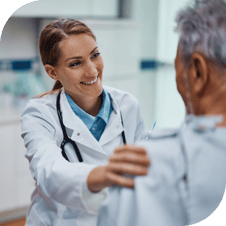 In Florida, for example, bills are moving forward that make providing gender-affirming medical care to transgender minors a felony and that restrict the use of state funds like Medicaid from being used to cover transgender health care.
Members of the LGBTQ+ and ally communities understand that this is an urgent, deeply personal issue for transgender people of all ages. To reach people who identify as LGBTQ+ allies and stay up to date on healthcare news, legislation, and advancements, use Tunnl's free Advanced Search feature to overlap our Healthcare Issue Attentive audience with the LGBTQ Ally audience.
Republican LGBTQ Allies
How to Reach This Audience:

Overlap LGBTQ Ally audience with Likely GOP Primary Voters audience


Audience Count: Approximately 5,757,090 people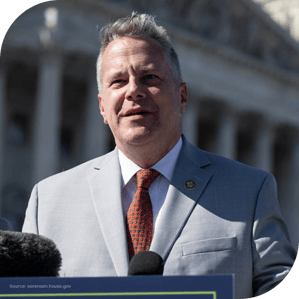 One of the biggest mistakes an advertiser can make while attempting to market authentically is painting with a broad brush. While Tunnl's LGBTQ Ally audience is 52% Democrats, 34% Independents, and only 13% Republicans, those Republicans have the power and potential to put other conservative LGBTQ+ allies in office. They are a valuable, pivotal audience that is not to be overlooked.
To reach people who are likely to vote in the upcoming GOP primary who have pro-LGBTQ+ stances on vital ballot issues right now, overlap Likely GOP Primary Voters and LGBTQ Ally audiences in Tunnl's free Advanced Search.
Should You Run Pride Ads During June?
The only reason to consider a Pride ad campaign is if it's relevant to your audience or organization. You're likely to have LGBTQ+ folks in your supporter base; letting them know that the support is mutual can be valuable for preserving, earning, and advancing your relationships. But your ad budget is not infinite, and consumers are on the offensive about performative Pride marketing. Posting a rainbow version of your logo is not enough, nor is a Pride sale, nor is silence.
So what can you do to show you genuinely see and support the issues your LGBTQ+ customers and constituents are up against?
How to Authentically Reach LGBTQ+ Communities with Your Ads
If you run a Pride campaign at all this June, make it true to you. Your audience can see right through artificial, conveniently timed ads or organic efforts. They know when you're trying to earn social points or fill your content calendar with fluff that you don't believe in or talk about during the other 11 months of the year.
There are a few ways you can advertise authentically during Pride, and they start with your strategic approach:
Identify the cross-section of your target issue-based audience who also identify as LGBTQ+. Find people who already align with you on the issues in your campaigns and then connect with another element of their identity. You're already on the same page; just show them that you care about who they are holistically.


Put your issue, product, service, or cause in an LGBTQ+ context. How does your offering impact this community? What value does it have to them specifically?


Take a public stance on LGBTQ+ issues through a cause marketing campaign to benefit LGBTQ+ causes. Consumers want to buy from brands that share their values and who are not afraid to take a stand. Tell the truth here. Be honest about where your company stands on LGBTQ+ issues and consider a cause marketing campaign that puts money where your heart is.


Pull back the curtain to show the efforts your organization has taken to welcome, assist, and advance your LGBTQ+ colleagues, customers, and constituents. What has your company done - donations, incentives, programs, grants, training, assistance, engagement, advocacy, initiatives - to make life better for the LGBTQ+ people in your orbit? Consumers want to see your support in action and know they are represented within your organization.
When you're considering a June Pride campaign, just remember: Issue-based advertising feels performative to consumers when it's limited to one themed month in a year full of tribulations for the celebrated community. If the cause is not important enough to your organization to stand by its stance year-round, maybe put your budget into alternative campaign concepts for the month of June.
Build Your Ideal Pride Audience with Tunnl's Advanced Search
If you're planning ads for Pride, say what you mean and mean what you say. Customers can spot true allyship.
Precise, issue-based audience targeting - achievable with Tunnl's prebuilt audiences and DIY segment creation in Tunnl Free's Advanced Search or the Audience Builder in Tunnl Plus - frees you from stereotyped, ineffectual campaigns. You'll reach people who genuinely share your ardor for an issue and are ready to support your initiatives because they believe you; they know you have their interests at heart.
Start targeting your Pride campaigns with the audience combinations we've provided here, or create your own from the hundreds of prebuilt audiences in our data library. Tunnl Free, including Advanced Search, is free to use and ready to be your ultimate ally for issue-based advertising.