How to Use Tunnl Audiences to Guide Your Outreach Strategy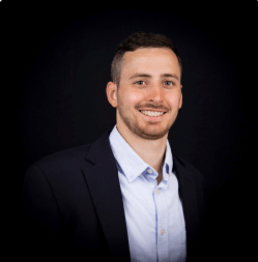 Teddy joined Tunnl in January of 2020 and currently serves as the Director of Agencies.
The most successful brands and campaigns know that before any marketing or outreach strategy can be executed, a set of crucial steps must be taken.
That is, you need to understand your target audience; why your product, service, or cause aligns with them; and how you can deliver your message in a way that drives them to take the desired action. When you accomplish these steps, you build a deep connection with your audience that establishes your organization as one they can trust.
Tunnl's mission is to help you do just that. That's why we offer Tunnl audience insights that empower you to cut through the noise and engage the people most likely to care about your message, and deliver that message where they are.
So, once you have your Tunnl audience . . . how do you apply the insights to your strategy?
That is the question we'll be answering in this article. By the end, you'll understand how to apply your Tunnl audience insights to your campaign planning, creation, execution, and measurement so that you connect with the people who care and are most likely to act.
(Need a refresher on what Tunnl audiences are? Learn all about them in our article, "What are Tunnl Audiences?" by our Senior Director of Customer Success, Amanda Beadle.)
Step #1: Analyze the Insights to Understand Your Audience
The first step to take with your new Tunnl audience is to analyze it. Explore your audience insights to understand who your targeted consumers are, what's important to them, and where you can reach them.
These insights equip your advertising team with the knowledge needed to appeal to your target audience and influence them to take the actions you want.
You can expect to learn the following information about your Tunnl audience:
Count
Geography
Age
Income
Race
Political party
Sex
Education
Marital status
Children in household
Media consumption patterns, including social and streaming
By giving you a 360-degree view of your target consumers, these insights inform you of how to convey your message and where.
"The audience insights from Tunnl are really extensive," explains Nate Romberg, Tunnl's Senior Director of Business Development. "You can see who is persuadable to your message and who is not, and what actions to take to persuade them or strengthen their existing opinion."

"So instead of planning against broad unknowns, you clearly understand how to tailor your messaging."
One of the most valuable insights your Tunnl audience offers is media consumption patterns. Understanding how and where your audience consumes media is essential for choosing the mediums and channels that will be most effective for your campaign goals.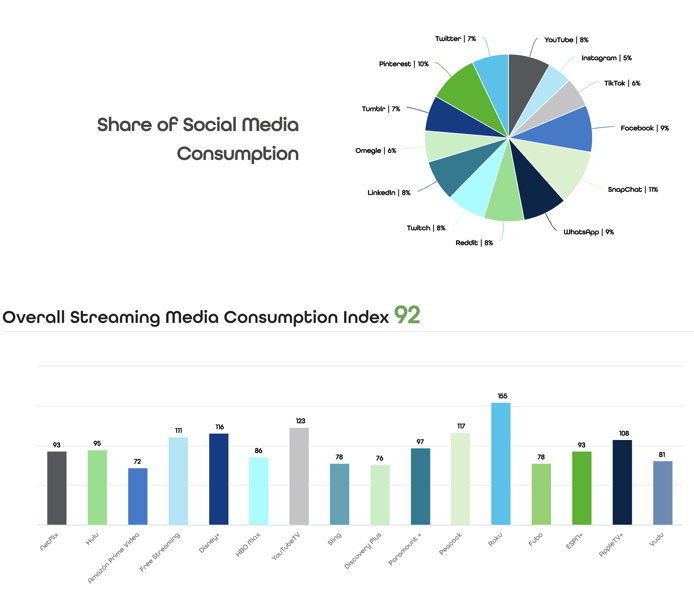 Say you access your Tunnl audience and head over to their media consumption index. You see that your audience overwhelmingly uses social media and TV streaming, and virtually never listens to the radio. You dive deeper to find that, of the social media channels your audience frequents, they spend most of their time on Instagram, and their TV streaming preferences lean toward Peacock and Hulu.
You can now use this information in Step #2 to inform your outreach strategy, significantly increasing your chances of engaging with your audience where they are.
Step #2: Build a Strategy Based on What You've Learned
Now that you've gained a clear understanding of your target audience's values, demographics, and media consumption behavior, it's time to build the marketing or outreach strategy that you'll use to connect with them.
The ideal strategy will leverage the insights gained from Step #1, including . . .
The digital and print mediums that your audience prefers, including social media channels
Who your audience is, including their education level and political leanings
How your audience feels about certain issues and causes, and whether they are anti, pro, or persuadable on those topics
"Understanding not only what your audience looks like but also what they value, and then knowing precisely where to reach them informs more targeted messaging and content creation, and then immediate planning," says Nate.
Step #3: Execute Your Strategy
It all comes down to this: executing your marketing or outreach strategy.
Now that you have created an outreach strategy informed by insights that tell you who you're talking to and where they can be reached, it's time to deliver your message. That means activating your audience against your outreach campaign across the right channels and mediums.
There are many different ways to execute each element of your marketing mix; however, for maximum success, each component of your campaign must align with the audience insights uncovered in Step #1.
Step #4: Evaluate & Adjust
The final step is to keep tabs on how your audience is responding to your message. Especially if your campaign targets any of the ESG realm (environmental, social, and governance), being aware of changing sentiments can save you from wasted budget and, most importantly, tarnished reputation.
The key questions you will want to ask during this phase include . . .
Is my strategy getting the results I need?
In what ways is my target audience changing?
How can I update my strategy to reflect my audience's changes?
Not sure how to answer #2? Most advertisers aren't. That's why Tunnl conducts regular audience refreshes.
"We take a look at changes in responses to our monthly surveys and do a trend analysis of how things are shifting," says Nate. "Based on what we find, we update the geographies, media consumption patterns, and demographics of our audiences. Then, all that refreshed data is piped into the Tunnl platform and our partners' platforms for users to activate."
Tunnl's audience refreshes enable you to keep your strategy aligned with the fluid nature of social sentiment and cultural trends.
"Updating your outreach based on these refreshes gives you more continuously targeted insight and influence which will help you reach your end goals," advises Nate.
Start Reaching Your Target Audience Today
Identifying your target audience is key to building an effective outreach strategy. In this article, we discussed how what you do with your target audience is just as important in determining the ultimate success of your efforts.
By following the four steps outlined in this article, you maximize your reach and significantly increase the likelihood of influencing the right people to take the desired action.
Tunnl audiences are here to make the process easy. When you access your Tunnl audience, you instantly unlock all of the relevant information you need to get your message in front of the people who are most likely to care about it. That means no wading through senseless data or guessing.
Find your ideal audience now in our library of hundreds of prebuilt audiences.
Don't see the group you need to reach in the Tunnl prebuilt audience library? No problem. We can work with you to build a custom audience subscription that will connect you directly with them.
Next, read more about Tunnl's custom audience options and uncover which is the right fit for you.