What Does Tunnl Do?

As an advertiser, you have a story to tell, and the environment you're tasked with navigating to get that story in front of the right people -- where they're most likely to engage with it -- isn't getting any simpler.
Ever-increasing and difficult-to-predict media fragmentation complicates media buying and budget allocation for brands, trade associations, advocacy groups, nonprofits, and their agencies alike.
Now, everyone is expected to communicate about hot-button social issues.
All while your budget is being squeezed and the pressure to maximize the effectiveness of every invested dollar has hardly ever seemed higher.
Tunnl is here to help, and this article tells you how.
What is Tunnl?
Tunnl builds prebuilt and custom audience insights for advertisers and their agencies that help them identify, understand, and connect with groups of people in the United States based on how they feel about different issues like gun control, big tech regulation, and corporate social responsibility.
At Tunnl, "audiences" are groups of identifiable people based on how they feel about a current issue in the United States.
"Audience insights" are the super-actionable information delivered about each audience in the form of an interactive dashboard. But what kind of information is included?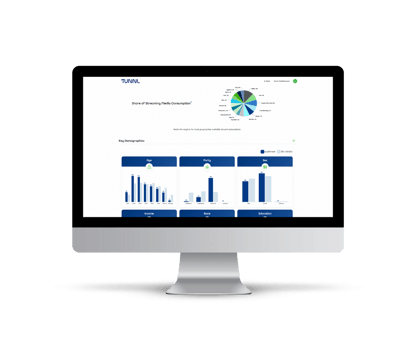 Tunnl's audience insights cross the two most important types of audience insights for public affairs, issue advocacy, purpose-driven marketing, and cause marketing campaign success:

Demographic insights:

who the group of people is that feels a particular way

Media consumption insights:

where that group of people consumes media from social and streaming to linear TV and direct contact
Audience insights come in different styles for different advertisers and their agencies. Start with free, prebuilt audiences, advance to extra-niche custom audiences, and then venture onto solving the most complex challenges like linear optimization and paid and earned media measurement dashboards.
All audience insights are accessible from inside the Tunnl platform. Subscriptions start at $0/month for unlimited access to all 300+ prebuilt audiences and range upwards of $10,000/month for solutions to the most complex targeting challenges.
Push desired data from your Tunnl platform into your buying platform(s) of choice for seamless activation across campaigns of all types from social and streaming to linear TV and direct contact.
Who is Tunnl For?
Tunnl's audience insights are for advertisers and their agencies working on public affairs, issue advocacy, purpose-driven marketing, and cause marketing campaigns and spending money on one or more of these advertising mediums...
Social media
Programmatic digital
Advanced TV and streaming options like over-the-top (OTT), connected TV (CTV), and addressable TV
Linear TV including local broadcast and cable
Direct contact like peer-to-peer texting, mail, phones, and field campaigns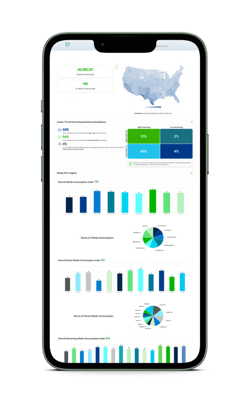 Advertisers and their agencies who benefit from Tunnl's audience insights face challenges like...
Trying to reach influential figures like policymakers and staff, members of the media, and investors
Struggling to use consistent data across a variety of different platforms, including walled gardens, DSPs, and traditional television
Attempting to identify the ideal media mix for their campaign, especially between traditional linear TV and advanced TV or streaming
Looking to reach individuals who are persuadable on a particular topic, especially associated with issues and causes related to policy or politics
Trying to recruit advocates in support of a cause
Looking to identify individuals who are most reachable on specific platforms, from social media to broadcast television
Tunnl is not an agency.
Tunnl does not buy or place media. Instead, we work with advertisers' agencies to empower them with the best audience insights available so that they can do their best work for you.
How Does Tunnl Help?
Tunnl's audience insights help advertisers and their agencies get their messaging in front of the right people. Built with the highest-quality data about the attitudes and behaviors of adults in the United States, advertisers and their agencies can trust Tunnl's insights to be up-to-date, accurate, and compliant.
All of Tunnl's audience insights are built with...
Routinely conducted surveys on topics like

c

orporate social responsibility, p

urpose-driven marketing, i

ssue advocacy, p

ublic affairs, and p

olitics

In-house national and consumer voter files

Thousands of behavioral variables

Observed data from devices like cable set-top boxes, smart TVs, connected devices, and TV guides

20 years of proprietary data
Insights provided by Tunnl's audiences include...
How likely are they to care about your issue?
How likely are they able to be reached on particular platforms like social media, streaming and advanced TV, or linear television?
How likely are they to be persuaded by your message?
Where Can You Access Tunnl's Audience Insights?
Tunnl's audience insights are accessible inside the Tunnl platform. Match different Tunnl platform tiers with your particular audience insight needs.
For $0 with a Tunnl Free account, get unlimited access to 300+ prebuilt audiences including national media mix insights and advanced search to slice, dice, and layer different prebuilt audiences to create new, custom views. We built this option for all marketers who want the best insights on American audiences, particularly marketers who work for agencies, brands, advocacy groups, associations, and nonprofits that run digital advertising campaigns.
Starting at $5,000/month with Tunnl Plus, get more granular media mix breakdowns and linear and streaming TV insights. We built this option for advertisers who spend money on multiple digital channels and/or advanced TV.
Starting at $10,000/month with Tunnl Premium, get audience-specific TV ratings for data-driven linear optimization as well as incremental reach and paid and earned media tracking dashboards for cross-screen planning.
Once you identify the right Tunnl audiences for your campaign,
you're able to
push them into your buying platform(s) of choice
to buy against across any mix of advertising mediums.
Activation workflows include a
utomated delivery of your audiences into s
ocial media platforms;
DSPs and managed service providers;
OTT, CTV, and addressable TV platforms; and data access for direct contact campaigns like peer-to-peer texting, mail, field, and phones.
Why Tunnl?
Advertisers and media buyers who use Tunnl's audience insights are most likely to connect with the people who want to hear their message and are most likely to act on it.
Tunnl's audience insights paint a complete and easy-to-interpret picture of who in the United States feels a particular way about different issues + where those people consume media. Knowing both enables you to put the right message in the right place to reach the precise group of people you want to motivate.
Ready to Get Started?
Create a free Tunnl platform account
to begin exploring 300+ prebuilt audience insights in minutes.
Peruse Tunnl's searchable and filterable
Learning Center
to get your Tunnl questions answered. Popular Learning Center articles include...
When you're ready, request your custom demo of the Tunnl platform to see all that's possible with it for your campaigns.