Tunnl | Products | Audiences | Cost
What Is Tunnl's Audience Subscription? Here Is What You Need To Know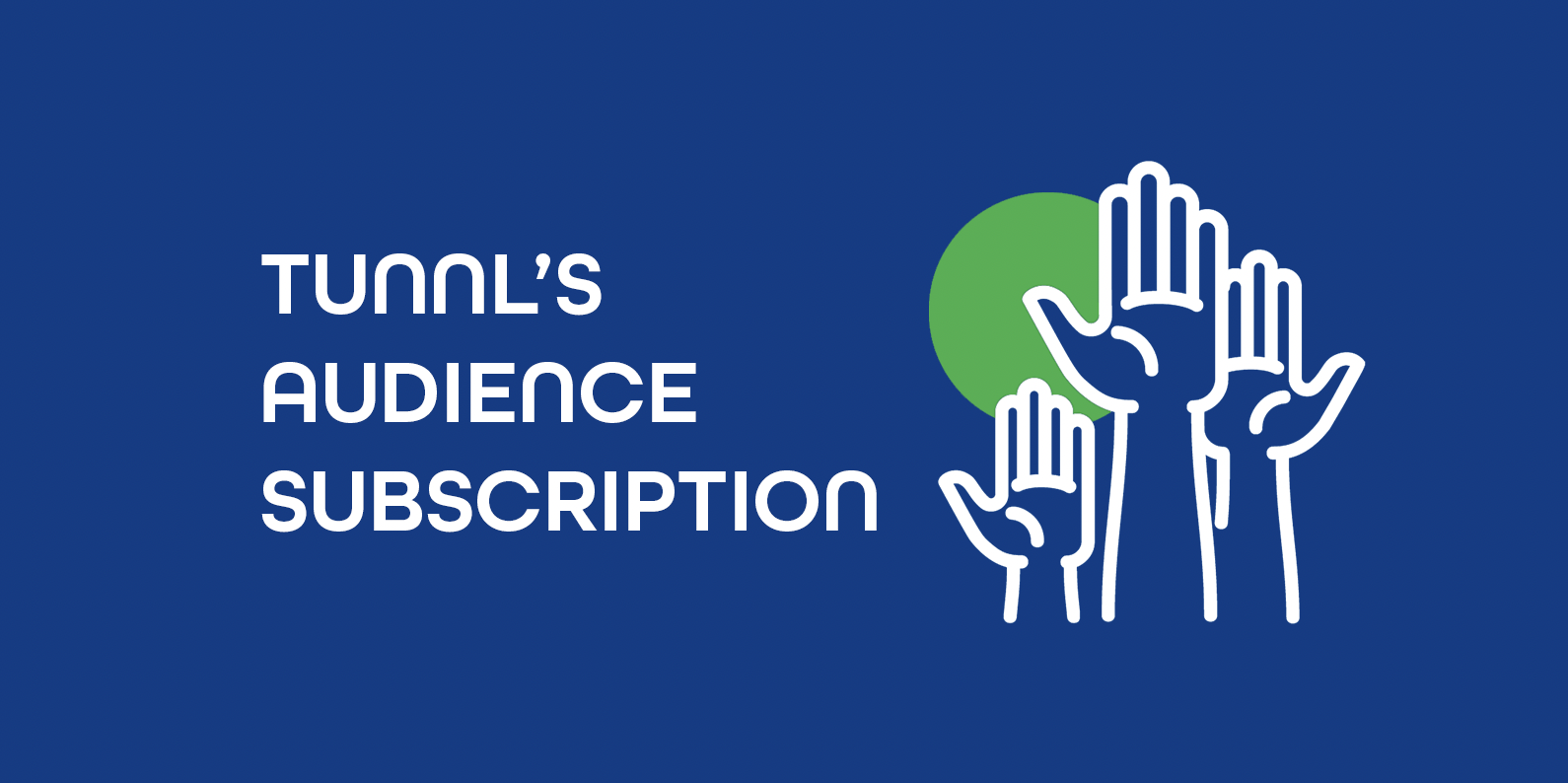 Ask yourself, "How old is my data?"
The answers we most commonly hear are "I don't know" or "a few years old".
Imagine a world where you knew the exact answer to that question and you did not have to say "old". In today's rapidly changing environment, you can make unwise decisions if you are still relying on old data.
To help you solve this problem, Tunnl built out an Audience Subscription. In this article, we will cover:
What is an Audience Subscription
What an Audience Subscription is NOT
Who is a good fit for an Audience Subscription
How does an Audience Subscription vary from a Custom Audience project?
What does an Audience Subscription cost?
What happens after you get an Audience Subscription
By the time you finish this article, you will have a good idea of if an Audience Subscription is a good fit for you or not. Let's dive in.
What is Tunnl's Audience Subscription? What Does It Include?
At Tunnl, we offer many audience solutions to connect you with those who matter the most to your organization. The Audience Subscription is a year-long subscription that grants you access to audiences built uniquely for you that are refreshed every quarter.
An Audience Subscription allows you to choose the number of issues you want to curate audiences around. Tunnl then builds out a way to create those audiences and refreshes them quarterly.
Audience Subscription Activation
Here at Tunnl, we do not buy or place media, we partner with marketplaces and platforms that allow you to seamlessly execute every phase of your media buy against Tunnl audiences. By partnering with both platforms directly and digital data marketplaces, we make our audiences widely available for addressable advertising on all inventory types—from Connected TV and pre-roll video to programmatic banners, and social media.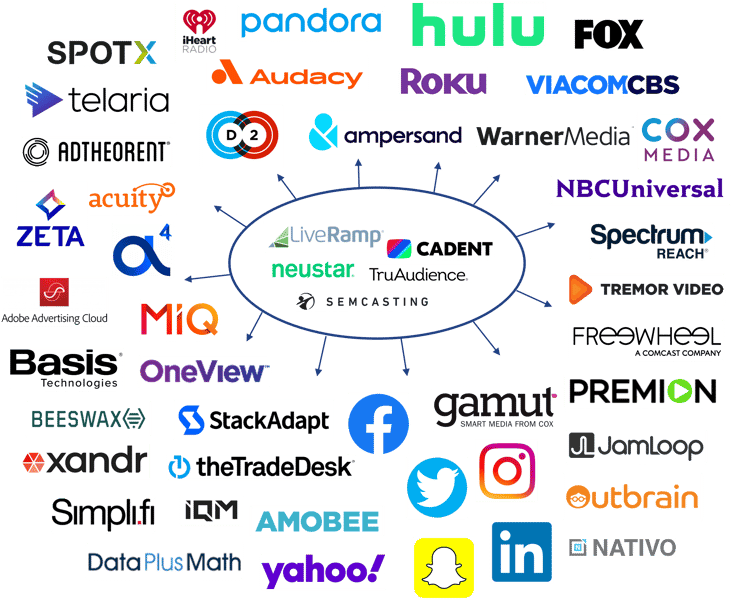 What does Tunnl's Audience Subscription NOT include?
It is important to note that audiences within the Audience Subscription are built at the national level with a national scale.
What does that mean?
This means your audience is built nationwide. If you want to know how many people in your audience live in a specific region, we can provide that information. However, we cannot provide audience profiles of every geographic region of an audience. That would have to be scoped out additionally.
Here is an example.
Let's say that you have an Audience Subscription. You have your audience insights so you know these breakdowns about your audience:
Media Consumption Habits
Age
Income
Race
Political Party Affiliation
Sex
Education Level
You know all these things but you want to know how many people, in your audience, live in Florida. Tunnl can tell you that information. However, if you want insights (like the ones listed above) that are specific to that non-national geography, that would have to be scoped out separately.
Who Are Audience Subscriptions a Good Fit For?
Tunnl Audience Subscriptions are not a good fit for everyone. These subscriptions are a perfect solution for anyone needing to communicate with a group of people, on a national level, who have something in common.

Tunnl Audience Subscriptions are a good fit for:
Companies focused on purpose-driven marketing or issue advocacy
Brands or companies that could face business threats because of a shift in public opinion or government regulation
Non-profits seeking to grow their mission

Who are Audience Subscriptions NOT a good fit for?
Audience Subscriptions would not be a good fit for you for two main reasons:
Your issue is already covered by one of our 150+ Pre-Built Audiences
You need an immediate solution
Tunnl has an expansive of more than 150+ Pre-Built Audiences that cover numerous topics. Before you pay for an Audience Subscription, check out our list of audiences to see if we have already built an audience that covers your area of interest.
Audience Subscriptions take time to build (and refresh) and that takes time. If you need an immediate solution, check out our Pre-Built Audiences that are available for immediate activation for the low price of a CPM.
How Does an Audience Subscription Vary From a Custom Audience Project?
The biggest difference between an Audience Subscription and a Custom Audience project is geography. Audience Subscriptions are nationally focused. Custom audiences can be built to a specific geographic region. If you have a unique geography, something other than nationwide, a Custom Audience Project is probably the best fit for you.
What Does an Audience Subscription Cost?
The pricing for an Audience Subscription at Tunnl is $2500/month per issue. Each issue can result in 1-3 audiences depending on the issue, question, and goals of your organization and campaigns. This cost is billed annually (12 months) and allows you to refresh your audiences 3 times after the initial audience buildout
For example, if you are advocating for a specific issue, like a ballot initiative, your issue might generate the following audiences:
Those who are pro-ballot amendment
Those who are anti-ballot amendment
Those who can be persuaded about the ballot amendment
What Happens After I Get An Audience Subscription?
When you sign up for our National Audience Subscription we're going to work with you to make sure that we are creating the right audiences for your campaigns.
This starts by working with you to draft the question(s) that will go on our quarterly national large sample survey. We will collaborate with you to understand the key issues facing your organization, upcoming campaigns and then finalize the questions that will help us identify your audiences.
From there the audience building process is about 4-5 weeks including the survey work, modeling, scoring, and audience building and profiling. When the audiences are built we work with you to determine their top channels for communication. Then we connect the audiences to the right platforms for you.
So, Is The Tunnl Audience Subscription Right For You?
I Want to Get Started With an Audience Subscription
Audience Subscriptions are a great way to always know you are connecting with the audiences that matter most to you. If you are interested in an Audience Subscription, talk with Nate, Tunnl's Senior Director of Partnership Sales. You can reach Nate at nromberg@tunnldata.com.
An Audience Subscription is Not a Good Fit For Me. What Are My Other Options?
An Audience Subscription is not the best fit for everyone. But, do not worry, there are other ways you can utilize data-driven audiences.
If budget is the reason that an Audience Subscription is not the best fit for you, check out Pre-Built Audiences. These audiences are a great, budget-friendly solution because they cost nothing to activate besides a CPM. There are 150+ Pre-Built Audiences and we add more every month. Check them out!
If you have a wide range of issues you want audiences for, an Audience Subscription is probably not the best solution for you. You need an audience-building project, created just for you, that results in multiple custom audiences. Keep reading about custom audiences here.
An Audience Subscription is not for me but I'm not sure what is
There are many audience solutions to consider, but you want to make sure whatever you choose is the right fit for you. If you do not know if a custom audience or a pre-built option is the best fit for you, read this to learn about the differences between the two.