What Is the Audiences Portal In the Tunnl Platform?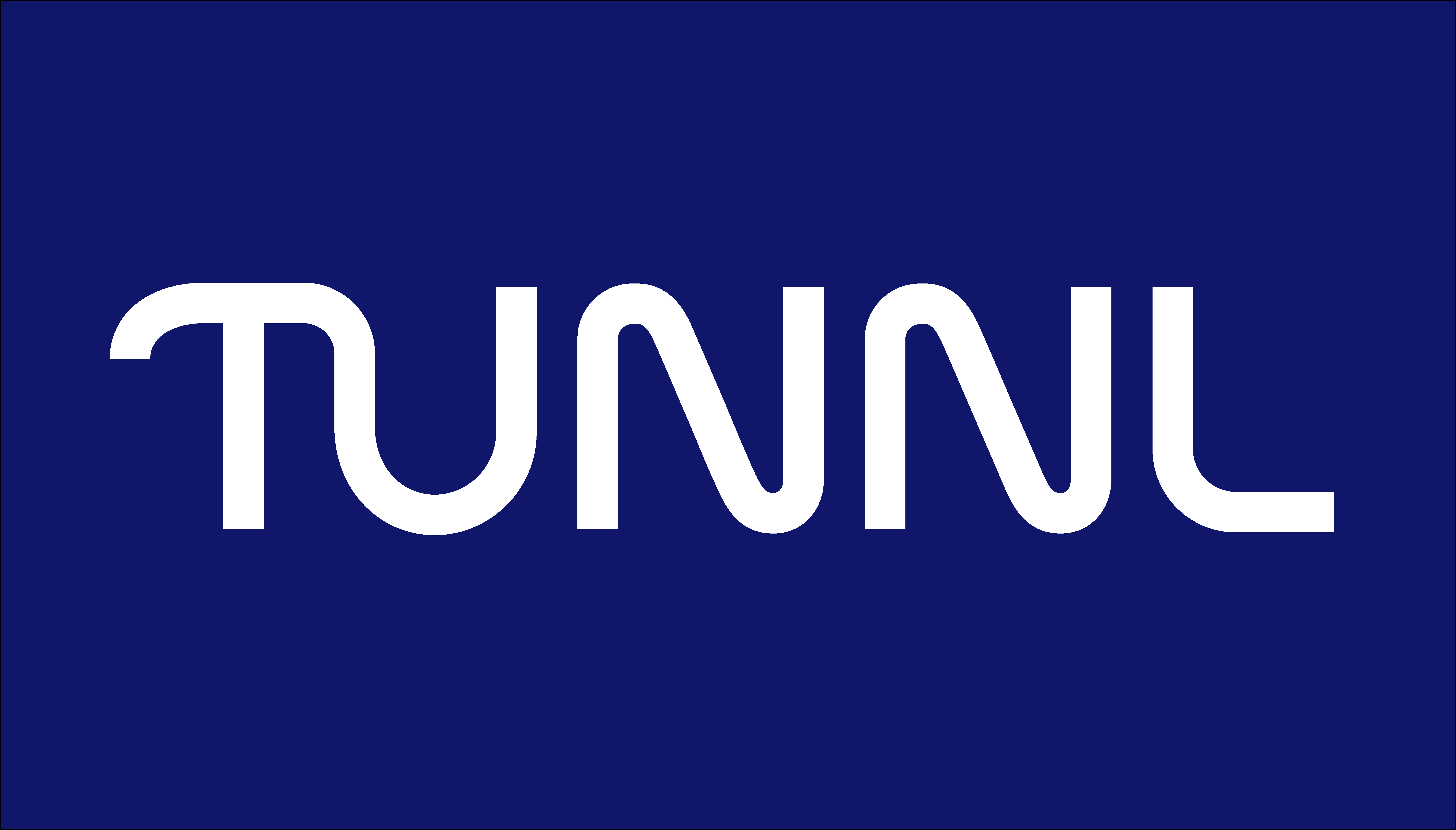 You need targeted audience insights to inform your outreach strategy. Without them, you risk wasting precious advertising dollars trying to reach people who may or may not be interested in your message.
What if you had the fresh, hyper-relevant audience insights you needed to inform your advertising strategy – for free?
That's precisely what the Audiences portal within the Tunnl platform offers. Access Tunnl's vast and growing library of prebuilt audiences filled with human and media insights across today's major issues and consumption patterns – all 100% free as a resource for you.
You may wonder, "Okay, what's the catch?"
Here, we'll explore exactly what you get in the Tunnl platform's Audiences portal so there are no "catches" or surprises. By the end of this article, you'll know what to expect from the Audiences portal and how to move forward with exploring it on your own.
Let's get started.
What Is the Audiences Portal?
The Audiences portal is one of three portals, or gateways to specific Tunnl offerings, inside the Tunnl platform. As illustrated in the image below, the other portals are "Planning" and "Media Measurement and Reporting."

The Audiences portal provides three offerings for users:
Tunnl Audiences and Insights: Gain access to all of Tunnl's 300+ prebuilt audiences for free. Each prebuilt audience is created based on how American adults feel about today's most important issues, events, and causes.


Tunnl Audiences Advanced Search: Slice, dice, and layer various Tunnl audiences together — for free — to create new audiences with unique insights.

Opinion Makers: Access Tunnl's premium US Policy Opinion Makers audience made up of 1.3 million political and business leaders working in industries such as Congress, the Executive Branch, news media, lobbying and law firms, and associations.
"Tunnl's Audiences portal is populated with a huge amount of audiences that we build and maintain, which advertisers and media buyers can plug and play into their outreach campaigns," says David Seawright, Chief Revenue Officer at Tunnl. "These audiences are available and accessible to any user of the Tunnl platform."
The Audiences portal also provides users with the ability to commission custom audiences and have those added to their dashboard within the Tunnl platform. This convenience allows you to access all of the prebuilt audiences you need with the option to scale when and if the time comes.
What Insights Are Provided In the Audiences Portal?
The Audiences portal gives users access to Tunnl's complete library of prebuilt audiences, as well as premium Opinion Makers audiences, TV viewership audiences, and more.
Tunnl's audiences profile people based on how they feel about certain issues, causes, and events, so you can understand your consumers' deeply held opinions and values in addition to their demographic information and media consumption habits.
Each Tunnl audience contains the following information on your target market:
Count
Geography
Age
Income
Race
Political party
Sex
Education
Marital status
Children in household
Media consumption patterns, including social and streaming
We gather these insights based on monthly, large-sample, nationwide studies wherein we survey thousands of Americans on the most top-of-mind issues and causes. Because we regularly update these audiences with fresh data, you can rely on them to keep you updated of your target audience's ever-changing sentiments and media-consumption habits.
This is especially critical considering that modern consumers have never cared more about how brands handle social issues, and it's impacting how they buy.
With the insights provided by Tunnl audiences, advertisers can understand who their target audience is, what they value, and where they consume their media. Doing so helps you not only maximize your advertising efforts and optimize your media spend, but also align your organization's messaging with your target audience's core values and beliefs to strengthen trust and inspire real action.
How Can I Access the Audiences Portal?
Accessing the Audiences portal in the Tunnl platform is a great way to start identifying and reaching your target audience. Because the portal is loaded with over 300 prebuilt audiences spanning the most top-of-mind issues today, you can quickly get your outreach efforts off the ground by plugging and playing their insights into your campaign.
So, how can you access the Audiences portal?
Create a free account in the Tunnl platform, then navigate to "Tunnl Audiences and Insights."
There, you can begin finding your ideal audiences by either searching by keyword or by geography.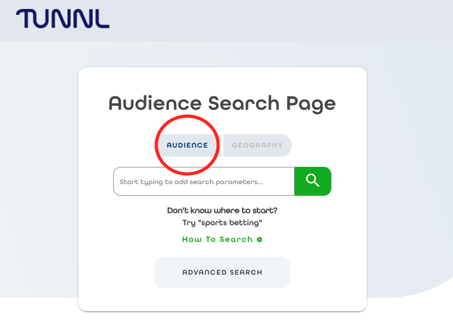 For instance, if you need audiences having to do with COVID-19, use the audience search function and type in "COVID" to begin searching through Tunnl's vast prebuilt audience library for any and all audiences having to do with COVID-19.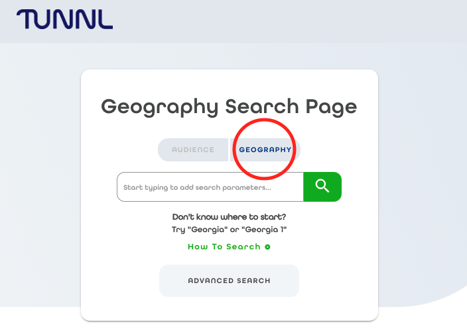 Or, if you need audiences based on a specific region, you can search by geography. For example, let's say you need audiences having to do with the state of Georgia. Use the geography search function and type in "Georgia." This will pull up any and all Tunnl prebuilt audiences having to do with this specific state.
You can also find audiences through the audience portal's free advanced search feature. Learn how to slice, dice, and layer Tunnl audiences in advanced search for even deeper, more granular insights.
Is the Audiences Portal REALLY Free?
Yes. When you create your Tunnl platform account, you have access to the Audiences portal at zero cost. Within the portal, you have unlimited access to our library of 300+ prebuilt audiences.
"You can log in and interact with Tunnl's prebuilt audiences for free," David confirms. "There's a massive amount of data available."
So, where do costs come in?
When you are ready to activate your ideal Tunnl audiences, you will be charged a usage fee based on the platform or data marketplace you use.
When clients activate against our prebuilt audiences using a preferred platform or data marketplace, Tunnl receives a CPM or POM.
However, exploring Tunnl's prebuilt audiences and viewing their insights within the Tunnl platform are completely free of charge. Only when you activate those audiences are you charged a data usage fee.
Explore Hundreds of Prebuilt Audiences & Free Features In the Audiences Portal
Advertisers need hyper-relevant insights on the real people they intend to target and engage with. Having such information helps inform every aspect of your outreach strategy.
With the Audiences portal of the Tunnl platform, you can easily identify and understand your target market with the individual-level insights you need — for free. These insights help you align your messaging to your target consumers' values and inform your outreach strategy with the channels your target audience is most likely to engage with.
To get started, visit the Tunnl platform and create a free account. From there, you can access 300+ prebuilt audiences at zero cost.
Want to learn more? Let us give you a tour of the Tunnl platform so you can see firsthand how the Audiences portal can work for you.