Tunnl | Audiences | Cost | Platform
4 Media Planning Tips for Maximizing Tunnl's Free Audience Intelligence Platform & Prebuilt Ad Audiences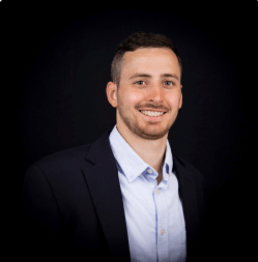 Teddy joined Tunnl in January of 2020 and is currently the Senior Director of Account Management for Agencies.
30% of advertisers cut their budgets this year. Were you one of them? The economy is on an uncomfortable precipice forcing consumers to cling tighter to their pursestrings, and you suddenly have fewer resources to fight an uphill battle. There's a lot on the line if you can't deliver effective ads, even under strict budget constraints.
Free tools that put confidence back into your media planning process are indispensable.
As a tech startup ourselves, Tunnl has experienced the rigors of crunch time: lean teams, tight budgets, and high expectations. It's why we built a free audience intelligence platform tier for purpose-driven marketers fighting the good fight in an over-saturated ad market at a tough economic time.
You need accessible, reliable tools to maximize reach efficiency without blowing your budget.
Our library of prebuilt audiences could be your answer since they're free to sign up and analyze. But if you really want to maximize your ad efficiency with Tunnl's free tools, we have a few tips on how to do it.
How Can I Get More Value from Tunnl's Free Ad Audiences?
1. Pull audience counts and insights for pitches
Ever had to whip out your calculator and do some sketchy math to determine the scale of your target audience? You've got a dozen tabs open, scanning different ad platforms and trying to track who you can reach and where. You're on the umpteenth round of trial and error because your audience is too big or too small, but even after all that, you're left with a (very) rough estimate and a lot of uncertainty.
Leave those dark times behind you. All of Tunnl's free prebuilt audiences come with an instant audience count. It's part of every audience insights page; no extra clicks needed.
Is an audience too big, too small, or not close enough to your niche? Use the Audience Builder to quickly overlap, exclude, or union multiple prebuilt audiences and filters until you've created the perfect target.
And since you can download the PDF or CSV version of every audience insights page - counts included - your media buying pitches could look a lot more polished and be much more accurate. With clear counts and media mix insights for your target audience, you'll get the budget you need to reach the right people where they consume media most.
2. Use prebuilt audiences in your media buys with Audience Activation
Tunnl audiences are most effective when you use them. Each one comes with an activate button that allows you to do just that very quickly.

The Activate button is a bridge between the media planning and media buying stages of your advertising process. It transports the prebuilt audiences and quasi-custom audiences you create in the Audience Builder to the ad platforms or demand-side platforms (DSPs) you choose.
Short story even shorter: Audience Activation allows you to swiftly action on the audience insights from within the Tunnl platform across your entire media buying suite by sending audience data to your selected ad platforms to buy against it directly.
Just a heads up: You will face data usage fees from ad platforms for using third-party audience data like Tunnl's. Platforms impose varying data usage fees, typically based on the size of your campaign. Those costs are relatively small for advertisers and help data providers like Tunnl cover the millions of dollars in data infrastructure and security required to collect, manage, and model audience data.
So, how do you activate audiences? You'll see an Activate button at the top of every audience insights page.
Clicking it takes you to a short form that auto-fills with the audience you're interested in, along with the geography you were analyzing. You fill in the other details, like:
Your contact information
Which platforms we should send the audience data to
Your ad platform account and ID information
Hit submit, and it sends up a proverbial bat signal to our team so we can get your audience data squared away for you to advertise against as soon as possible.
3. Apply audience insights to organic campaigns
Why let paid campaigns have all the precise audience targeting fun? Social media marketing boosts brand exposure for businesses and causes alike, but maintaining a multichannel organic media presence is time-consuming work that can leave your resources spread too thin and your impact diffused.
Media mix insights on Tunnl's free prebuilt audiences tell you where your target audience consumes media and how they split their time across different mediums and platforms, presented as index scores. That's great for media planning on the paid ad side because you get a data-driven outline of where your ad budget is best spent. But the same goes for organic campaigns.
Use media mix to identify the places where a concentrated organic push could yield the highest results with your target audience.

If they index high for digital radio, consider coordinating podcast guest spots or starting your own podcast.

If they index low for Twitter, slimming down your tweet schedule and applying that effort to other platforms may be wise.

If they spend a lot of time on Whatsapp, it could be a good channel for fielding customer service requests.

If they are avid Netflix streamers, referencing popular Netflix originals in your marketing could bolster your connection.
The point is, what your audiences watch, listen to, and engage with can be a valuable litmus test for where your organic marketing energy is most efficiently applied.
4. Upgrade your audience intelligence platform tier
Tunnl has hundreds of prebuilt audiences available to analyze in the Tunnl platform for free. Creating a Tunnl Free account is - you guessed it - free. You don't have to pay a penny to engage with game-changing insights about timely cause-based audiences.
Call us generous, but we can't keep these audience insights to ourselves.
However, a little investment goes a long way in enhancing your audience intelligence, especially if you're planning linear TV campaigns. By upgrading your Tunnl platform subscription to Tunnl Plus or Tunnl Premium, you unlock even more insights that shine a spotlight on campaign optimization opportunities and reach efficiency improvements.
Beyond everything in Tunnl Free, you could have more audience analysis features, including:
Local media mix
Linear vs. Streaming TV
Cable Ranker
Paid and earned media measurement
How Can I View Tunnl's Prebuilt Audience Insights?
Many media planning tools end up being more of a headache than a help. They're hard to use, they disrupt your workflow, or you can't get your teams to adopt them for one reason or another.
The Tunnl platform is built to accelerate and enhance the process you already have in place for media planning. And with hundreds of free prebuilt audiences to choose from, there's something for every issue advocacy group, public affairs planner, and purpose-driven marketer who is in a hurry to inform, plan, and place cause-based campaigns.
Here's how to start viewing audience insights for hundreds of prebuilt audiences for free in the Tunnl platform:
From planning to placement, Tunnl is your right hand for all things audience intelligence. But if you want some insider tips on how to milk the system for all its worth before you spend a single cent, use the tips we've shared.
Optimize Your Media Planning Around Audience-Based Buying
Media planning is never easy, but limited ad budgets and oversaturated ad spaces level additional layers of complexity onto the process. You need tools you can leverage that accelerate and improve your media buys from start to finish. And if you're taking the audience-based buying approach, there's a lot of potential with free tools like Tunnl.
From in-depth audience insights that are free to browse on hundreds of prebuilt audiences to the ease of activating audiences straight from the Tunnl platform, you can place more accurate media buys - and prove their validity quickly during those ever-important pitches.
With these tricks of the trade on your side, you'll avoid extra expenses and save on your ad campaigns.