How to Enrich & Get the Most From Your First-Party Data with Tunnl


Brian joined Tunnl in October of 2019 and currently serves as a VP of Account Management.
You've amassed advocates, grown your list, and gathered data. It's taken time and effort and it's been worth it. The first-party data you've collected is now the foundation for all your ads and outreach campaigns.
Yet you're realizing that it may not be enough, that something may be missing.
You're under immense pressure to make the most of what you have, turning only first-party data into new business, broader reach, and higher ROI. But the data at your disposal lacks the detail or scope to achieve those goals and you're at a loss for what to do.
You need to improve your first-party data to maximize its value. Data enrichment or data enhancement could be the missing piece in your data-driven advertising puzzle. Both methods have helped hundreds of Tunnl's clients generate more impressions, improve campaign efficiency, and place more effective media buys using their first-party data as a launch pad to expanded targeting and higher ROI.
Which first-party data improvement method will get you closer to your goals?
Let's break down the difference between data enrichment and data enhancement, along with how you can incorporate each into your campaigns.
Data Enhancement vs. Data Enrichment: What's the Difference?
The concept of improving your first-party data probably isn't new to you. For as long as advertisers have been interacting with customers and collecting data, they've been asking, "How can we make this better?"
What may be less familiar to you are the terms data enhancement and data enrichment, which answer that question directly.
Though distinctly different, data enrichment services and data enhancement services both improve the usability and quality of your audience data. Each service uses varying methods to expand the value or reach of the data you already have, improving your ad targeting and ROI in the process.
One way to keep the two data improvement services separated is to think of them like this:

Data enrichment

makes your first-party data more meaningful. It gives you more information about the contacts in your CRM.

Data enhancement

adds onto or expands your first-party data. It provides you with new contacts for your CRM.
But how does the difference between data enrichment and enhancement impact advertisers, and which do you need to maximize the value of your first-party audience data? Let's break down your options.
What is Data Enrichment?
Data enrichment involves merging first-party data from internal sources with diverse data from other internal systems or third-party data from external sources. The result is more valuable, more thorough data than what you started with.
Consider the first-party data you currently have from your network of contacts. Maybe it includes their names, address, phone numbers, or email addresses. Perhaps you have a log of the pages they've browsed on your website and the conversations they've had with your team.
Valuable information, but is it enough to tell you which platforms to advertise on, how to divvy up your ad budget, or what you can do to make a greater impact at a higher efficiency?
You may need more details about your audience to achieve all of that. Data enrichment fills in the gaps for you, matching the contact data you have to additional details about your audience that can help you plan more strategic, effective media buys.
Third-party data providers can deliver audience insights about your contacts that you didn't have before, like:
If they prefer linear or streaming TV
Which social media platforms they spend the most time on
Whether they watch video on-demand or listen to digital radio
And so much more
Learning more about your existing contacts is a powerful way to optimize your audience-based buying in retargeting campaigns. Why take guesses about how to reach people who are already in your ecosystem? The more you know about them, the easier they are to find across every screen again and again.
Data Enrichment: How to See Tunnl Insights for Your First-Party Audience
Obtaining audience insights for your contacts is a very simple process when you work with Tunnl. There are only a few steps between you and your newly enriched data, beginning with straightening up the information you already have about your contacts.
Step 1: Organize the data you have.
We can tell you a lot about the demographics and interests of the people you have in your database starting from very minimal information, but we need more than email addresses to enrich your data.
Ideally, you'll have names, addresses, and phone numbers for all the contacts you want insights for. Additional demographic details can be helpful as well, like
Why do we need to know demographic and geographic information about your contacts? We match your existing contacts to our extensive consumer and voter data, which gives us a profile of who they are. We need their names, locations, and other demographic details to ensure we're pulling in insights about the right people.
With your first-party data organized, a secure and compliant data handoff can be initiated. Tunnl will onboard your existing audience data into our system with meticulous caution, and begin matching your contacts to the voter and consumer files in our industry-leading database.
Once we have audience insights ready for you, you'll be invited to view all your new data in the Tunnl platform.
Step 2: Analyze your new audience insights.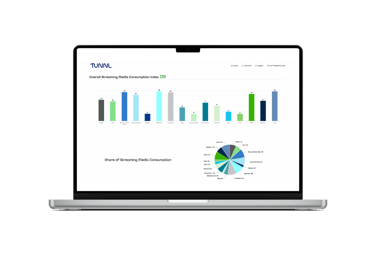 This is the part you've been waiting for. What started as names and zip codes is now extensive media consumption data and demographic details about your target audience.
The insights you'll receive will vary based on the Tunnl platform tier you're subscribed to, though you will always receive:
an overall media consumption index
a social media consumption index
a streaming consumption index
For a full breakdown of the audience insights and audience intelligence tools available in each Tunnl platform tier, check out our platform overview or compare each platform tier side-by-side.
At any tier, you're learning critical information about the way your existing contacts consume media, fueling more strategic and effective media buys for your retargeting campaigns.
But what about the people you haven't worked with yet? While data enrichment makes your existing first-party data more meaningful, data enhancement can help you expand your reach with fresh new contacts.
What is Data Enhancement?
The contacts sitting in your CRM are great, but wouldn't it be even better to have double, triple, quadruple as many customers, donors, or advocates to advertise to? Data enhancement generally describes adding external data to your records to expand them.
Though first-party data is crucial to retargeting your network and keeping them engaged with your organization, its chief shortcoming is its limited scope. It only tells you who you've already worked with; who has bought from you, interacted with you, agreed with your advocacy before, or donated to your cause.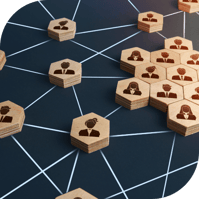 But what if those people could be the prototype for a much bigger, untapped audience who are just as likely to align with your offering? Data enhancement makes that possible.
Using what you know about your existing contacts, third-party data providers can give you a list of additional people who may be likely to engage with your issue or product. The resultant group of people is called a lookalike audience.
Data providers will typically use the characteristics of your first-party contacts to find others who resemble them, based on traits like:
Demographics
Interests
Online behaviors
Purchase histories
Social media engagement
Website engagement
Lookalike audiences expand your reach by finding more people similar to those represented in your first-party data. It's like cloning your most loyal supporters over and over again, renewing their lifetime value with each replication.
Data Enhancement: How to Create a Lookalike Audience with Tunnl
It's easy to expand your audience with Tunnl's data enhancement services. You send us the data you have, and you'll get a reliable list of similar people you can turn around and target across digital, streaming, linear TV, and direct mail advertising.
But hold on. Before you bring all of your contacts to Tunnl to create a lookalike audience, you'll need to set some goals vet your data.
Step 1: Choose your base data set.
You treasure everyone in your database, but they can probably be categorized based on their behaviors or overall value to your organization. What you want to accomplish with your new lookalike audience will help you narrow down who to use in the base dataset your lookalike is modeled on.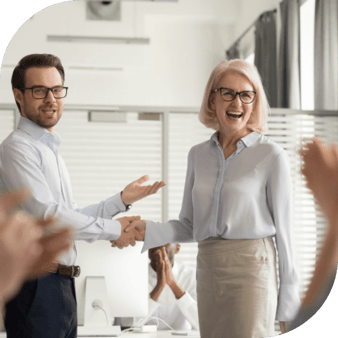 For example, if you want to attract more donors, the best contacts to segment and send to Tunnl for your lookalike project will be the people in your database who are high-value or frequent donors. Their characteristics are what we want to match in your lookalike, so you can reach more people will similar inclinations and interests.
You could include every potential donor on your mailing list as well - which may provide a bigger lookalike audience - but the donor segment you identify is better aligned with your goal of attracting more generous constituents. By focusing your overall data set based on the behavior or type of person you want more of, you'll obtain a highly-targeted lookalike to expand your audience.
Keep in mind, though, that data enhancement services typically require you to submit a minimum number of contacts before they can return an accurate lookalike audience. The required number of contacts varies from platform to platform, service to service.
But we're more focused on the cleanliness and quality of the data you bring over, rather than imposing strict minimums.
Step 2: Clean up your data.
Nobody has a perfect CRM. We all strive for it, but there are bound to be contacts with missing details or profiles with information in the wrong fields. Thankfully, Tunnl isn't expecting perfection when you come to us for a lookalike audience. And we don't need every last detail about your current contacts to create one for you - though the more data you have, the better.
As with data enrichment, we'll need to know at least names and geographical indicators like addresses or zip codes for the contacts in your base file. This will help us match your contacts to other information about them that will improve the resultant lookalike audience. Essentially, the more we know about the ideal contacts already in your database, the better equipped we'll be to pull in similar people.
Making sure that all of your base data is formatted correctly will greatly accelerate your lookalike audience creation process.
Once you've identified the contacts that best represent what you want from a lookalike audience and gotten their data organized, you're ready to initiate your data enhancement project.
3. Build a lookalike audience.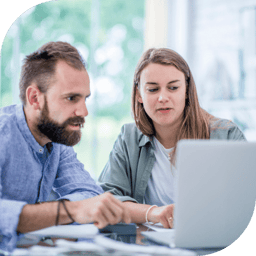 This is the easiest part of the data enhancement process. Send Tunnl your list, and we'll do our matching magic to find you more qualified contacts that align with your campaign goals.
Well, less magic and more AI-powered, industry-leading data engineering and audience intelligence, but we'll spare you the details of Tunnl's data collection process and our uncompromising data integrity, unless you're interested.
The hardest thing you'll have to do at this stage of the data enhancement process is wait for your lookalike audience to be ready, but rest assured. You'll have your new audience in no time.
Improve Your Data for Higher Ad ROI with Tunnl Data Enhancement & Enrichment
There's more value hidden in your first-party data than you've been able to access, and with pressure mounting to attain more, better results with the same resources, it's time to take a closer look at what your first-party data can do.
Data enrichment and data enhancement services from Tunnl expand the value and reach of the data you already have, unlocking its full potential for ROI that could not be achieved otherwise.
You already have the foundational data you need to improve your ad targeting. Tunnl has the audience insights and audience intelligence to take it a step further. If you think data enrichment or data enhancement are the next step in improving your ROI, we're ready to help you make the most of your first-party data.